Obama to break ground on presidential library in Chicago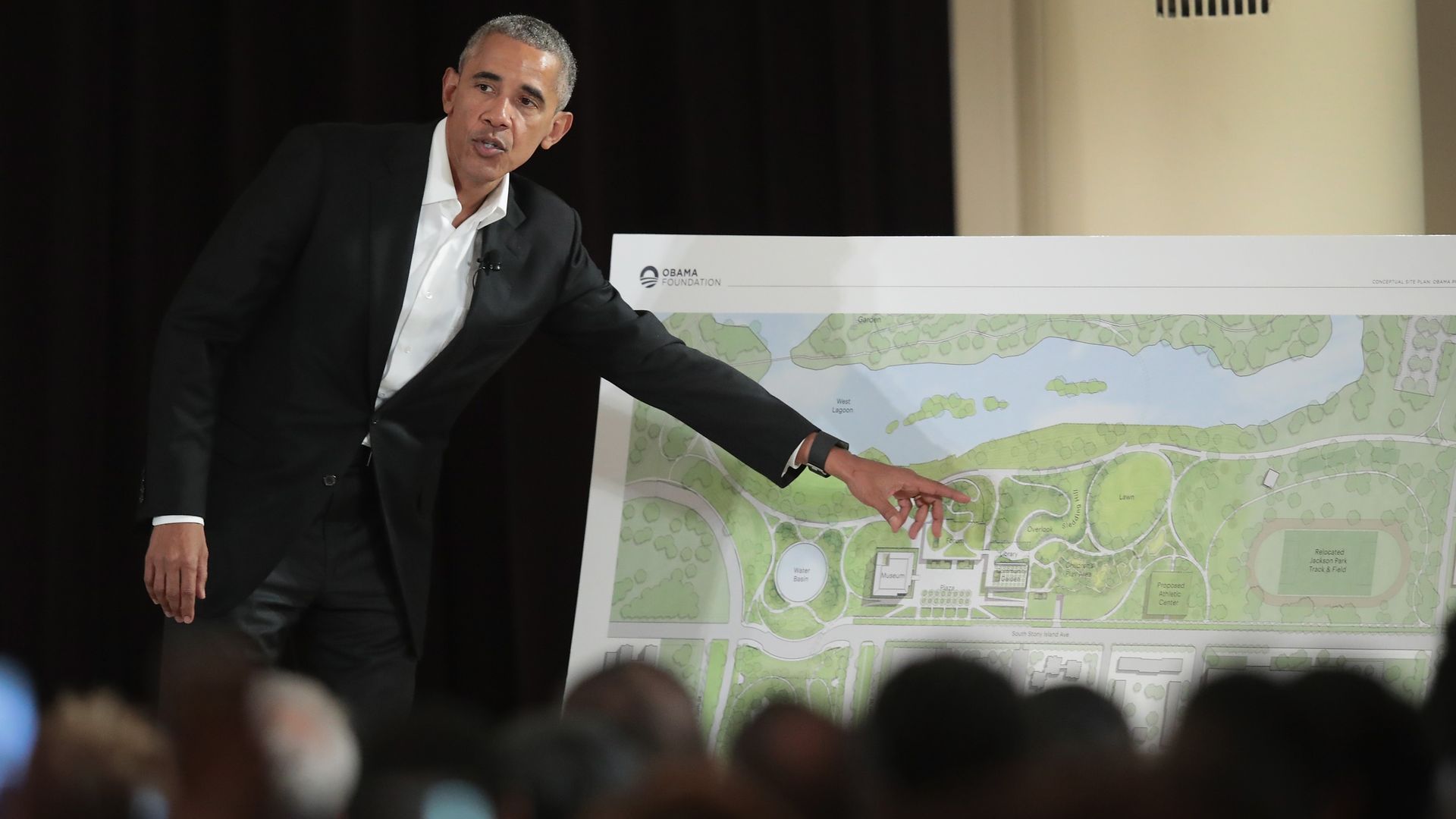 President Obama and Michelle Obama will preside over groundbreaking festivities for the Obama Presidential Center in Chicago on Tuesday.
The Obamas, with Mayor Lori Lightfoot and Illinois Gov. J.B. Pritzker, will make brief remarks in Jackson Park. In a bow to COVID, the audience will be virtual.
The library will be on 19 acres on Chicago's South Side, along Lake Michigan, between the University of Chicago and the Museum of Science and Industry.
The complex will include an athletic field, walking trails and a vegetable garden.
During an alumni Zoom yesterday with David Plouffe and others, President Obama, 60, said: "I'm not old enough to want to just ... be in my rocking chair and think back to ... glory years."
"There will be an entire section about the campaign in Iowa. ... We'll have a replica of the Oval Office, and Michelle's gowns and all that stuff and ... discussion of various issues like the economic crisis."
"But even in the museum, what we're going to be doing is setting up a series of exhibits showing the degree to which we were just a continuation of a thread — a running thread in American history."
Valerie Jarrett, president of the Alumni Foundation, said she hopes visitors will see the library and museum as "a catalyst for change that each one of us is capable of making, beginning here in Chicago and rippling across the world."
Go deeper