Facebook: Metaverse won't "move fast and break things"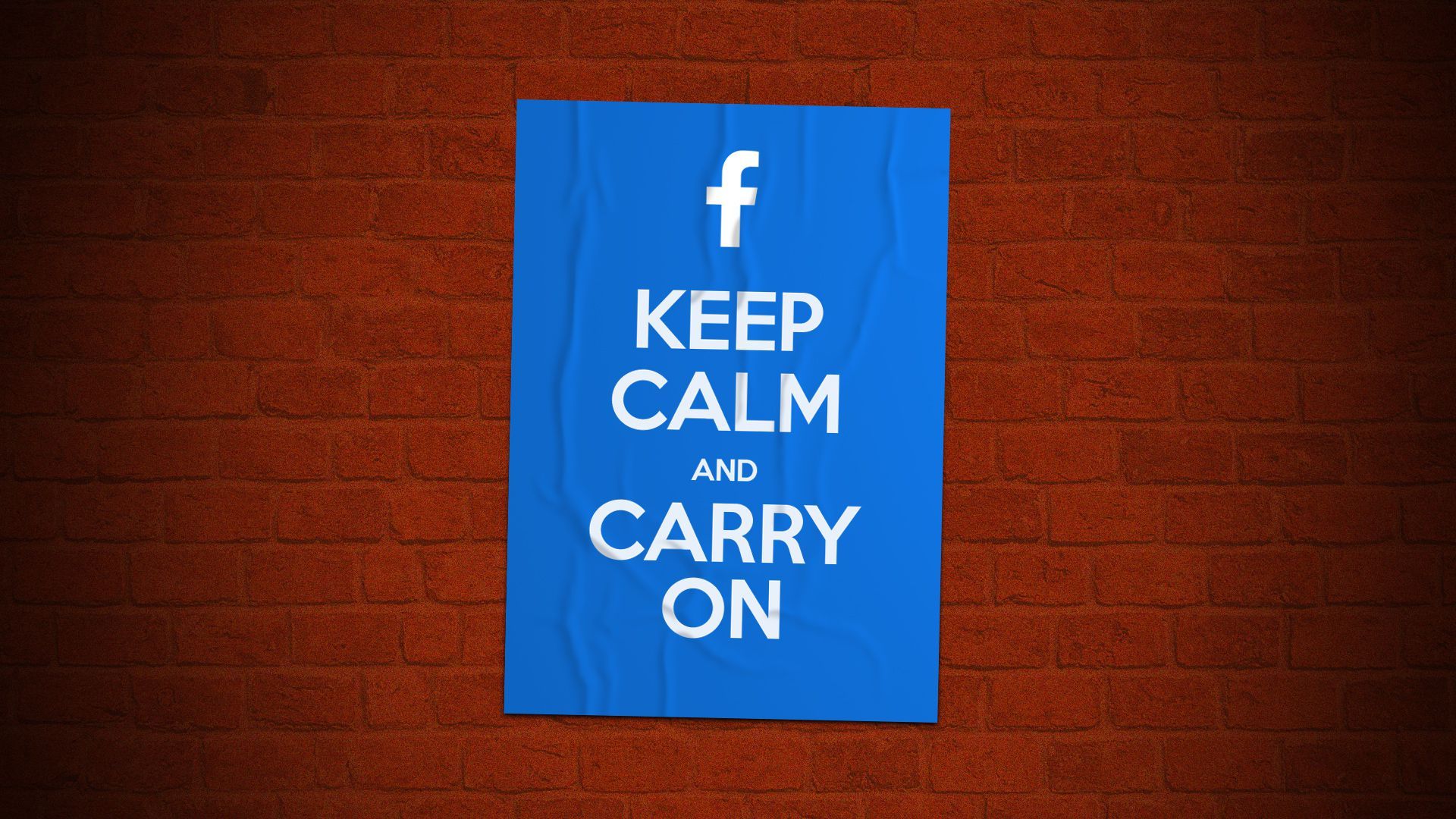 Facebook on Monday said it will invest $50 million over two years in global research and program partners to ensure its metaverse products "are developed responsibly."
Why it matters: "It's almost the opposite of that now long-abandoned slogan of 'move fast and break things,'" Facebook's VP of global affairs Nick Clegg told Axios in an interview at The Atlantic Festival Monday.
Details: In the funding announcement, Clegg and Facebook's newly-appointed chief technology officer Andrew Bosworth said that they hope to work with experts in government, industry and academia "to think through issues and opportunities in the metaverse."
"The metaverse" is a label Facebook and others in the industry are increasingly using to describe a next-generation online work-and-play environment — " a set of virtual spaces where you can create and explore with other people who aren't in the same physical space as you," as the Facebook announcement puts it.
The big picture: The metaverse news came just hours after Facebook's head of Instagram Adam Mosseri announced that the company would pause its plans to roll out an "Instagram for Kids" service.
A Wall Street Journal series two weeks ago reported on Facebook internal studies documenting harms caused by its platforms, including Instagram, on its users.
Facebook on Sunday released more details of its research on Instagram's impact on teen girls, in an effort to dispute the Journal report ahead of a Thursday Senate hearing on the topic.
The big picture: In its formative years, Facebook aimed to unleash new products quickly and refine them based on user feedback and government pressure in real-time.
But now that the regulatory landscape has become so much tougher, the company is shifting its strategy to incorporate more feedback from policymakers, academics and advocacy groups upfront in order to avoid later blowback.
"This is quite a different direction," Clegg said. "It's definitely a departure for us."
"The metaverse is going to be very different" from Facebook's formative years as a company focused just on social media products, he said. "This is going to be a a much much more gradual, deliberate and therefore a much more thoughtful process of building technology."
Be smart: In the past few years, Facebook has developed and funded third-party regulatory bodies that help it address thorny issues, like inequality and content moderation, when building new products and enforcing its rules.
Asked if Facebook is considering building out an independent third-party organization, like the Oversight Board for content or Diem Association for payments, Clegg said, "Were certainly having discussions."
"I don't quite know what it looks like right at this stage ... but in an ideal world, you would have a forum where these discussions would take place."
The bottom line: "This tech is in its very early stages," Clegg said. "It's going to take at least 10 to 15 years to come to maturity."
"But if you don't do this at the outset — start getting the ball rolling so that you can have those discussions across the different slices of the metaverse cake that we're working on — then in the end the people who will lose out will be users, because it won't become a sum of its parts."
Go deeper