Amazon's new robot puts Alexa on wheels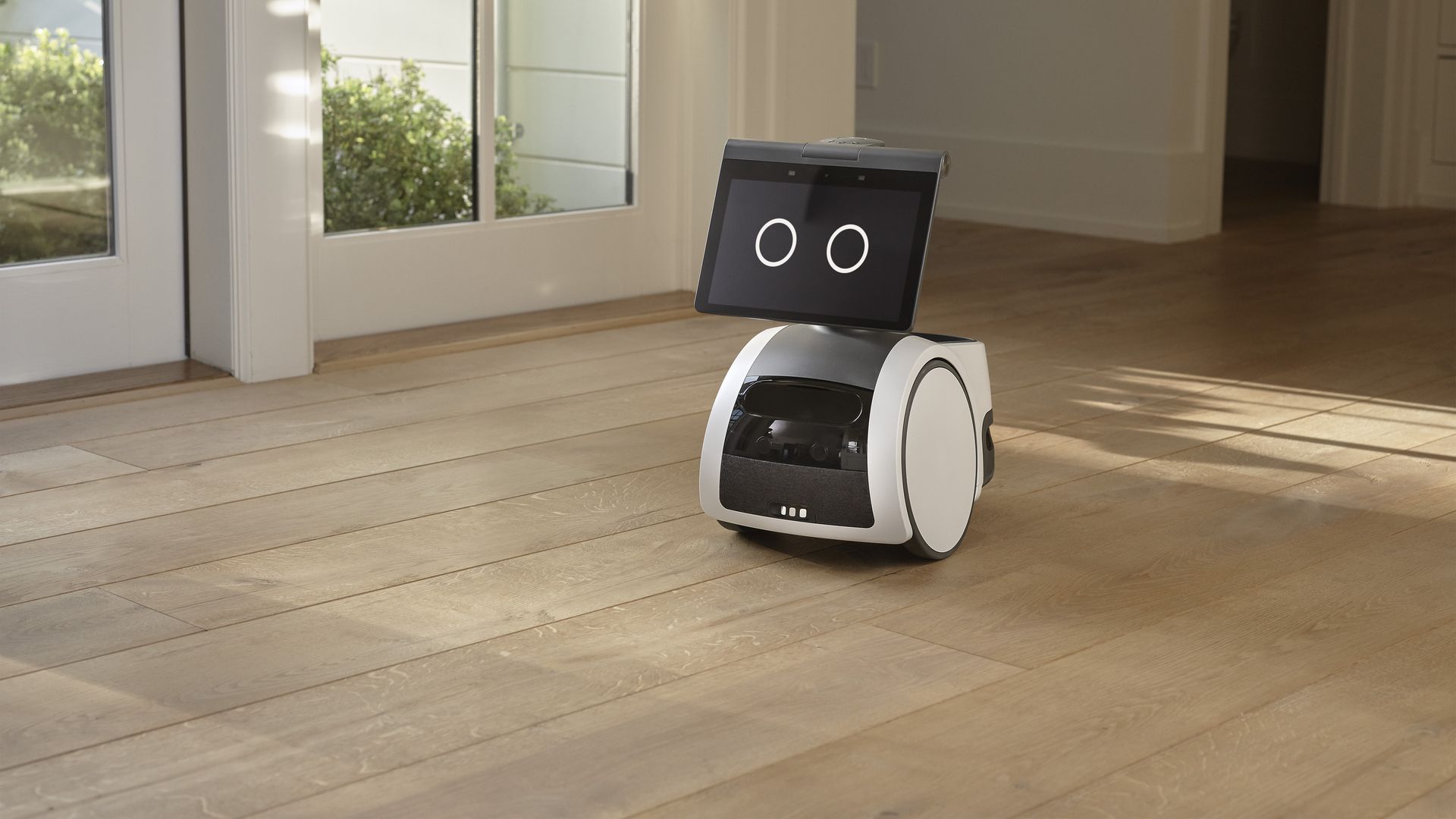 Amazon added an experimental home robot to its line of Alexa-powered devices as part of a broad hardware launch that also included a home security drone and a combination projector/video chat device designed to bring kids closer to remote relatives by letting them play and read together.
The big picture: As usual, Amazon's fall lineup includes updates and extensions to its mainstream products as well as niche devices that push the envelope.
The robot, Astro, is being offered by invitation only for $999, including six months of the company's Ring Protect Pro security service. Amazon says it will eventually sell for $1,449.
The device, something of an Echo Show on wheels, is being billed as suitable for a range of uses, from delivering a drink or pet treats to helping monitor aging relatives to home security.
A number of other home robots, some with more specific uses and lower prices, have flopped. But Amazon has the balance sheet to spend on pursuing experiments that failed startups like Jibo did not.
My thought bubble: Astro not only puts a dent in the wallet but also enables Amazon's cameras and microphones to move freely about the home, which consumers may want to think long and hard about.
Amazon's Ring Always Home security drone poses similar questions about how much access one wants to give the company.
Other new products include:
Amazon Glow: a $249 video chat device designed to bring kids closer to distant relatives. It combines a camera for chat with a projected touchscreen that can be used to remotely play games and read books while chatting with a close friend or relative who is engaged with the same activity on their tablet. Alexa is not part of Glow — for now.
Echo Show 15: It's basically a wall-mountable, larger version of the company's smart display line, designed for common spaces in the home.
A virtual security guard service, in invite-only mode for now, offers professional monitoring of eligible Ring outdoor cameras.
Amazon Smart Thermostat brings Alexa to a $59.99 Nest rival.
Go deeper