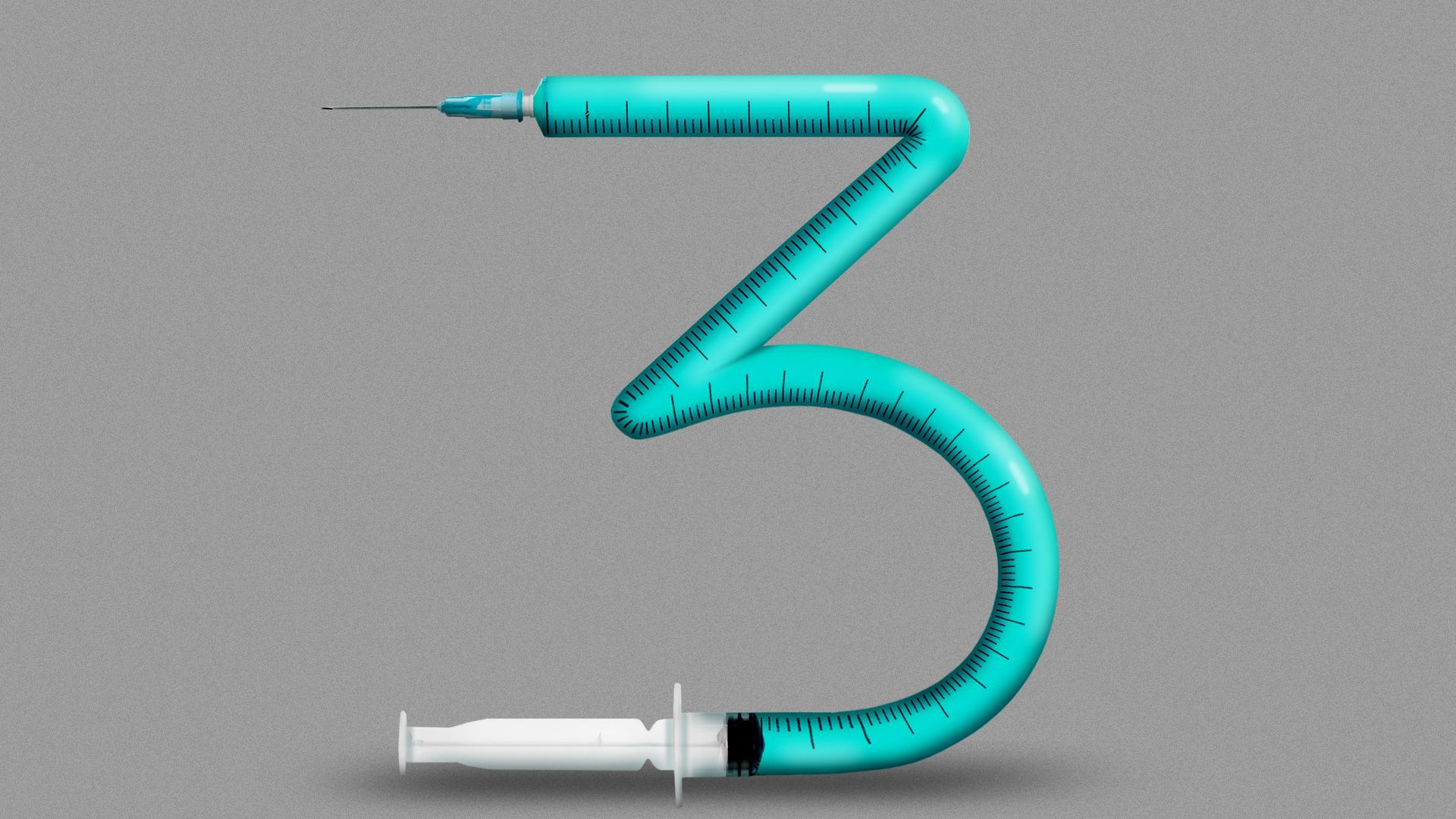 A rush of patients — and their questions — followed last week's news that the CDC and FDA would greenlight Pfizer-BioNTech COVID boosters, the Washington Post reported.
Driving the news: The recommendation that those older than 65, the immunocompromised and those in high-risk jobs includes a lot of people — but it left out most who received the Moderna shot and all who received Johnson & Johnson.
The wait for boosters news is making some non-Pfizer vaccine recipients a bit salty.
What they're saying: "After months of confusion, there remains more or less radio silence on the J&J question," wrote Benjamin Hart of the Intelligencer.
"Never mind that a growing body of evidence shows that we could use another dose more than the Pfizer Pfanatics or Moderna Mafia," he said.
What to watch: J&J said in a press release last week that a global study showed boosters helped increase the protection of its COVID shot. Moderna similarly has said data supports boosters and has submitted for FDA approval.
Go deeper