Thousands of Indian farmers renew protests against reforms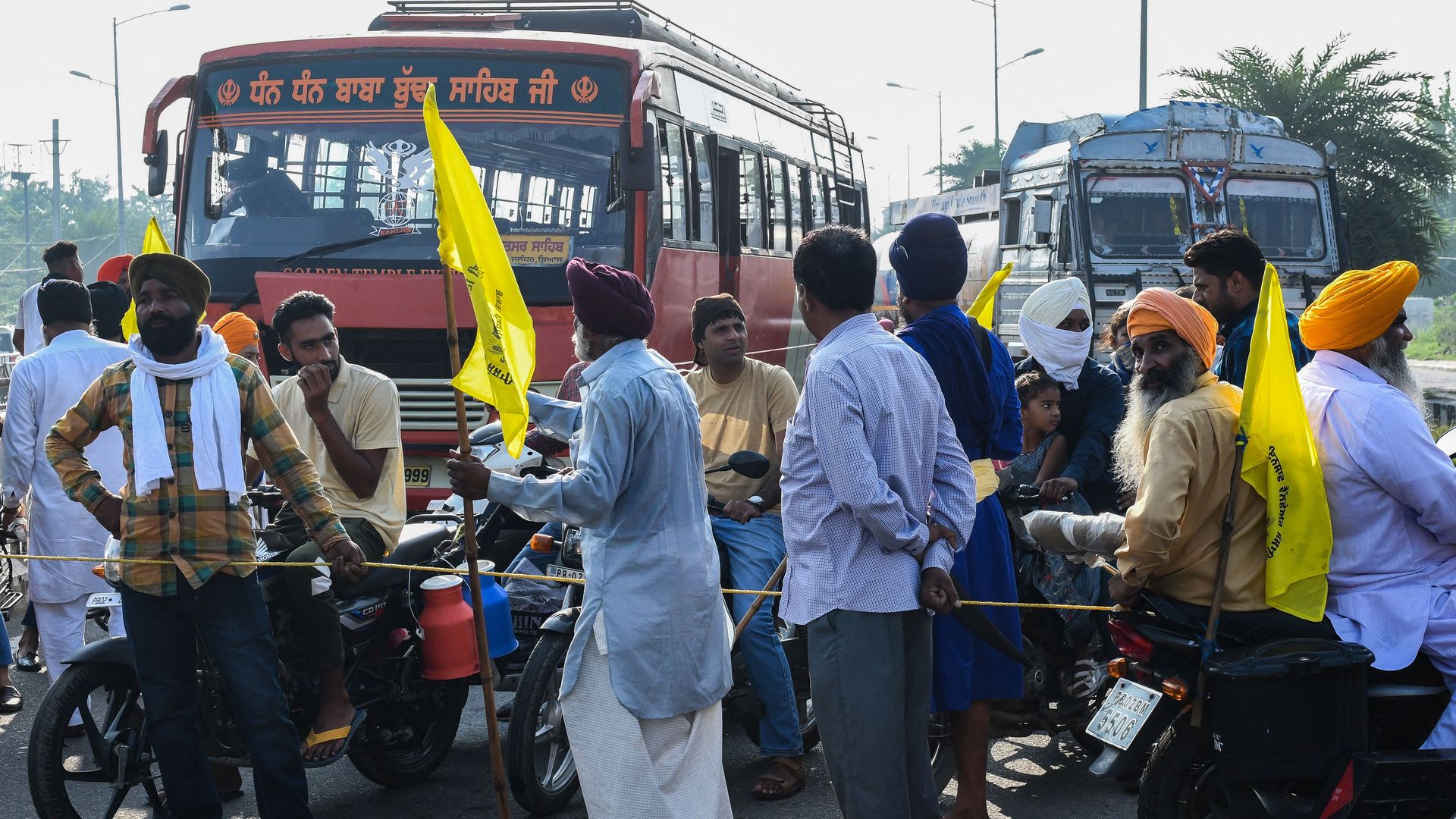 Thousands of Indian farmers renewed protests against legislation backed by Prime Minister Narendra Modi's government that they say threatens their businesses and livelihoods, Reuters reports.
Driving the news: The laws, which were introduced in September 2020, deregulate agriculture and let farmers sell produce to buyers outside of the government-regulated markets. Farmers say the laws benefit big corporations.
The government argues the laws are needed to modernize agriculture, AP notes.
State of play: Farmers have blocked major highways around New Delhi for the past 10 months, per Reuters.
Farmer unions have called on businesses to close in solidarity with their strike Monday, but most have continued work as usual, AP reports.
Talks between farmers and the government have repeatedly failed to reach an agreement, per AP.
What they're saying: Modi's government "has not been listening to the farmers for 10 months and has been ignoring the protests," Abhimanyu Kohar of the Samyukt Kisan Morcha (Joint Farmers Front) told Al Jazeera.
"So we have given the call for 'Bharat Bandh' (pan-India strike) so that every group, classes, young and old farmers, and traders unite against the policy of the present government," Kohar added.
The big picture: Agriculture accounts for about 15% of India's economy and employs nearly 60% of its 1.4 billion people.
The pandemic has significantly impacted India's farming industry, with several farmers struggling to make a living or pay their debts, per the New York Times.
Go deeper