New York prepares for staff shortages from health vaccine mandate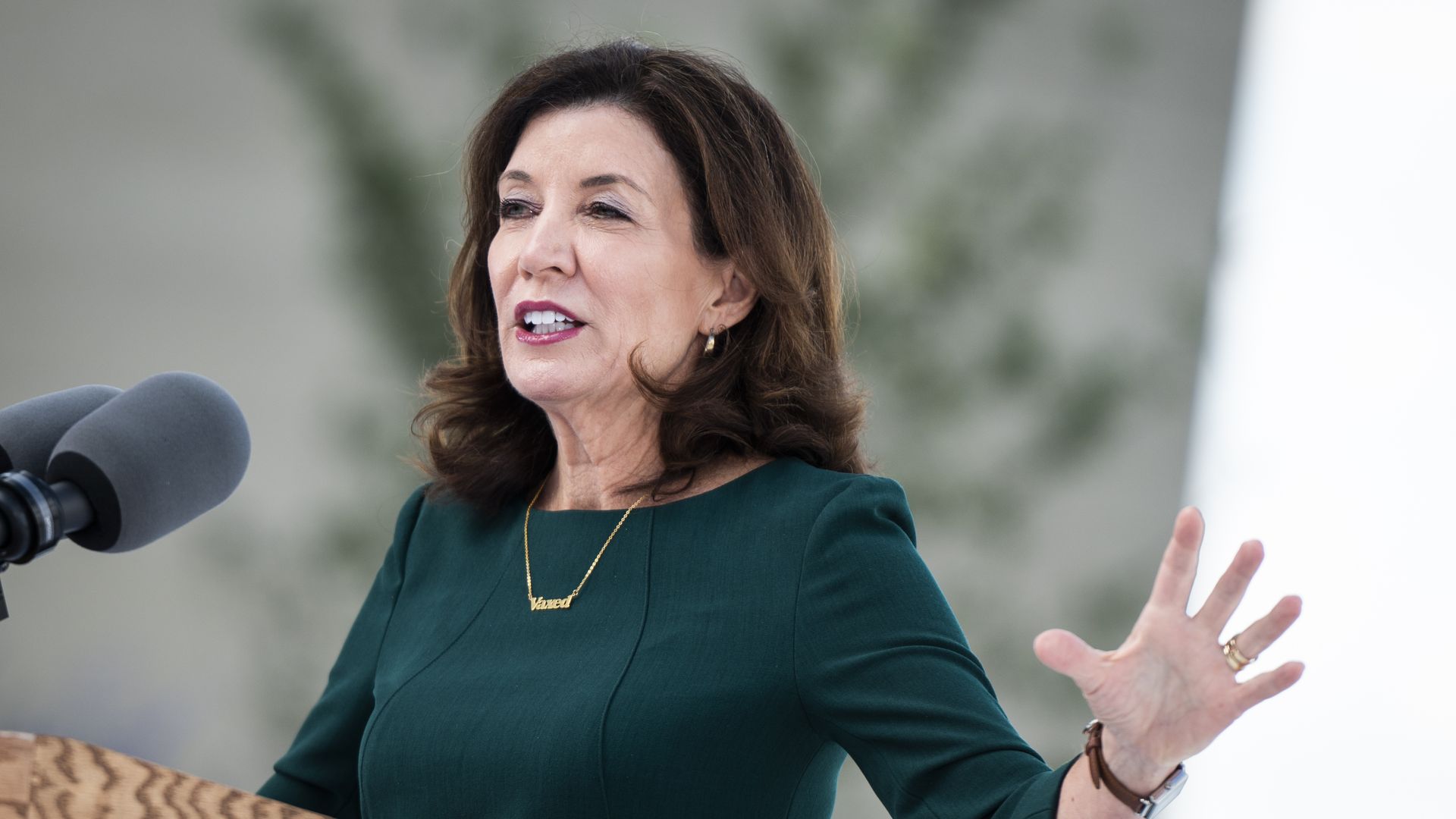 Gov. Kathy Hochul (D) announced Saturday she would declare a state of emergency if there were health worker shortages due to New York's upcoming COVID-19 vaccine mandate.
Why it matters: Hochul moved to reassure concerns of staffing shortages in the health care sector in a statement that also outlined plans to call in medically trained National Guard members, workers from outside New York and retirees if necessary when the mandate takes effect Monday.
While most workers have been vaccinated against the virus, "tens of thousands" have not — despite health care providers saying they'll fire anyone who doesn't meet the requirement, the New York Times notes.
By the numbers: 84% of New York's 450,000 hospital employees and 83% of the state's 145,400 nursing home staff have been fully vaccinated against the coronavirus as of Wednesday, per the latest figures from the New York State Department of Health.
What they're saying: "I am monitoring the staffing situation closely, and we have a plan to increase our health care workforce and help alleviate the burdens on our hospitals and other health care facilities," Hochul said in her statement.
Hochul's statement noted that "workers who are terminated because of refusal to be vaccinated are not eligible for unemployment insurance."
Of note: The New York mandate led to Lewis County General Hospital announcing this month it was pausing its maternity services after several employees chose to resign rather than be vaccinated against COVID-19.
Go deeper: Federal judge blocks vaccine mandate for NYC teachers
Go deeper