First look: The LCV's $4M ad buy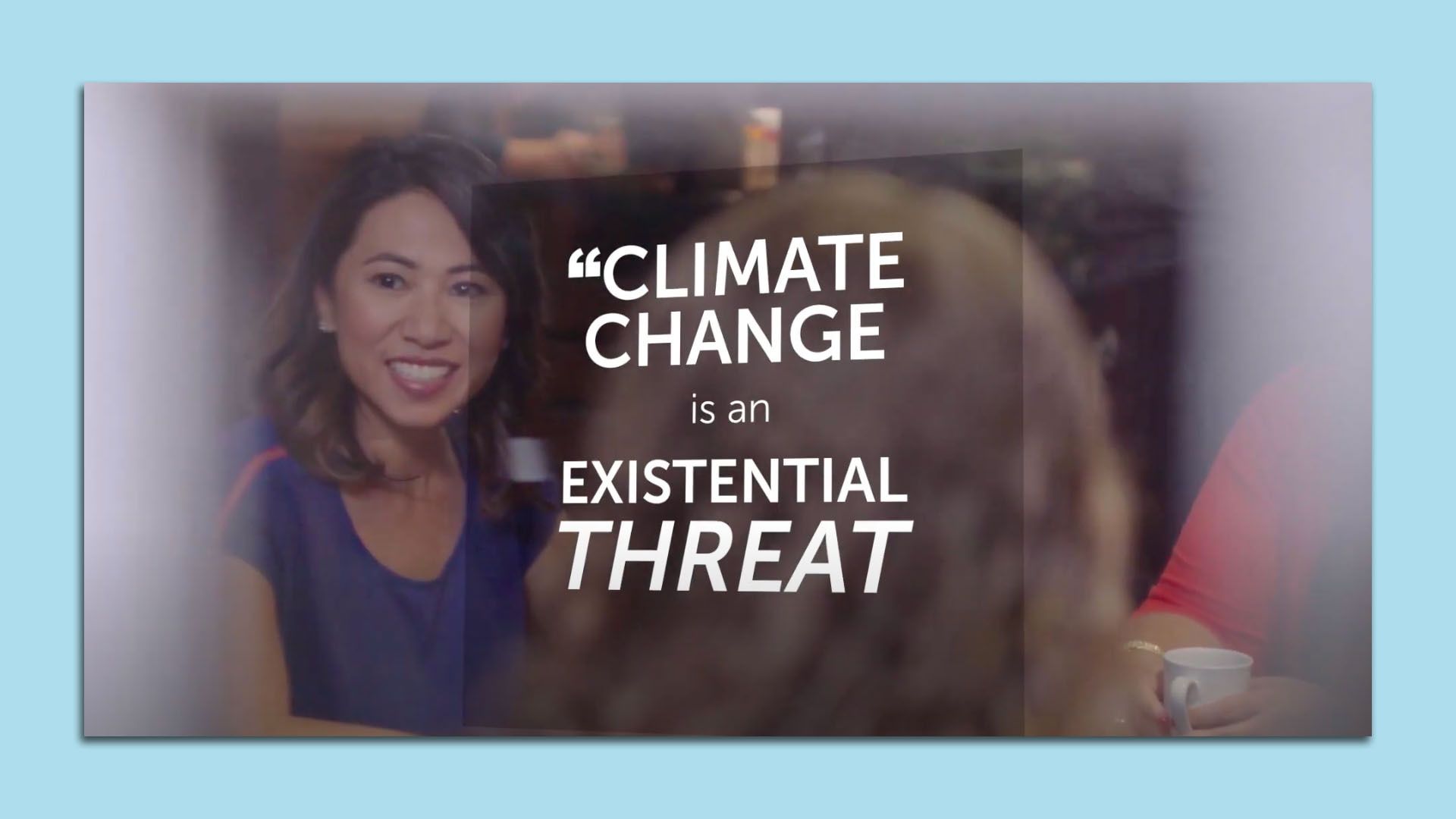 The League of Conservation Voters and Climate Power are aiming another $4 million worth of ads at centrist House Democrats, urging them to support the climate provisions in President Biden's $3.5 trillion budget reconciliation package, Axios has learned.
Why it matters: Progressive groups are trying to counter the onslaught of conservative money pouring into swing districts. Both sides are trying to define Biden's Build Back Better Agenda and pressure lawmakers to support — or oppose — the legislation scheduled for a vote in the House this week.
"Here in Florida, we are on the front lines of climate change," the narrator says in an ad meant to bolster Rep. Stephanie Murphy (D-Fla.). "And we have the chance to take the challenge head-on with the Build Back Better Act."
The new ad buy comes on top of the $20 million the LCV and Climate Power already spent over the summer.
It will run in more than two dozen districts.
The big picture: For an off-election year, an unprecedented amount of money is pouring into competitive House seats — months before voters will head to the polls.
On Friday, Build Back Together, an outside group working with Biden officials to pass his agenda, announced some $5 million in TV and digital ads to support 13 House Democrats, according to Punchbowl News.
The other side: Last week, the American Action Network, a conservative group that can raise unlimited contributions from anonymous donors, announced a $7.5 million advertising campaign in 24 districts, for a total of $15 million this year.
The America First Policy Institute is leading an effort by former Trump administration officials to torpedo Biden's economic agenda, with plans to raise $10 million, according to the Washington Post.
Last week, the Common Sense Leadership Fund, a new Republican-aligned nonprofit group, launched what it says will be a $10 million ad campaign over 10 days, hitting 14 House Democrats over obscure tax provisions, Axios previously reported.
The Coalition to Protect American Workers, led by Marc Short, former Vice President Mike Pence's chief of staff, continues to target centrist Democrats for supporting increased funding for the Internal Revenue Service, with a seven-figure ad buy.
Between the lines: The LCV ad buy is designed to give Democrats some air cover to support the president's agenda this fall.
It's also a hint of the kind of support Democrats can expect in 2022 from outside progressive groups to defend the Democratic majority in the House.
Go deeper