NTSB investigating deadly Amtrak derailment in Montana
National Transportation Safety Board investigators arrived on Sunday evening at the site of an Amtrak train derailment near Joplin, Montana, which authorities said killed three people and wounded some 50 others.
The big picture: 141 passengers and 16 crew members were on the Empire Builder train, traveling from Chicago to Seattle and Portland, Oregon, when eight of the 10 cars derailed about 4p.m. Saturday, per an Amtrak statement.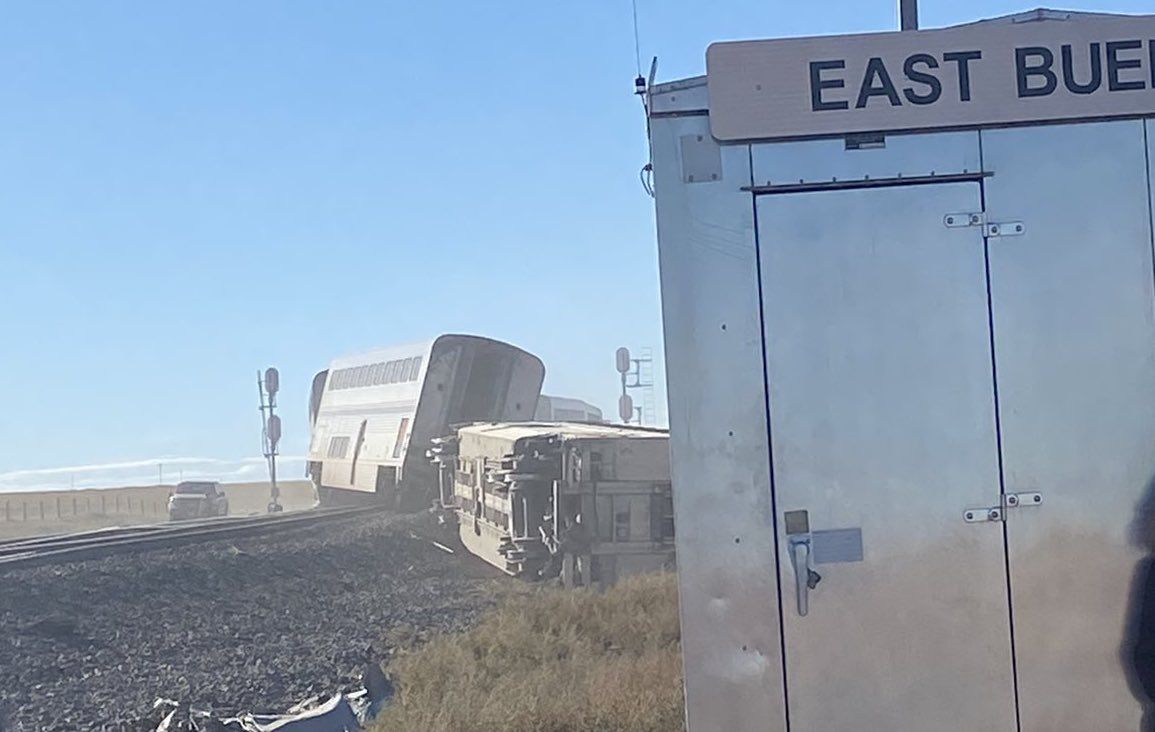 Montana Gov. Greg Gianforte told reporters on Sunday that five people remained hospitalized following the derailment. All were in stable conditions.
Amanda Frickel, disaster and emergency services coordinator for Hill County, Montana, said injuries to passengers and crew included "minor cuts and bruises, sprains," and "a couple head wounds," per ABC News.
Part of the train that had two locomotives was due to arrive in Seattle and another portion in Portland on Sunday morning, KING 5 News notes.
What they're saying: Amtrak CEO Bill Flynn said in a statement Sunday that the company was working closely with the NTSB, the Federal Railroad Administration, local law enforcement and response agencies to cooperate with the investigation.
"We share the sense of urgency to understand why the accident happened; however, until the investigation is complete, we will not comment further on the accident itself," Flynn said.
"The NTSB will identify the cause or causes of this accident, and Amtrak commits to taking appropriate actions to prevent a similar accident in the future."
For the record: The last recorded fatal incident involving Amtrak occurred in 2018 in South Carolina when a passenger and freight train collided, killing two of the company's employees.
Editor's note: This article has been updated with new details throughout.
Go deeper