California to remove word "alien" from state laws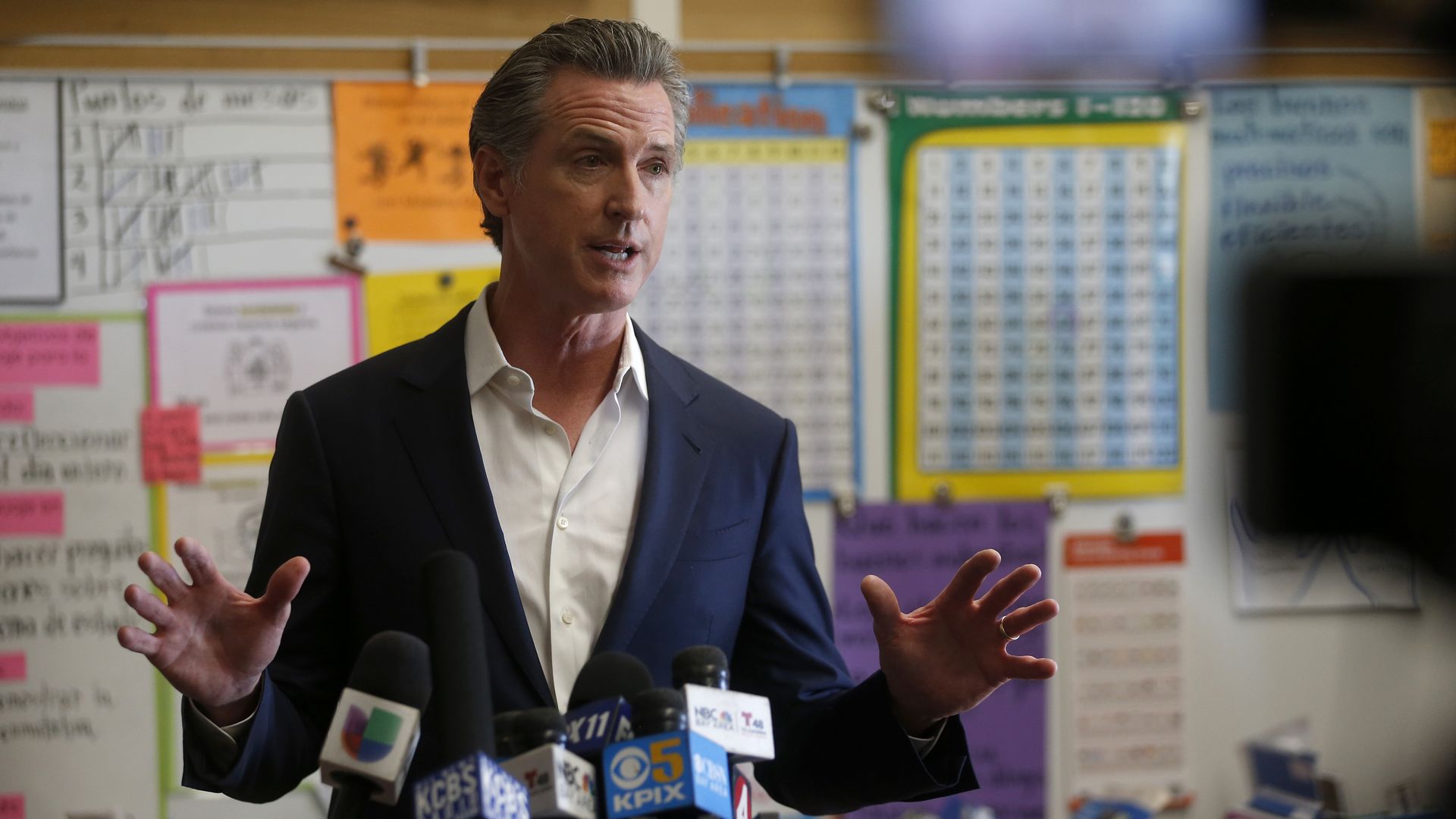 California is removing the word "alien" from its state laws and replacing it with words such as "noncitizen" and "immigrant," Gov. Gavin Newsom announced.
Why it matters: The word "alien" began to be used in the 1990s "as a political dog whistle to express bigotry and hatred without using traditionally racist language," per a statement from Newsom's office.
The term was officially replaced with "noncitizen" in 2015, but "alien" has still been widely used in many aspects of California law.
What they're saying: Newsom noted in a statement that the word "alien" is "not only an offensive term for a human being, but for far too long has fueled a divisive and hurtful narrative."
"By changing this term, we are ensuring California's laws reflect our state's values," he added.
The big picture: The term "alien" has been used to identify people born outside the U.S. by the federal government since 1798 and in California since 1937. There's been a nationwide push in recent years to remove the word from legal texts and government documents because of its derogatory connotations.
President Biden ordered federal immigration agencies in April to stop using terms including "alien," "illegal alien" and "assimilation."
Newsom signed the bill, authored by California Assemblymember Luz Rivas (D), into law on Friday.
Go deeper