Pandemic-era surveillance of remote workers may be here to stay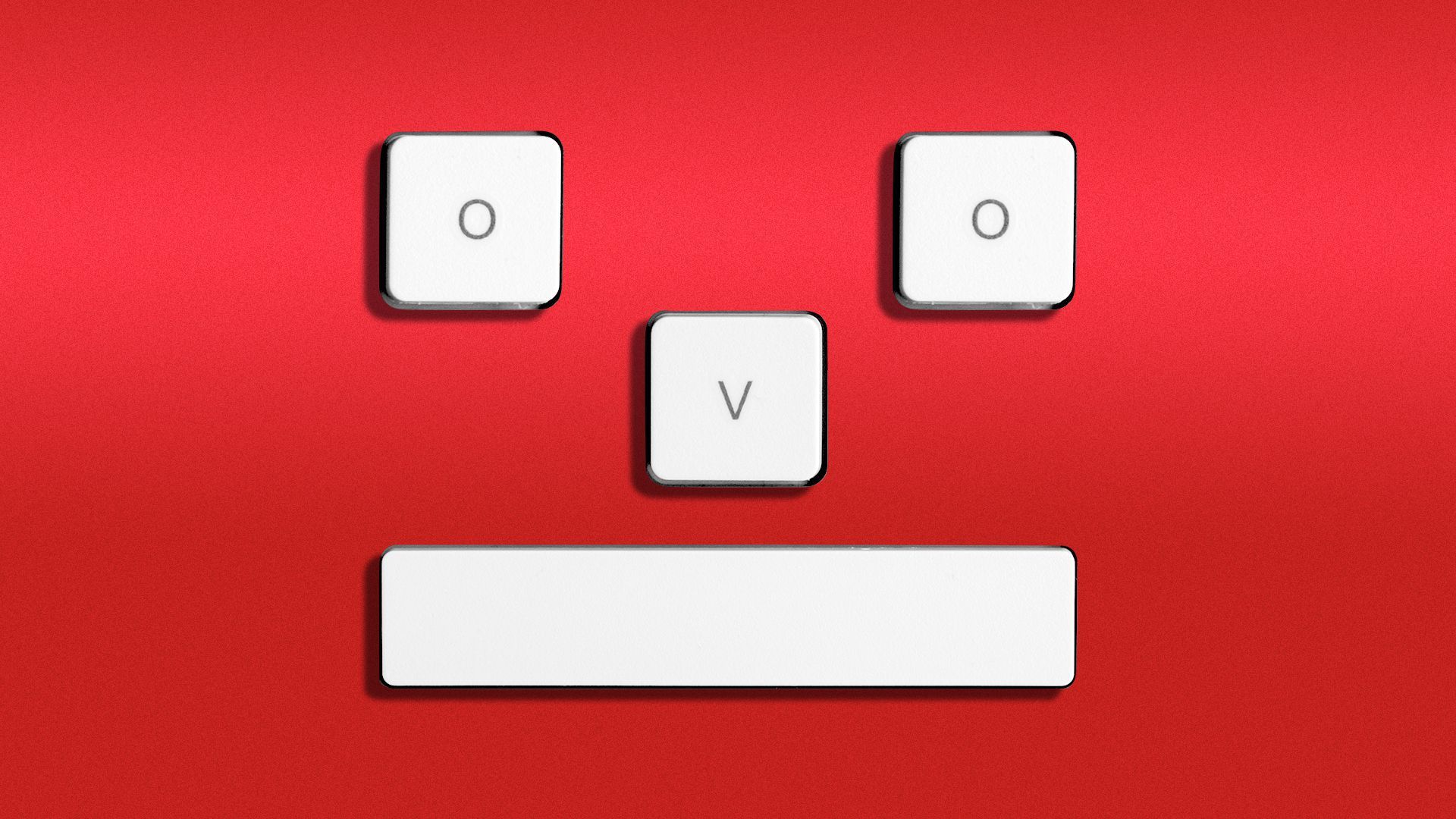 Hard workplace reality: The heightened pandemic-era surveillance that workers thought was temporary is showing signs of longevity.
Why it matters: The pandemic popularized surveillance and data collection as America's workforce rapidly pivoted to remote work.
It ranged from temperature-reading infrared cameras to detect fevers among warehouse employees to keystroke-tracking programs to monitor remote workers' activity.
The big picture: 60% of large employers now track and monitor their workers and that's expected to grow, Gartner human resources research head Brian Kropp told the Washington Post.
Attorney Kerrie Krutchik shared her experience with the Post:
Krutchik's work laptop included facial recognition software that required her to do a three-angle sign-in each time she looked away too long.
"It's just this constant, unnecessary, nerve-racking stress: You're trying to concentrate and in the back of your mind you know you're on camera the entire time," she said. "While you're reviewing a document, you don't know who is reviewing you."
She quit two weeks later.
The bottom line: Employers have broad rights to keep an eye on workers, with the limits often governed by what employees will tolerate, Axios chief tech correspondent Ina Fried notes.
Go deeper