Judge denies Massachusetts State Police attempt to delay state vaccine mandate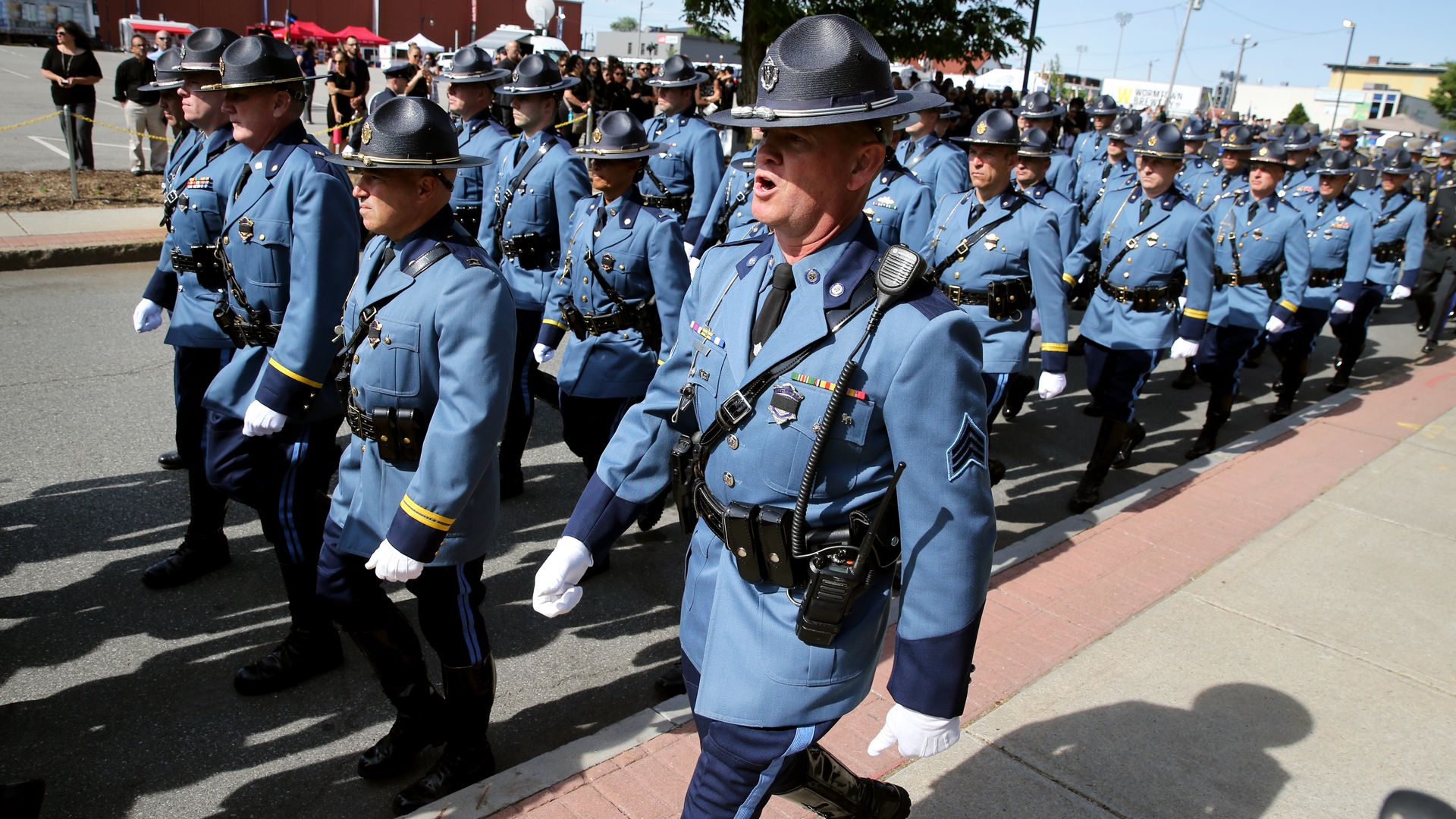 A Superior Court judge on Thursday denied the request of the union representing 1,800 Massachusetts State Police troopers to delay the governor's state employee vaccine mandate, the Associated Press reports.
Why it matters: State workers who aren't vaccinated in Massachusetts by Oct. 17 will face disciplinary action, including possible termination.
The big picture: The State Police Association of Massachusetts filed the lawsuit last week and said they wanted more time to "negotiate the terms and conditions of their employment," per AP.
The union also asked that police troopers who aren't choosing to get the vaccine or who have tested positive for COVID-19 in the past be allowed to wear a mask and undergo weekly testing instead, per AP.
"Specifically, the public interest is, unquestionably, best served by stopping the spread of the virus, in order to protect people from becoming ill, ensure adequate supply of medical services, and curtail the emergence of new, deadlier variants of the virus," the decision stated, per AP.
Go deeper