Democrats release full text of Biden's $3.5T reconciliation package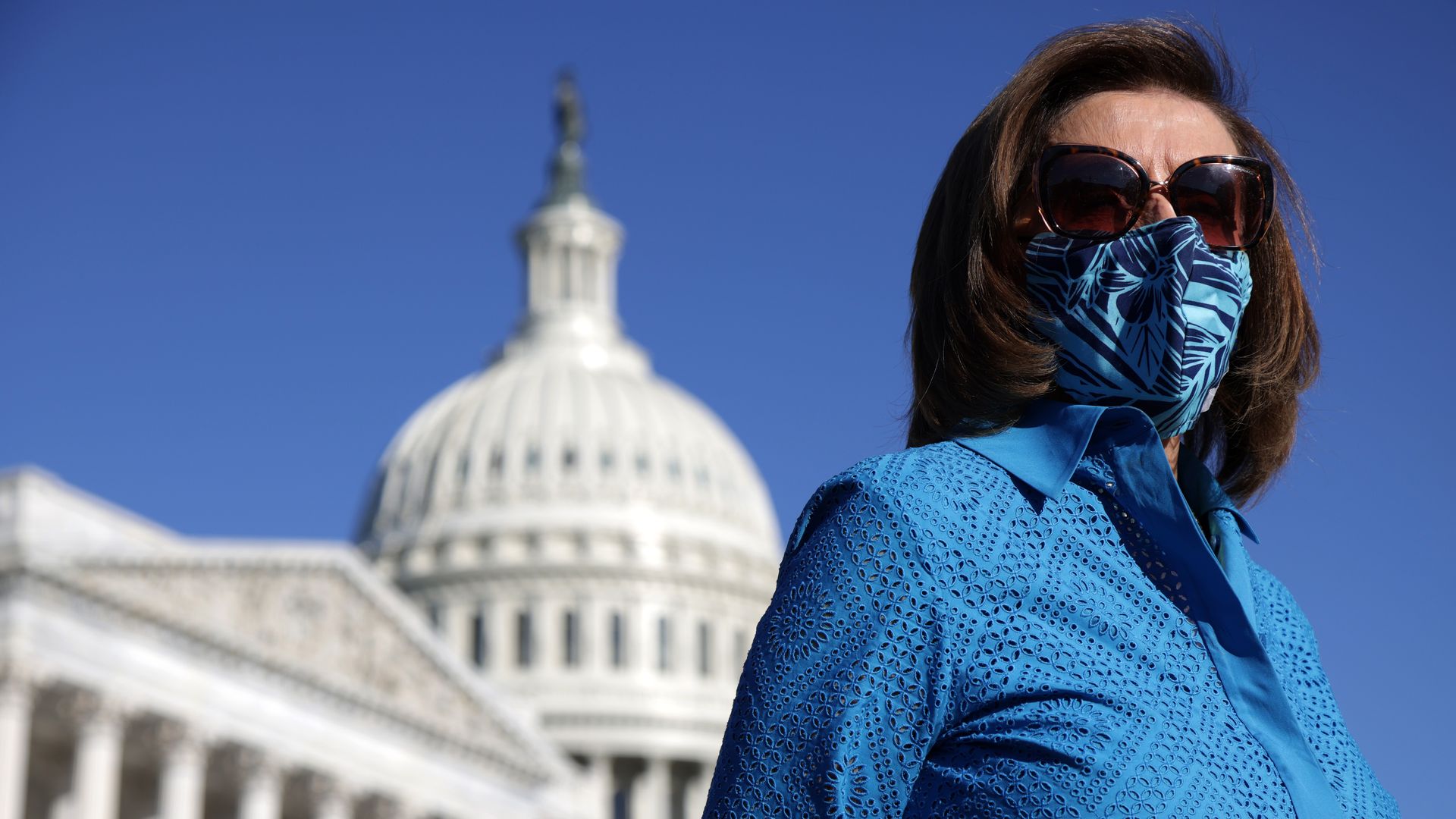 House Speaker Nancy Pelosi (D-Calif.) on Friday unveiled the full text of President Biden's $3.5 trillion social spending package.
Why it matters: Democrats are racing to finish negotiations and get the bill on the floor as soon as possible so Pelosi can fulfill her promises to both House centrists and progressives about the timing and sequencing of passing the party's dual infrastructure packages.
Monday's deadline to vote on the Senate-passed $1.2 trillion bipartisan infrastructure bill — a promise Pelosi made to moderate Democrats — is less than three days away. As of now, it's still unclear whether they will vote on the package on time.
Pelosi also promised progressives the House wouldn't vote on the bipartisan bill before they vote on the reconciliation proposal — but that will not happen before Monday.
As of now, Pelosi's goal is to ensure that they hold a vote on both bills by the end of next week — a huge task given Congress must pass legislation funding the government by Sept. 30 and deal with the impending deadline to raise the debt ceiling.
The "intensity continues as we move forward to pass two jobs bills next week: the Build Back Better Act and the Bipartisan Infrastructure Framework," Pelosi said in a letter to Democrats on Friday.
The bottom line: The current text of Biden's "Build Back Better Act" is not the final version. The House and Senate are still hashing out key details of the bill before it'll be ready for a vote.
One of the biggest issues that still remains is determining which revenue-raisers they will use to pay for the package.
What's next: The House Budget Committee will stay on the Hill this weekend to mark-up on the Build Back Better Act, underscoring the urgency of wrapping up their work.
The Rules Committee will then take up the bill once they finish.
Go deeper