Arizona GOP's private recount of 2020 election confirms Biden's win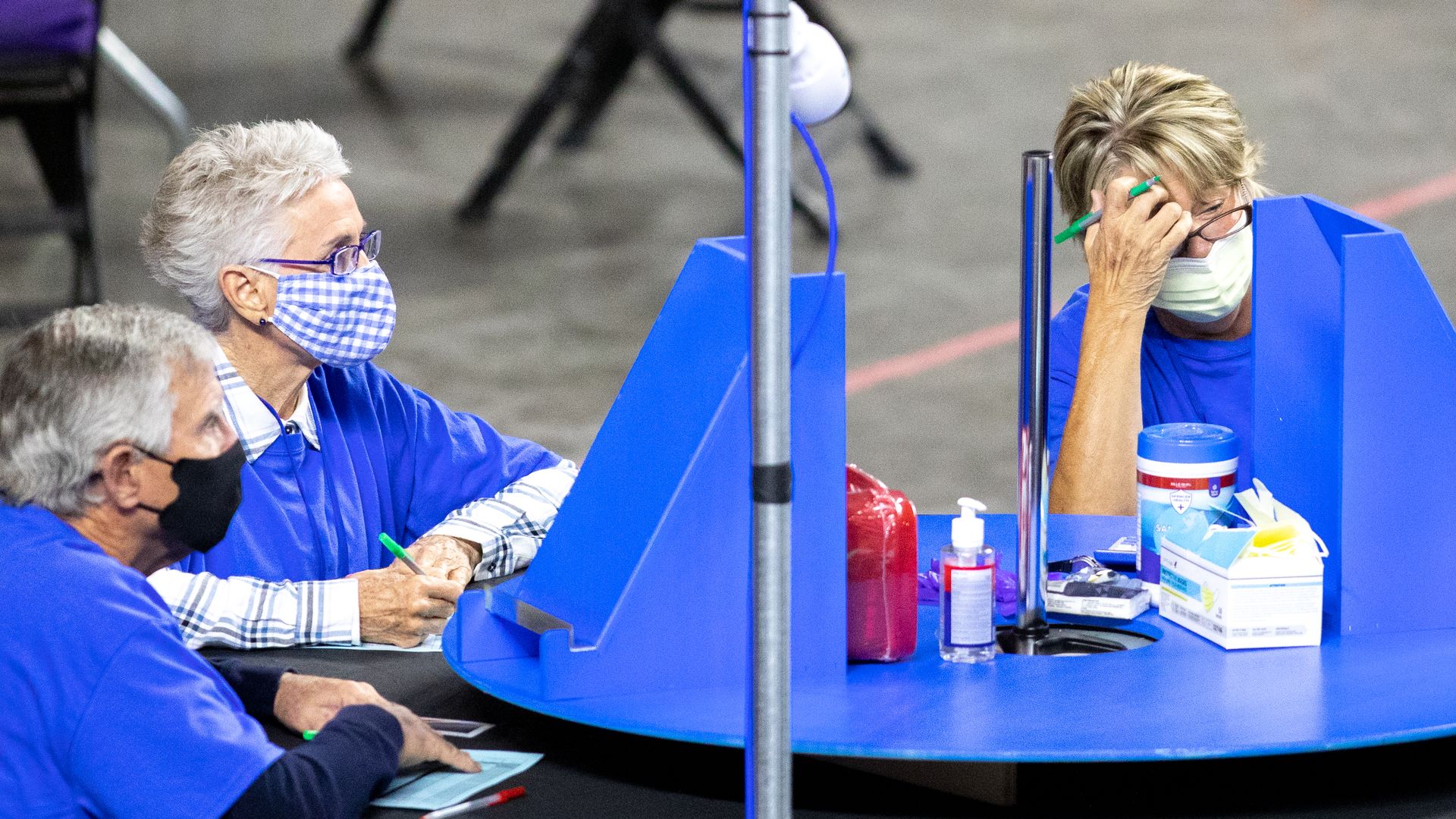 In an odd coda to the 2020 election, private contractors conducting a GOP-commissioned recount in Arizona confirmed President Biden's win in Maricopa County.
Why it matters: The unofficial, party-driven recount has been heavily covered on cable news as part of former President Trump's continued effort to sow doubt about the election result.
The findings: "The auditor's final hand count—which quadruple-checked every single one of the 2.1 million ballots—matches Maricopa County's official machine count," Arizona Senate President Karen Fann (R) wrote in a letter to Arizona Attorney General Mark Brnovich on Friday.
She acknowledged the report's validity at a press conference but expressed concern about "less-than-perfect" adherence to Arizona's elections standards as detailed in the report — such as signature verification.
Worth noting: A draft report obtained by The Washington Post and published earlier on Thursday actually gave Biden a slight edge over the official results.
Fann later said that the leaked report was not entirely correct.
Reality check: The Arizona recount "was pilloried by election experts who warned that the methods used by the firm hired to run the review were sloppy and biased," the Post notes.
Go deeper