Despite stiff fines, airlines have faced over 3,000 mask-related incidents in 2021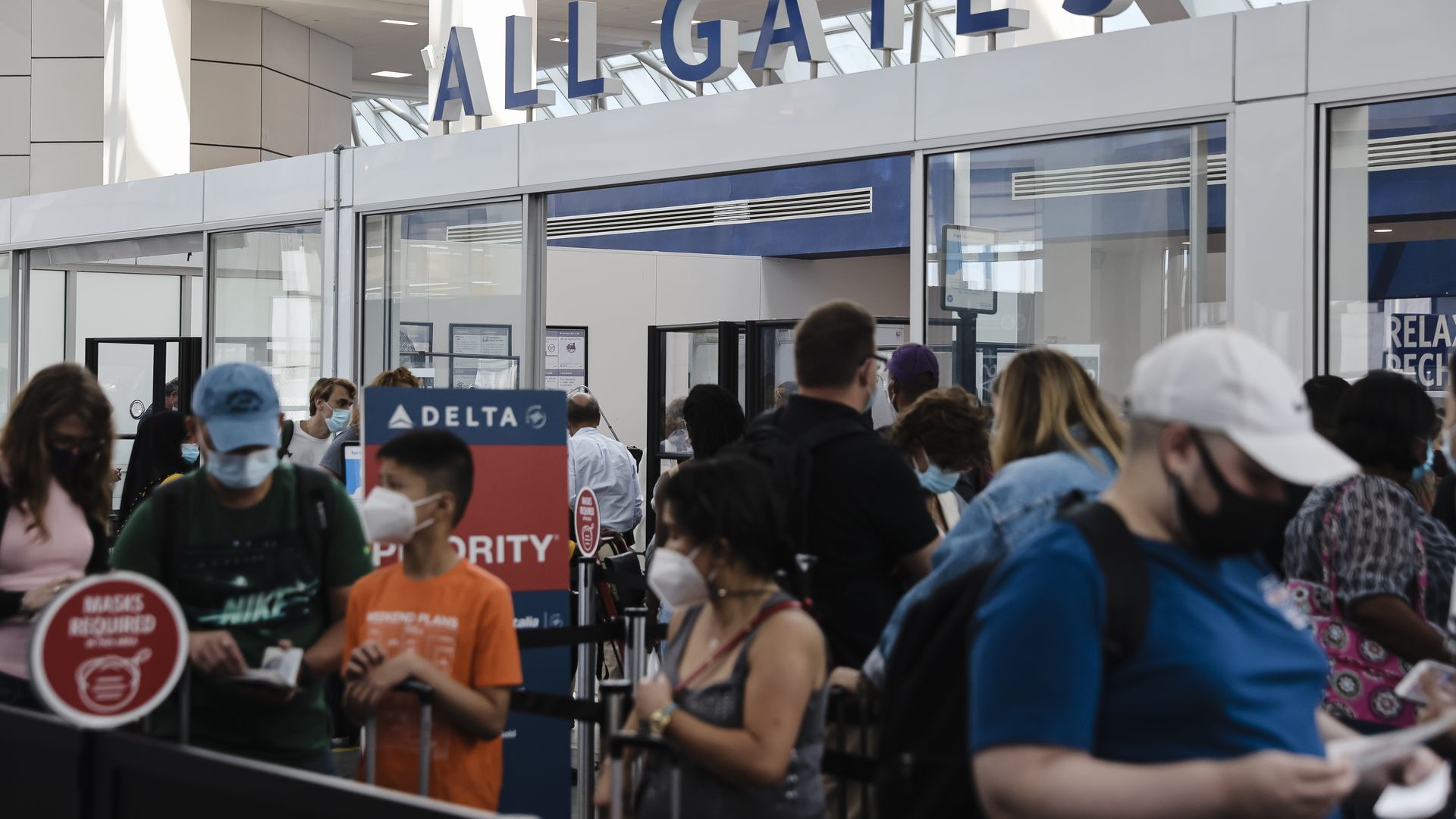 Incidents involving unruly passengers on commercial flights dropped nearly 50% since regulators implemented fines in January, but the rate remains more than twice as high as at the end of 2020, the Federal Aviation Administration said Thursday.
Driving the news: As of Sept. 21, there have been 4,385 reported unruly passenger incidents this year, including 3,199 mask-related incidents, per FAA data.
The big picture: Incidents were occurring approximately six times per every 10,000 flights as of last week, marking a sharp decline since the agency launched a "zero-tolerance policy" against unruly passengers.
The FAA's zero-tolerance policy fines unruly passengers without issuing a warning and includes an education campaign featuring memes and videos.
Fines against passengers have totaled $1.1 million up until this point, per the FAA.
What they're saying: "Our work is having an impact and the trend is moving in the right direction," FAA administrator Steve Dickson said in a statement. "But we need the progress to continue. This remains a serious safety threat, and one incident is one too many."
What to watch: The FAA plans to host sessions with aviation stakeholders about unruly passengers.
"The FAA will ask members of the aviation system to share best practices and to identify additional steps they and the U.S. government can take to reduce the unruly incident rate further," per the agency.
Go deeper: FAA urges airports to help with unruly passengers, end to-go alcohol
Go deeper