N.Y. Times compares Biden to Trump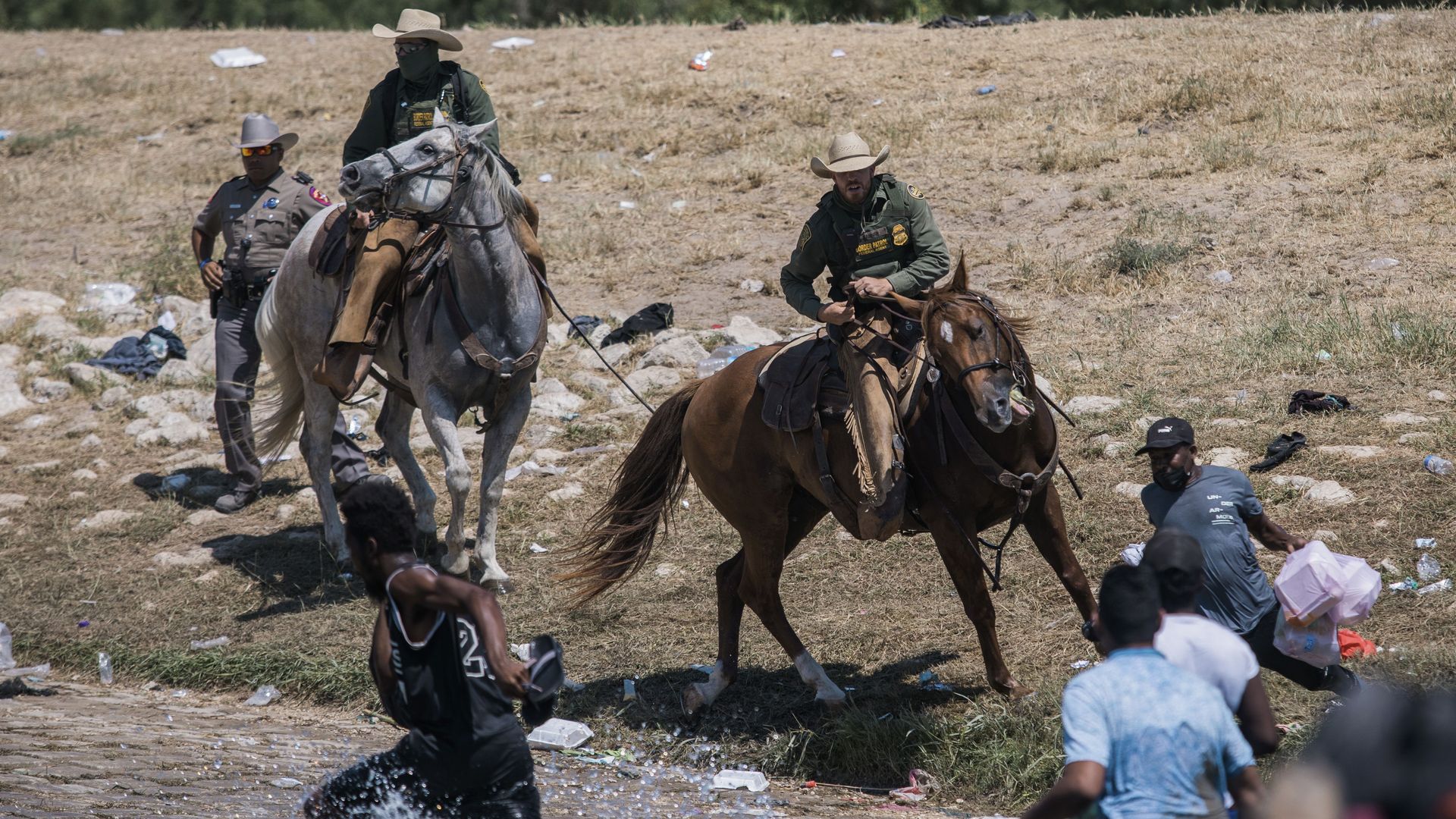 Citing moves on Afghanistan and the border, two N.Y. Times items compare President Biden to the predecessor he defeated:
A news story — "Biden Pushes Deterrent Border Policy After Promising 'Humane' Approach" — notes this week's images of the border roundup "could have come straight from former President Donald J. Trump's immigration playbook."
"[T]he deportations are a stark example of how Mr. Biden ... is deploying some of the most aggressive approaches to immigration put in place by Mr. Trump over the past four years."
Marisa Franco — executive director of Mijente, a Latino civil rights organization, who consulted the Biden campaign as a Bernie Sanders representative — is quoted as saying: "The question that's being asked now is: How are you actually different than Trump?"
Frank Bruni column, "The UnTrump Presidency Slams Into Trumpness":
"[H]e pulled out of Afghanistan without the degree of consultation, coordination and competence that allies expected, at least of any American president not named Trump."
"And Biden's return of hundreds of desperate Haitian migrants to Haiti ... also seems Trumpy to many observers."
Bruni's bottom line: "Biden is a far cry from Trump. Hallelujah. But that doesn't mean that he's untouched by Trump."
Go deeper