Hands-on with Microsoft's new Surface hardware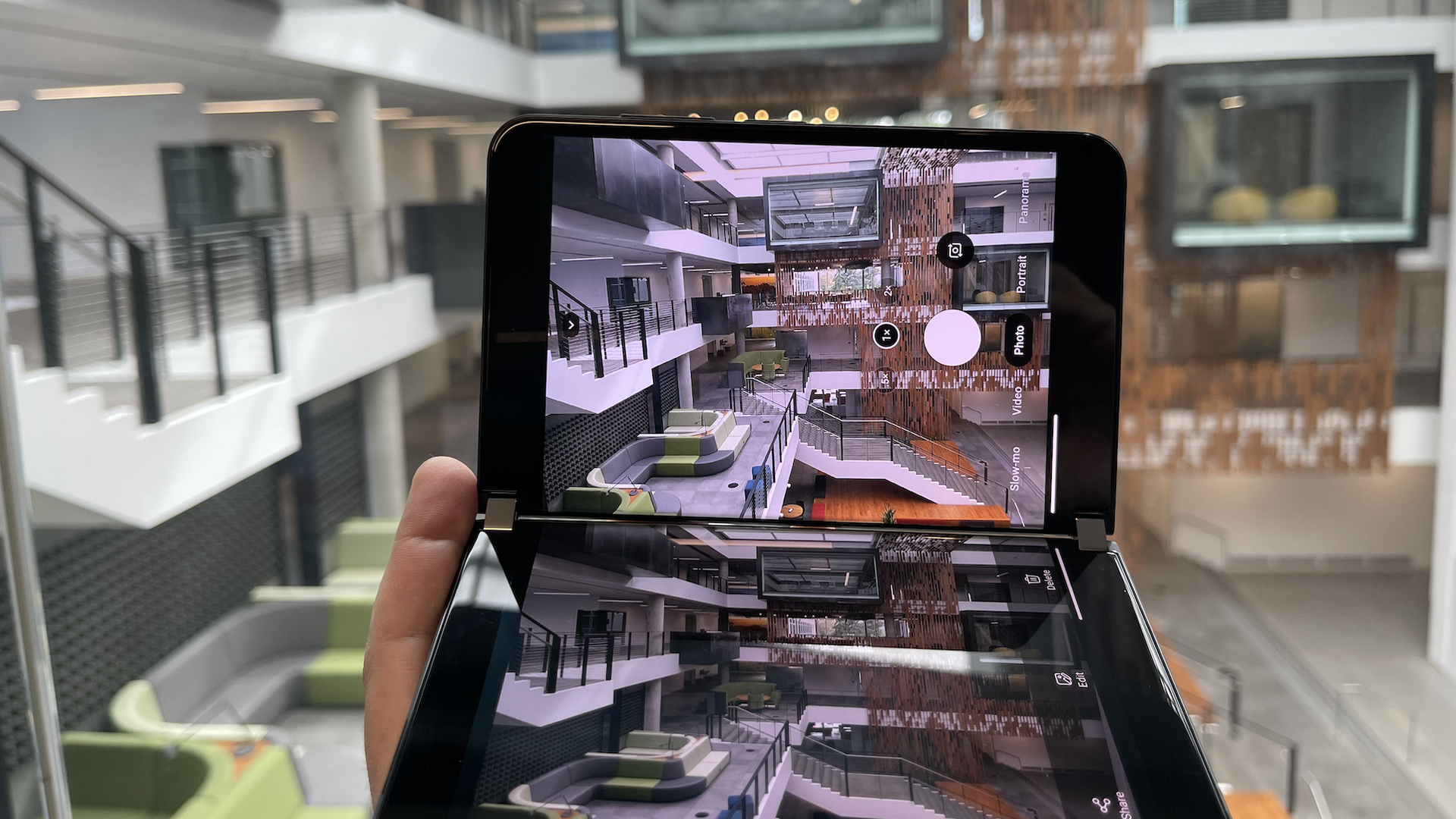 Since I was in Seattle anyway, I managed to pop over to Redmond Wednesday to check out the array of Surface hardware Microsoft debuted earlier in the day.
Why it matters: Microsoft is rolling out Windows 11 on Oct. 5 and the new products give it a fresh lineup to accompany the biggest update to its operating system in years.
Driving the news: Microsoft updated three of its Surface products — the Surface Pro, Surface Pro X and Surface Go — with faster processors and other modest tweaks.
The biggest change came on the laptop front, where the new Surface Laptop Studio swaps the the detachable screen of the Surface Book for a tethered display that can swivel into various positions.
The Android-based Surface Duo 2 "device" (Microsoft is still hesitant to use the word "phone" after its past struggles) gets 5G and significantly improved cameras.
My thought bubble: Microsoft has gotten quite good at hardware over the last decade, and each of the new products has some thoughtful refinements over previous generations.
For example:
The bottom half of the Surface Laptop Studio is indented a bit, which allows for better airflow and heat dissipation as well as making space for the optional Slim Pen 2 to be stored and charged. And that stylus itself has been made narrower, so less of the screen is occluded while using the pen.
The standard Surface Pro line gets the clever built-in stylus storage and charging spot previously only available with the ARM processor-based Surface Pro X.
The cameras on the Surface Duo stick out quite a bit, but a sloped gasket allows you to fold the device backwards and put it in a pocket without damage (at least that's what Microsoft says), while a stiffer hinge allows the device to better hold its shape regardless of angle. And somehow you can also stick the Slim Pen in there, too.
Speaking of the cameras, the zoom, wide and ultra wide lenses represent a huge upgrade, while Microsoft has also designed the camera app to make good use of the dual display.
And speaking of those displays, there is still a gap between the two — unlike with a single foldable display — but the screens are rounded this year, making that gap less notable.
Meanwhile, Microsoft debuted a mouse made partly from ocean plastics and a collection of three-dimensional stickers that make the Surface line easier to use for those with disabilities.
Yes, but: The real key is how well the company has refined Windows itself, something I have yet to test. I'm hoping to do a fuller review of some of the hardware, as well, ahead of the October launch.
Go deeper