Boy Scouts' bankruptcy leaves religious groups open to lawsuits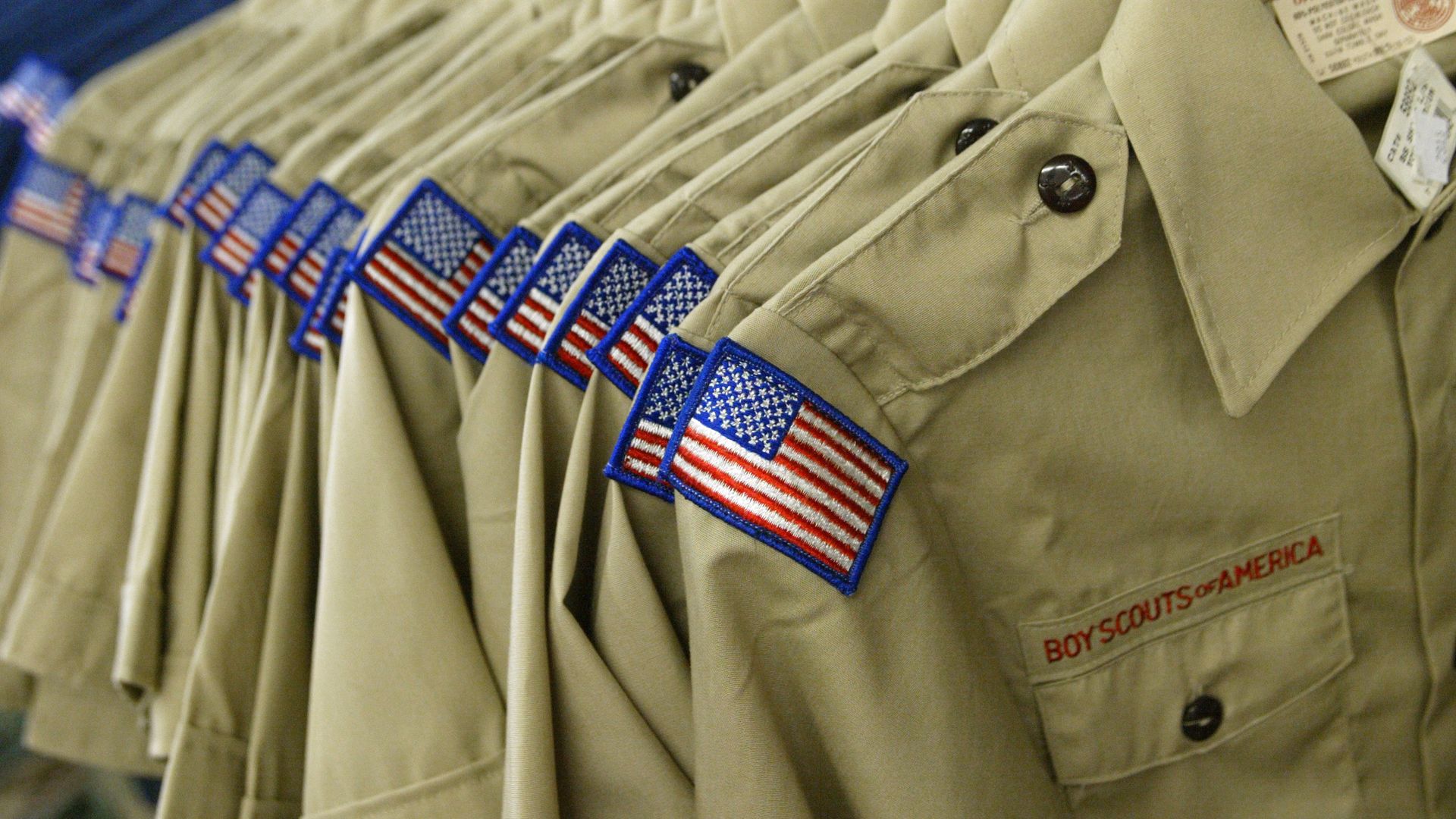 The ongoing Boy Scouts of America's bankruptcy case could now leave thousands of religious groups open to lawsuits, the AP reports.
Why it matters: The Boy Scouts struck an $850 million settlement in July, which would ultimately bar further sexual abuse lawsuits against it and its local councils. However, the settlement did not extend protections to the more than 40,000 organizations that had ties to the Boy Scouts.
The United Methodist Church said the settlement could potentially affect as many as 5,000 of its U.S. congregations, leaving them susceptible to lawsuits by the survivor claimants.
Catch up quick: The Boy Scouts filed for bankruptcy protection in February 2020, saying it made the filing to "equitably compensate victims who were harmed during their time in Scouting and continue carrying out its mission for years to come."
Nearly 90,000 sexual abuse claims were submitted against the organization during its bankruptcy case, Axios' Shawn Chen reports.
At its height, the organization had more than 4 million members. Now, it has fewer than 2 million.
What they're saying: "Scouting can only be delivered with help of their chartered organizations," Everett Cygal, a lawyer for Catholic churches monitoring the case, told AP.
"It's shortsighted not to be protecting the people they absolutely need to ensure that scouting is viable in the future," he continued.
"As a result of the bankruptcy, the congregation cannot confidently rely on the BSA, the local council or their insurers to defend it," the Lutheran church said, per AP.
Go deeper