Biden steps into the breach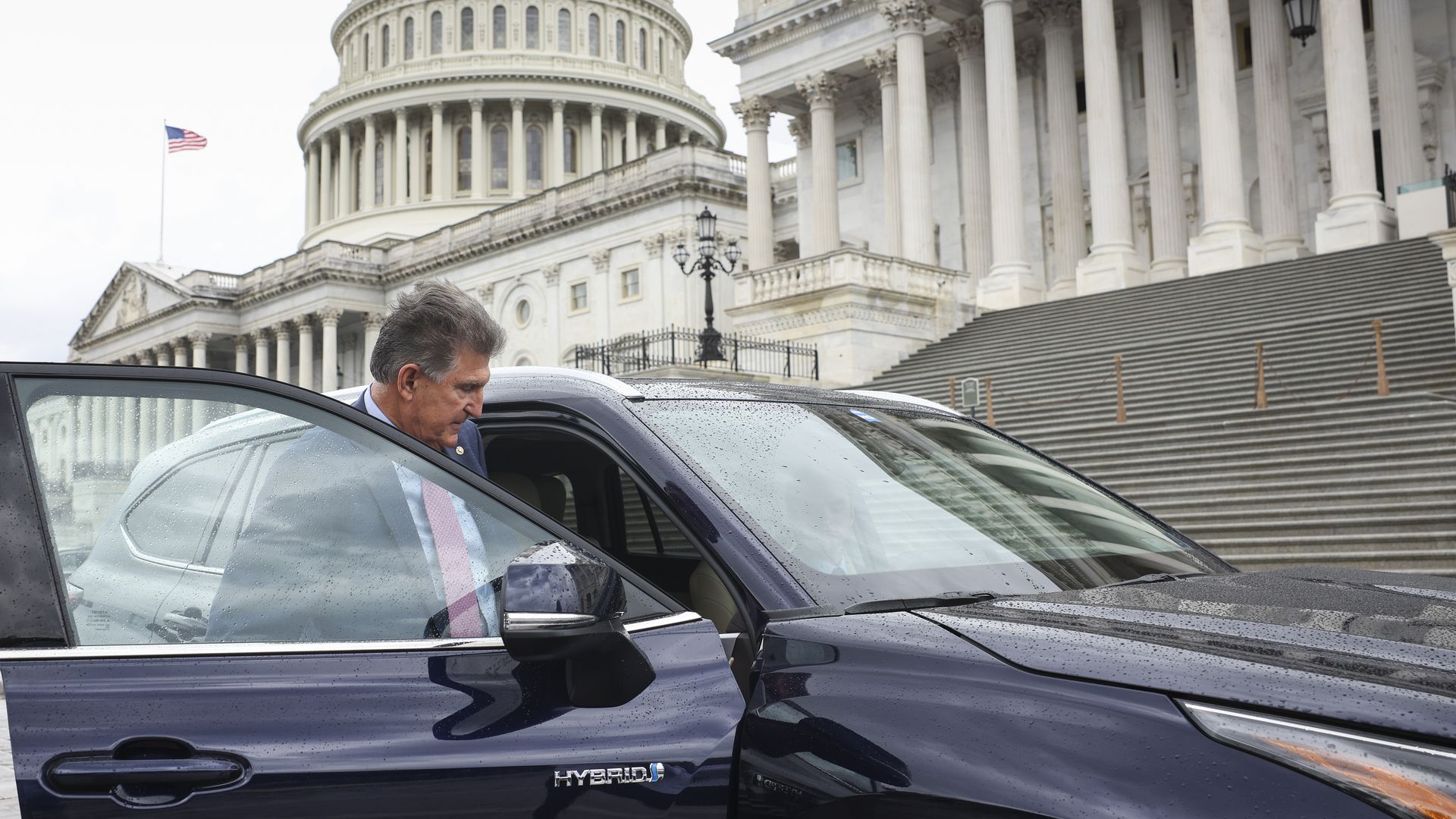 President Biden ramped up the pressure on his fellow Democrats Wednesday, calling a series of lawmakers to the White House in the hope of ending infighting and getting them in line.
Why it matters: Divisions within the party are threatening to derail Biden's top priorities. After several weeks of letting negotiations play out, the president is finally asserting his power to ensure his own party doesn't block his agenda.
House Speaker Nancy Pelosi (D-Calif.) began her own endgame with her members on Tuesday, as Axios reported.
Driving the news: Biden met Wednesday with Pelosi and Senate Majority Leader Chuck Schumer (D-N.Y.), as well as key centrists and progressives in the House and Senate, during a series of three consecutive Oval Office meetings.
Each session offered a chance for the president to get everyone in one room at the same time to see where they could find common ground — a departure from the media posturing most players have used recently.
Some Democrats have complained Biden should be more directly — and more forcefully — involved in pushing his $3.5 trillion budget reconciliation package across the finish line.
The meetings offered him the opportunity to do just that.
Some House Democrats also have been irked the president has spent so much time courting Senate Democrats and not House members, even after passage of the companion $1.2 trillion bipartisan infrastructure bill.
What they're saying: Sen. Brian Schatz (D-Hawaii), who attended one session, told Axios: "The president has a calming effect on people. And, from my standpoint, the most important thing we can get out of this series of meetings is that people start to behave like adults again."
"The children have been fighting. Now Dad's gonna say, 'If you guys don't keep quiet, I'm going to turn this van around.'"
Sen. Jon Tester (D-Mont.) told The New York Times' Emily Cochrane: "[Biden] pretty much laid down where we're at. ... The fact is, we've got to have folks negotiate and talk and find common ground."
As for timing on the infrastructure bills, Tester said: "I think he wants to get something by the first part of next week."
"We need both the president's leadership, as well as Speaker Pelosi's leadership, to be successful on Monday in delivering much-needed infrastructure investments to the American people," said Rep. Stephanie Murphy (D-Fla.), a key House centrist.
Other key players also sounded appreciative of the opportunity.
Sen. Mark Warner (D-Va.) told reporters there was a "robust" discussion about the topline number for the reconciliation package.
Sen. Joe Manchin (D-W.Va.) praised the president's empathy in the meeting, noting his experience as a former senator who understands "all the ways people are tugged and pulled."
Manchin said Biden asked him to consider a number for reconciliation with which he'd be comfortable. "Please just work on it, give me a number and tell me what you can live with and what you can't," the senator said Biden told him.
Be smart: Propelling the president and House and Senate leaders is that polling and midterm history raises doubts about how long Democrats will continue to control not just the White House but both the House and Senate.
Most Democrats, regardless of their faction, agree they must take advantage of it while they can.
Go deeper