Airbnb co-founders double Afghan refugee program to 40,000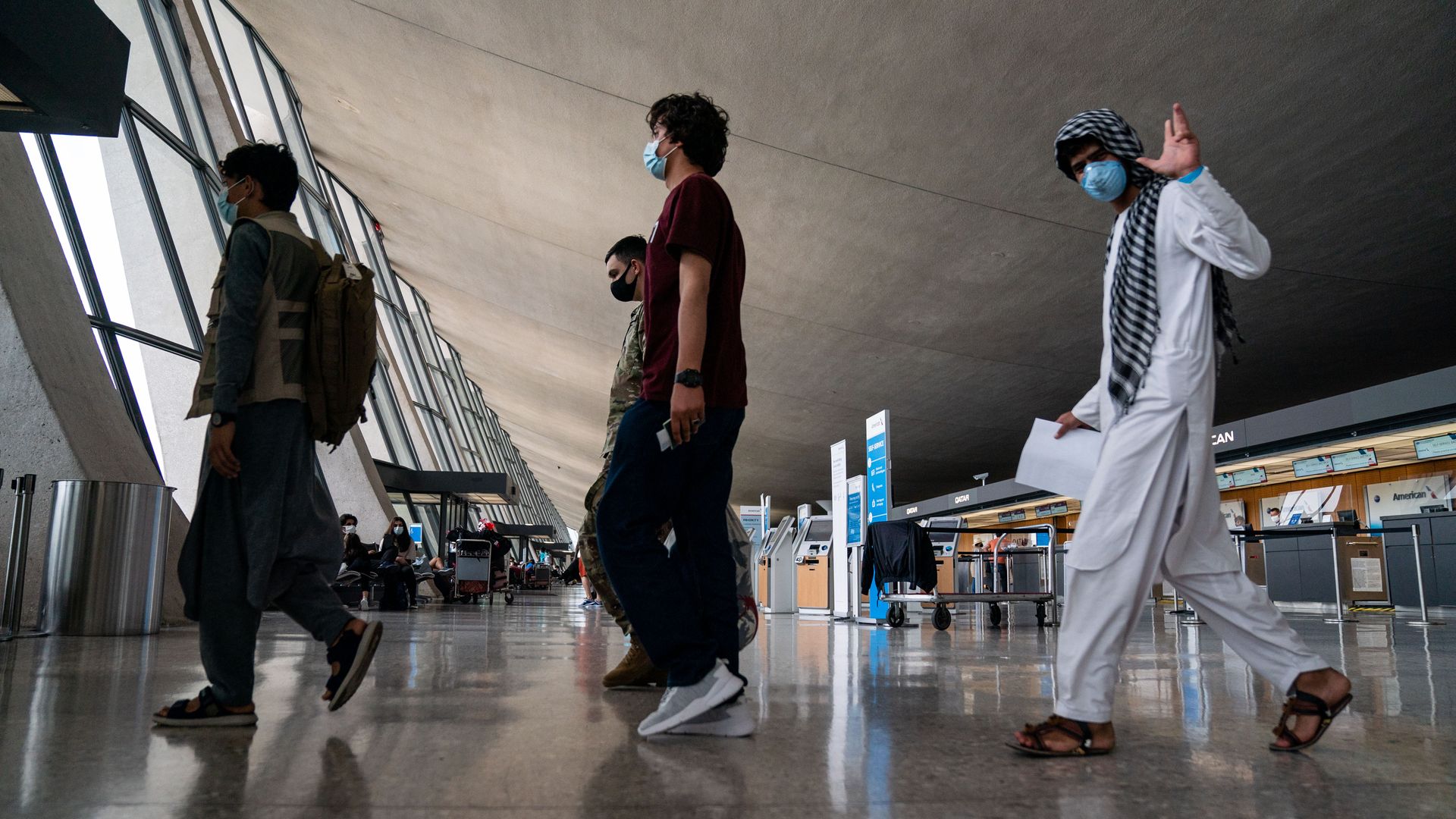 Airbnb CEO Brian Chesky and co-founder Joe Gebbia said during a visit to Washington on Wednesday that they're offering temporary housing to 40,000 Afghan refugees worldwide, doubling a previous commitment.
The big picture: The housing typically lasts several weeks, and Airbnb and Airbnb.org provide subsidies to hosts. Hosts and donors also help pay.
Resettlement agencies tell Airbnb the highest-demand areas include Dallas, Northern Virginia, Sacramento, Seattle, Silver Spring, Maryland.
In an interview for "Axios Today," Chesky said: "We've always wanted to figure out how we can use our platform as a force for good, beyond our core business."
"Over the last 10 years, we've housed nearly 100,000 people displaced by disasters. A few years ago, we started housing refugees."
Gebbia said that since last month's initial announcement, Airbnb has seen a groundswell of people offering homes and donations.
"We feel very, very grateful and very lucky that an idea that started in our living room has expanded to over 4 million living rooms."
Gebbia said part of giving back is "simply asking the question when things like this happen in the world: How can we help?"
🎧 On "Axios Today" hear part of my conversation with Brian Chesky and Joe Gebbia.
Go deeper