WHO: Nearly 1 in 4 Afghan COVID hospitals shut after Taliban takeover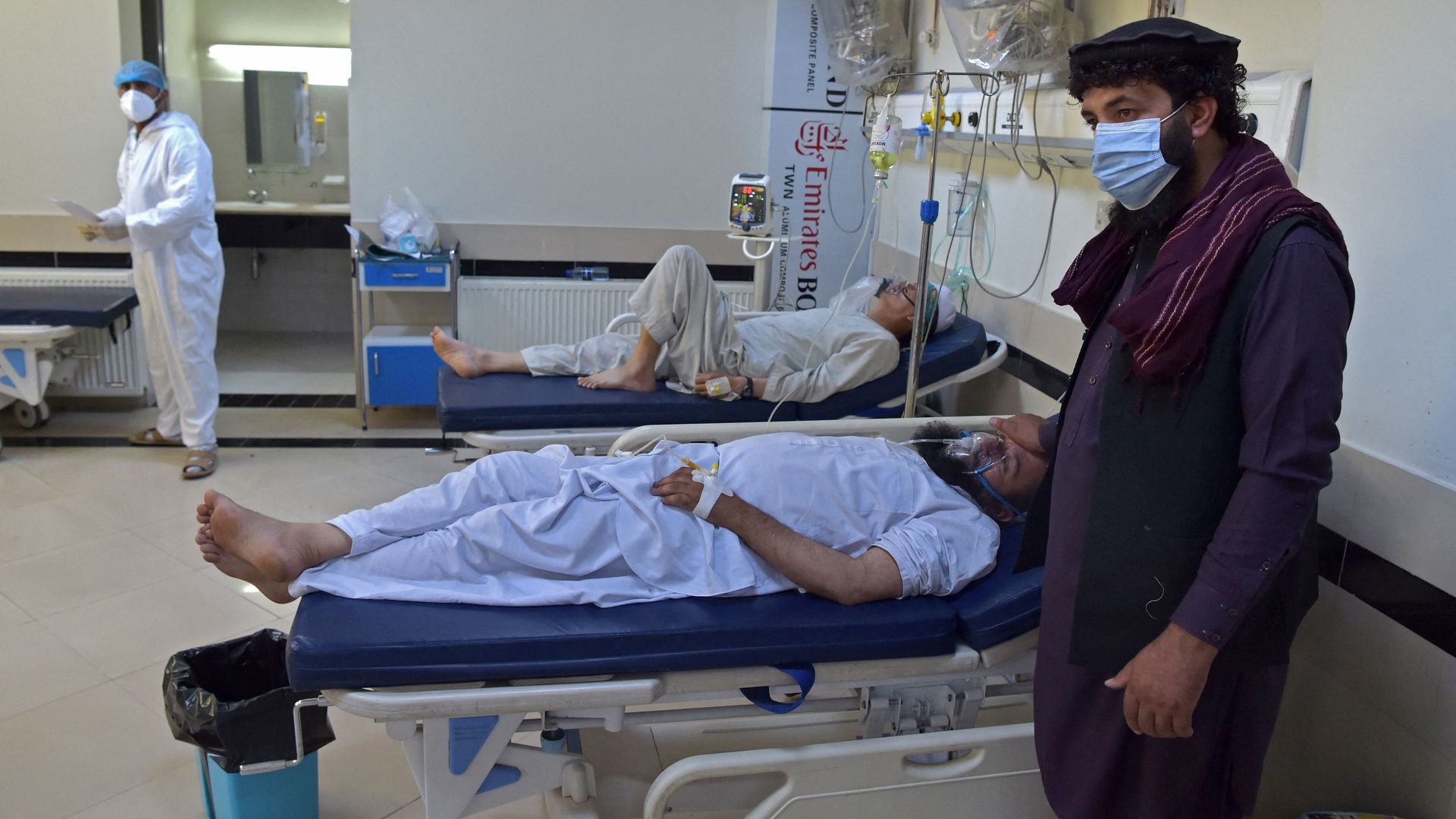 Afghanistan's health system is "on the brink of collapse" due to international funding cuts since the Taliban took over the country, World Health Organization officials said Wednesday.
The big picture: Nine of Afghanistan's 37 COVID-19 hospitals have closed and "all aspects" of the country's pandemic response have declined, including testing and vaccination, per a statement from WHO chief Tedros Adhanom Ghebreyesus following his visit to the capital, Kabul, where he met with Taliban leaders.
Measles outbreaks are spreading and the country's polio eradication efforts are at risk due to the funding cuts.
Afghanistan "faces an imminent humanitarian catastrophe," Tedros warns.
State of play: "Cuts in donor support to the country's largest health project, Sehatmandi, has left thousands of health facilities without funding for medical supplies and salaries for health staff," said Tedros in a joint statement with Ahmed Al-Mandhari, the WHO's regional director for the Eastern Mediterranean.
"Many of these facilities have now reduced operations or shut down, forcing health providers to make hard decisions on who to save and who to let die," the statement notes. "Only 17% of all Sehatmandi health facilities are now fully functional."
Meanwhile, a report from the UN's World Food Program found only 5% of households in Afghanistan have enough food to eat every day.
What to watch: Martin Griffiths, the United Nations undersecretary for emergency relief, announced Wednesday that he's releasing $45 million from an emergency fund in an effort to help prevent Afghanistan's health care system from collapsing.
Go deeper