Newsom signs laws to boost protections for California abortion patients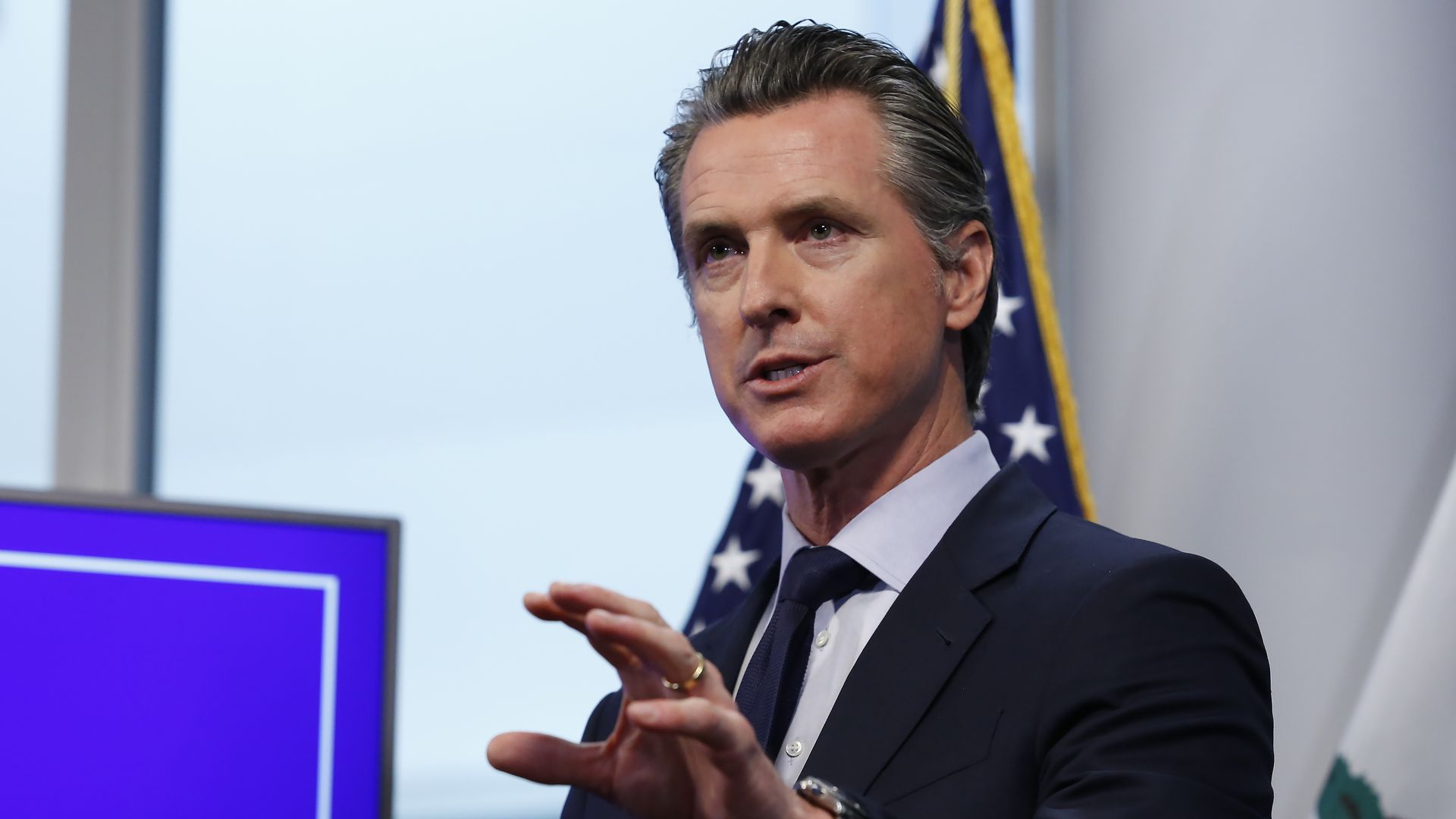 California Gov. Gavin Newsom on Wednesday signed two laws that aim to protect the privacy of people seeking reproductive health care and enforce new safeguards against harassment of patients and providers.
Why it matters: The move comes in the wake of Texas' new abortion law, which bars abortion after six weeks of pregnancy and incentivizes people to sue individuals who help a pregnant person violate the ban.
"California is a national leader on reproductive and sexual health protections and rights, and Governor Newsom's actions today make clear that the state will remain a haven for all Californians, and for those coming from out-of-state seeking reproductive health services here," per a statement from his office.
Details: It's already illegal to post personal information about abortion providers or patients online, but that law had not been updated since the mid-2000s prior to Wednesday.
Because of the new laws signed by Newsom, it's now a misdemeanor to record or photograph patients or providers within 100 feet of the entrance to a reproductive health services facility.
The legislation also ensures that patient information remains confidential even if the patient is not the primary health insurance policyholder.
What they're saying: "California has been a leader in protecting access to sexual and reproductive rights, but as we've seen recently with unprecedented attacks on these rights, we can and must do more," Newsom said in a statement.
"I applaud the establishment of the California Future of Abortion Council and look forward to its important work to advance our state's leadership on this vital issue," he said.
"I'm proud today to sign these two bills that demonstrate our dedication to strengthening and further protecting access to reproductive health care services in California."
The big picture, via Axios' Oriana Gonzalez: Over a dozen states have tried to enact laws similar to the near-total abortion ban in Texas, but they have mostly been blocked or struck down by federal or state judges.
Now, with this current precedent, some of these states could try again.
Go deeper