Corporations turn focus to retraining frontline workers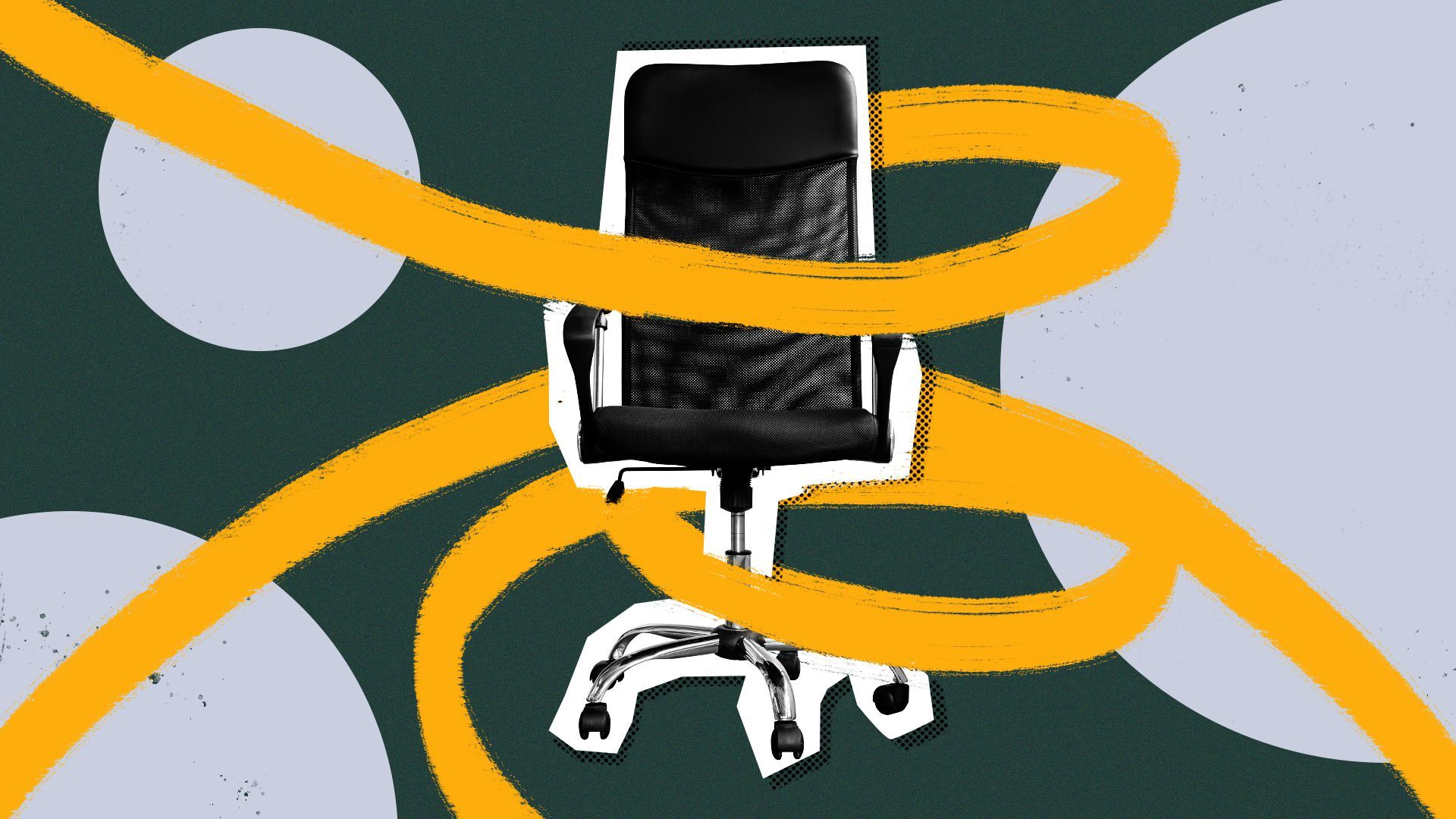 Companies are narrowing the blue- and white-collar experience as they're forced to adapt to a worker-led market.
Driving the news: Basic office tools and concepts like corporate communications and schedule flexibility are migrating to frontline operations through investments in technology.
Why it matters: Employee retention is a high priority for companies with lower-paid frontline workers who have plenty of options right now.
State of play: Nearly 4 million people quit their jobs in July, close to the all-time high set in April.
Quit rates were highest in nondurable manufacturing (food, clothing, cosmetics, etc.) at 3%, retail (4.4%), and accommodation and food services (5.4%). 
What's changing: To deepen retention rates, companies are trying to create a sense of care for frontline workers by sending more messages about diversity and inclusion, allowing workers to split long shifts, or encouraging work from different locations to make time for family and child care, WorkJam CEO Steven Kramer tells Axios.
WorkJam makes software for workers in high quit-rate sectors as well as the companies that employ them. It has added about 1.5 million essential workers in North America, Europe and Asia to its platforms since the start of 2020, a 75% increase, Kramer says.
The details: WorkJam and similar companies provide digital training, messaging and schedules for employees to look for, sign up, split or swap their hours.
Compare that to bulletin board posts in a break room or multiple calls to managers, Kramer says. "That digital relationship between employee and manager and the company has never existed before."
Trends to watch: Setting overtime as optional and creating an environment where employees aren't frowned upon for having to move their schedules, Becky Frankiewicz, president at ManpowerGroup North America, tells Axios.
The bottom line: While the pandemic is accelerating many of these improvements and other social metrics, it's also prompted companies to plan for automation, a worrying outcome for the same group of vulnerable workers.
Go deeper