SEC chair Gary Gensler sees short life for crypto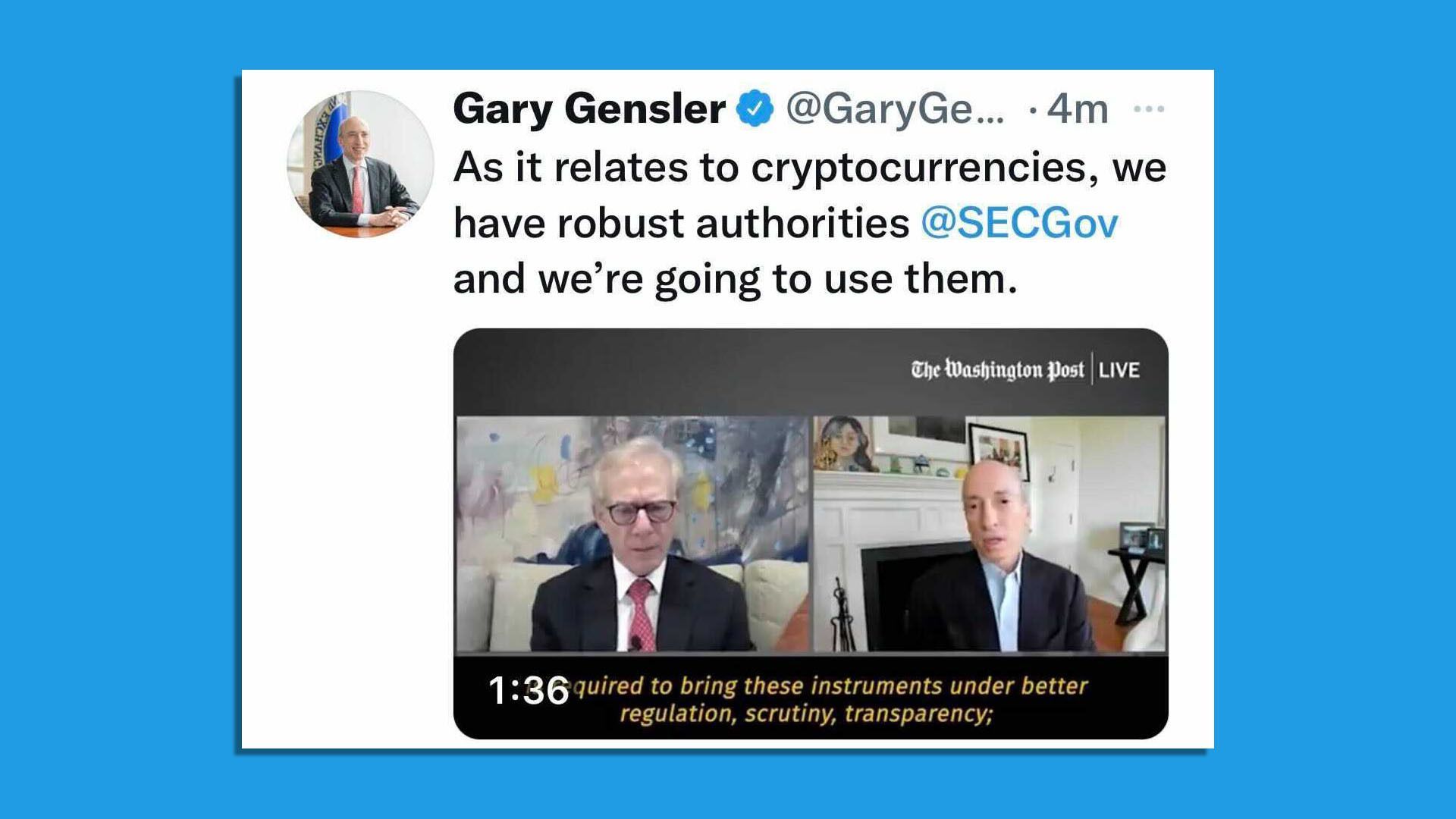 SEC chair Gary Gensler said he doesn't see long-term viability for thousands of cryptocurrencies, likening them to the wildcat banking era before federal regulation, The Wall Street Journal reports.
What they're saying: "I don't think there's long-term viability for five or six thousand private forms of money," Gensler told the WashPost's David Ignatius at a virtual event. "So in the meantime I think it's worthwhile to have an investor-protection regime."
Translation: Regulation.
Go deeper