Exclusive: Minute Media, FanDuel expand partnership with new funding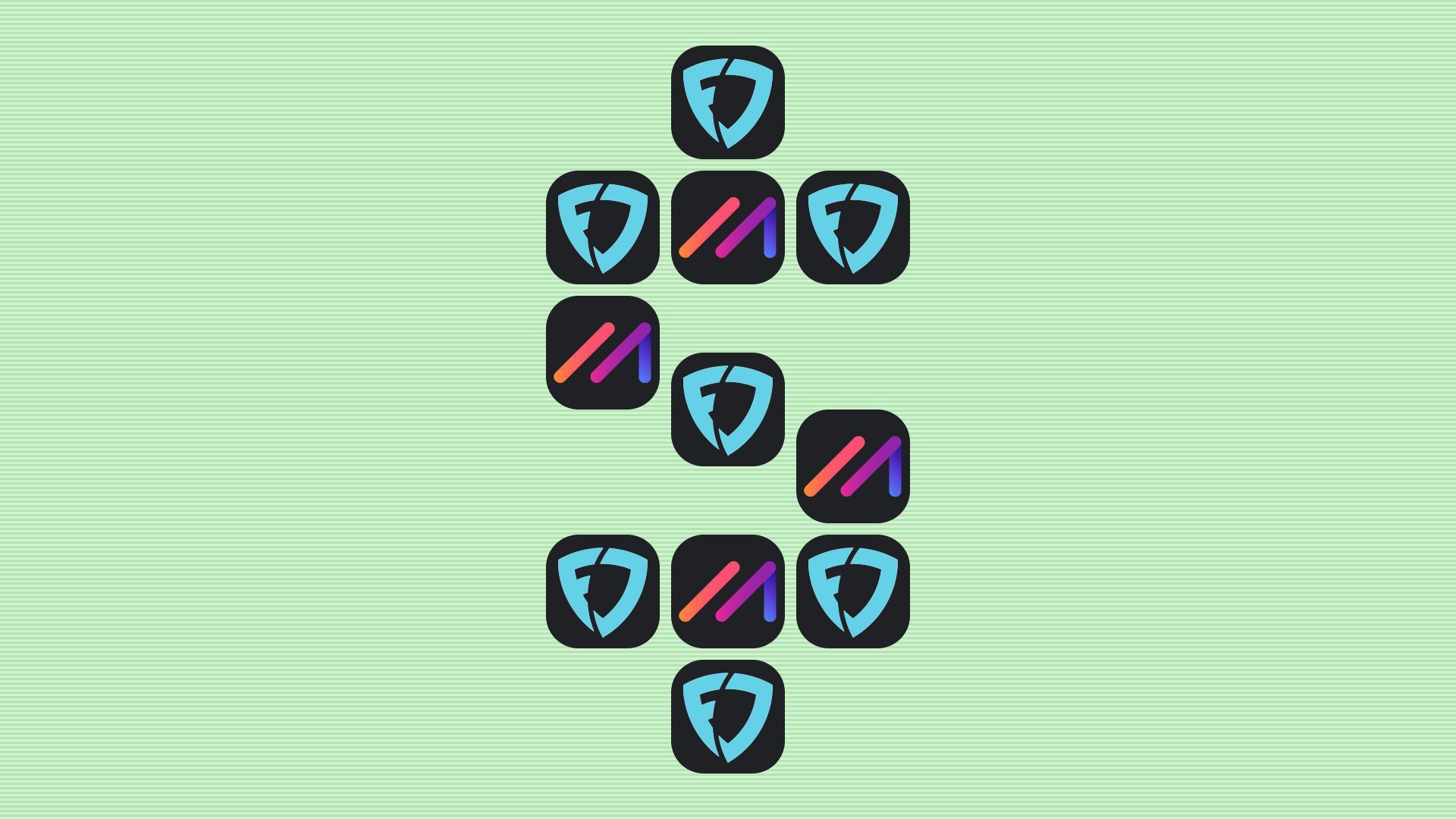 Minute Media has raised "tens of millions of dollars" in a previously unreported funding round, with participation from sports betting giant FanDuel, its founder and CEO Asaf Peled tells Axios.
Why it matters: The funding will strengthen a years-long partnership as Minute Media seeks to invest more in sports betting, and FanDuel more in content.
"Investing further in Minute Media is another step forward in trying to take advantage of our position," says Adam Kaplan, General Manager & VP at FanDuel Group, which is one of the largest online sportsbooks in the country.
Catch up quick: Minute Media is a digital holding group that owns sports and entertainment websites like The Players' Tribune and The Big Lead. The company was started in Israel and today has offices in London, New York and other cities.
It last publicly announced a $40 million raise in 2020, at a valuation of more than $500 million.
Minute Media makes a lot of its revenue by licensing publishing tech to other content providers so they can make more money and build bigger audiences.
Details: FanDuel first partnered with Minute Media in 2018 to create The Duel, a digital platform focused on fantasy sports and sports betting news. The site is powered by Voltax, Minute Media's proprietary publishing platform which launched in early 2020.
The partnership so far has yielded strong results for both parties. Kaplan says readers of The Duel have bet more than $10 million on FanDuel since 2020 across its SBK sportsbook and its Daily Fantasy Sports (DFS) platform through its work with Minute Media.
Minute Media's platform has generated more than 9,000 articles in 2021 for The Duel. FanDuel has generated almost 560 million video views for content distributed through the Minute Media Network and The Duel since late 2018. 
For FanDuel, Minute Media has helped The Duel widen its reach of sports fans to convert to betters.
"We leverage The Duel to bring in new people at top of funnel and engage them all the way down," Kaplan said.
For Minute Media, Peled sees sports betting as a strong opportunity for growth as it looks to potentially go public. Its partnership with FanDuel has been critical in proving how sportsbooks can effectively leverage Minute Media's tech and content reach to convert more people to become active paid sports betters.
"Because with our own tech and content we engage so many sports fans at regular basis, our partners can use our tech products content to engage with those users and over time convert them into betters on their platform," Peled said.
Kaplan said the increased partnership investment will help to "further strengthen the content we're distributing through their network."
He said Minute Media will increase the editorial content output for The Duel. It will also increase product development capabilities and make SEO enhancements.
By the numbers: Asked whether the new round puts Minute Media's valuation north of $1 billion, Peled said, "I cannot comment on the valuation, but I think that you probably seem like you know what you're asking here."
Peled said casino giant Wynn also participated in the undisclosed financing round.
Asked whether the company is looking to go public, as reports have suggested, Peled said "It's very natural for a business of our seize or scale. ... We believe that may be something that do in the future."
He said the company has been "looking to pursing more acquisitions," possibly in content but more likely in technology.
The big picture: FanDuel has launched dozens of partnerships with media companies in the past few years, including most-recently an exclusive sports betting partnership with the AP.
It works with media companies like The Ringer, Turner Sports, CBS, Audacy, Hulu, as well as sports franchises, like the NFL, NBC, DC United, Brooklyn Nets and many others. FanDuel has its own podcast network and a TV affiliate around horse racing.
Many of its betting rivals, like DraftKings and Penn National Gaming, are also investing heavily in content partnerships.
What to watch: Kaplan said FanDuel is "definitely" looking to invest in more content deals. "It's possible we may look to make additional investments in companies and potential acquisitions in the future," he said.
Go deeper