Johnson & Johnson says booster shot increases efficacy of COVID vaccine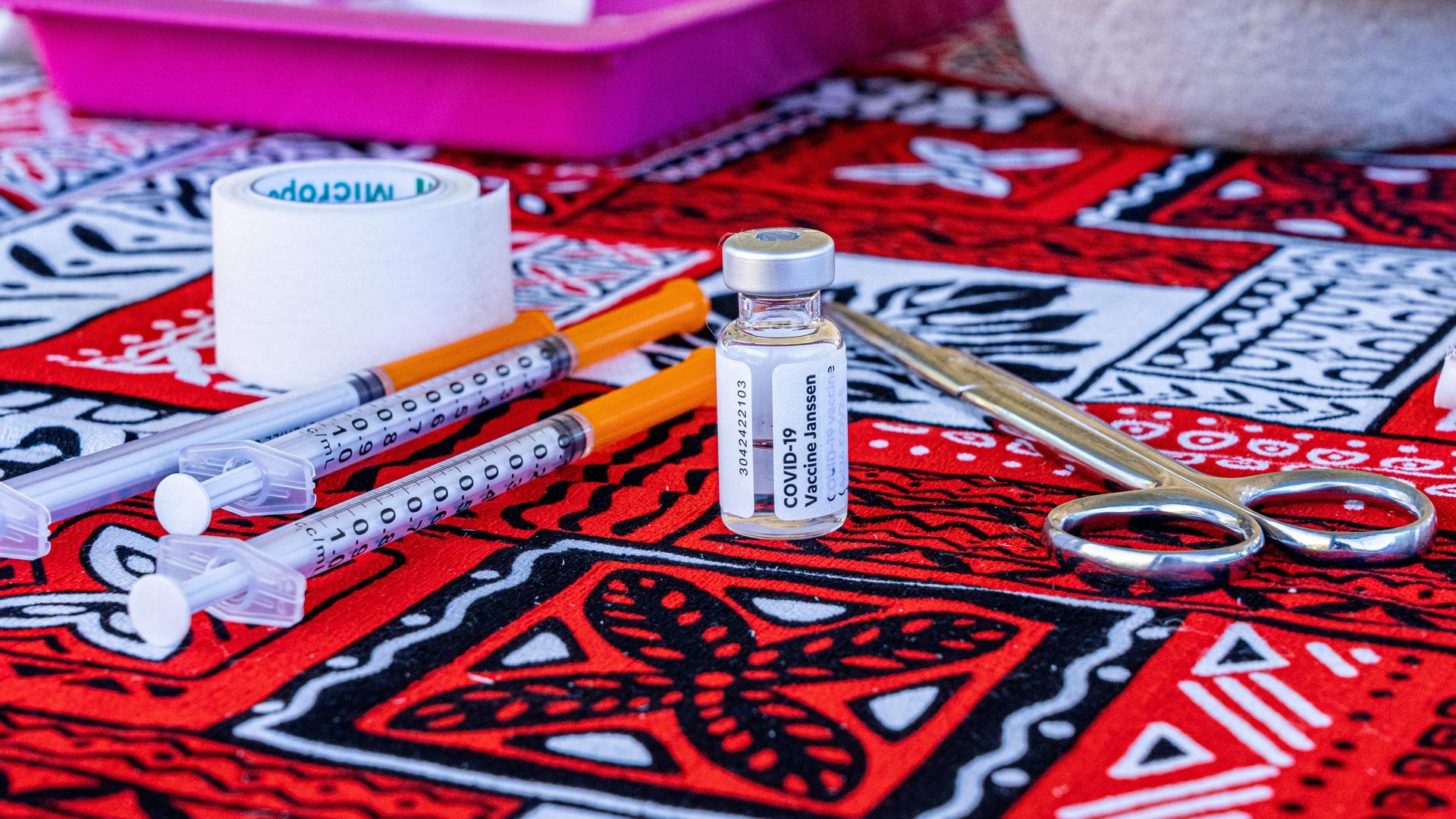 Johnson & Johnson said in a press release Tuesday a global study showed that the protection offered by its coronavirus vaccine was strengthened by a booster shot.
Why it matters: While J&J has not formally applied for authorization to offer booster shots to the general public, it said it has shared the results of the study with the Food and Drug Administration and plans to share it with the World Health Organization and other health regulators.
By the numbers: J&J said a second dose of its vaccine given 56 days after the first shot provided 94% protection against symptomatic COVID-19 cases in the U.S. and 100% protection against severe or critical infection.
J&J said the booster shots were 75% effective in protecting against symptomatic cases in all countries included in the study.
The company said the effectiveness of its vaccine did not fall over the duration of the study.
What they're saying: "It is critical to prioritize protecting as many people as possible against hospitalization and death given the continued spread of COVID-19 and rapidly emerging variants," Paul Stoffels, J&J's chief scientific officer, said in a statement.
"A single-shot COVID-19 vaccine that is easy to use, distribute and administer that provides strong and long-lasting protection is crucial to vaccinating the global population," Stoffels added.
"At the same time, we now have generated evidence that a booster shot further increases protection against COVID-19 and is expected to extend the duration of protection significantly."
The big picture: An advisory panel for the FDA last week voted against Pfizer's application to offer booster doses of its vaccine to most adults before approving the shots for adults 65 and older, those at high risk of severe disease and those with high-risk occupations, like health care workers and teachers.
Go deeper: The COVID booster vaccine discussion is far from over
Go deeper