IPO market holds firm amid stock market tumult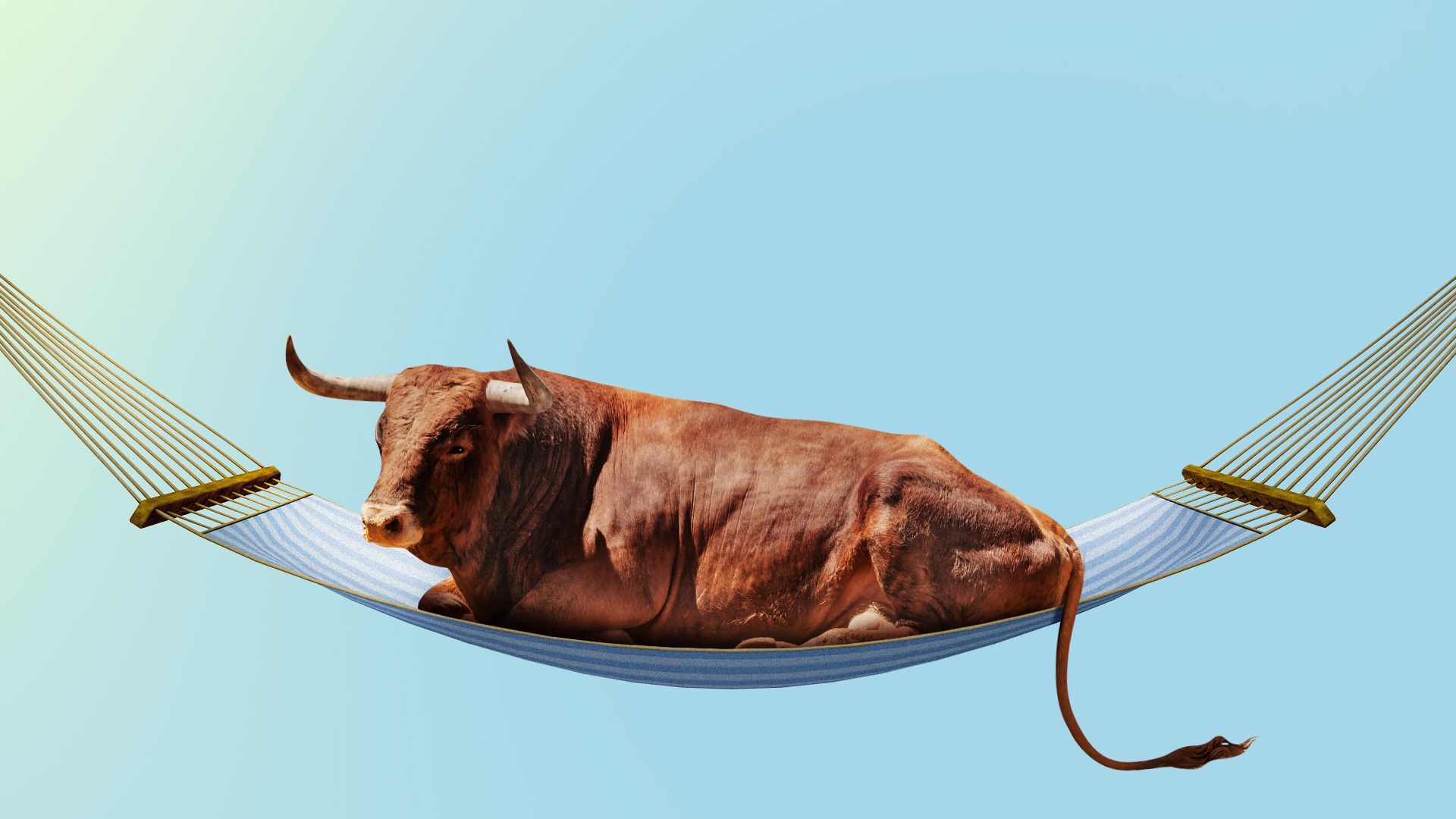 The IPO market is doing its best Alfred E. Neuman impression so far this week, refusing to entertain everyone else's worries.
The big picture: Both the Dow and S&P 500 fell nearly 2% yesterday, as investors tried to measure the fallout of Chinese construction giant Evergrande defaulting on its $300 billion in liabilities.
As Axios' Felix Salmon writes: "It's not a Lehman moment but it's still a very big deal."
Plus the continuing spread of COVID, the end of extended unemployment benefits, the debt limit absurdity and the uncertain fate of President Biden's infrastructure and reconciliation plans.
As everything else wobbles, the IPO pipeline is holding firm.
FreshWorks and Toast yesterday both increased their IPO price terms, and now could raise a combined $1.7 billion.
Universal Music made its stock market debut in Amsterdam, after being spun off by Vivendi, with shares jumping around 40% at the open.
IPO bankers are obviously keeping a close eye on macro tumult, but aren't yet advising issuers to tap the brakes. Particularly without at least a weeklong market rout.
October has what one IPO adviser referred to as "a bumpy market history," which means that companies have already been primed for rough waters.
Companies are loathe to postpone public offerings, both because of implicit promises to employees and because of financial plans that include IPO proceeds and ancillary benefits (i.e., public currency for hiring and acquisition).
The bottom line: We're still expecting nearly 100 more U.S. public offerings in 2021, with a traffic jam that extends well into 2022.
Go deeper