DOJ urges Supreme Court not to overturn Roe v. Wade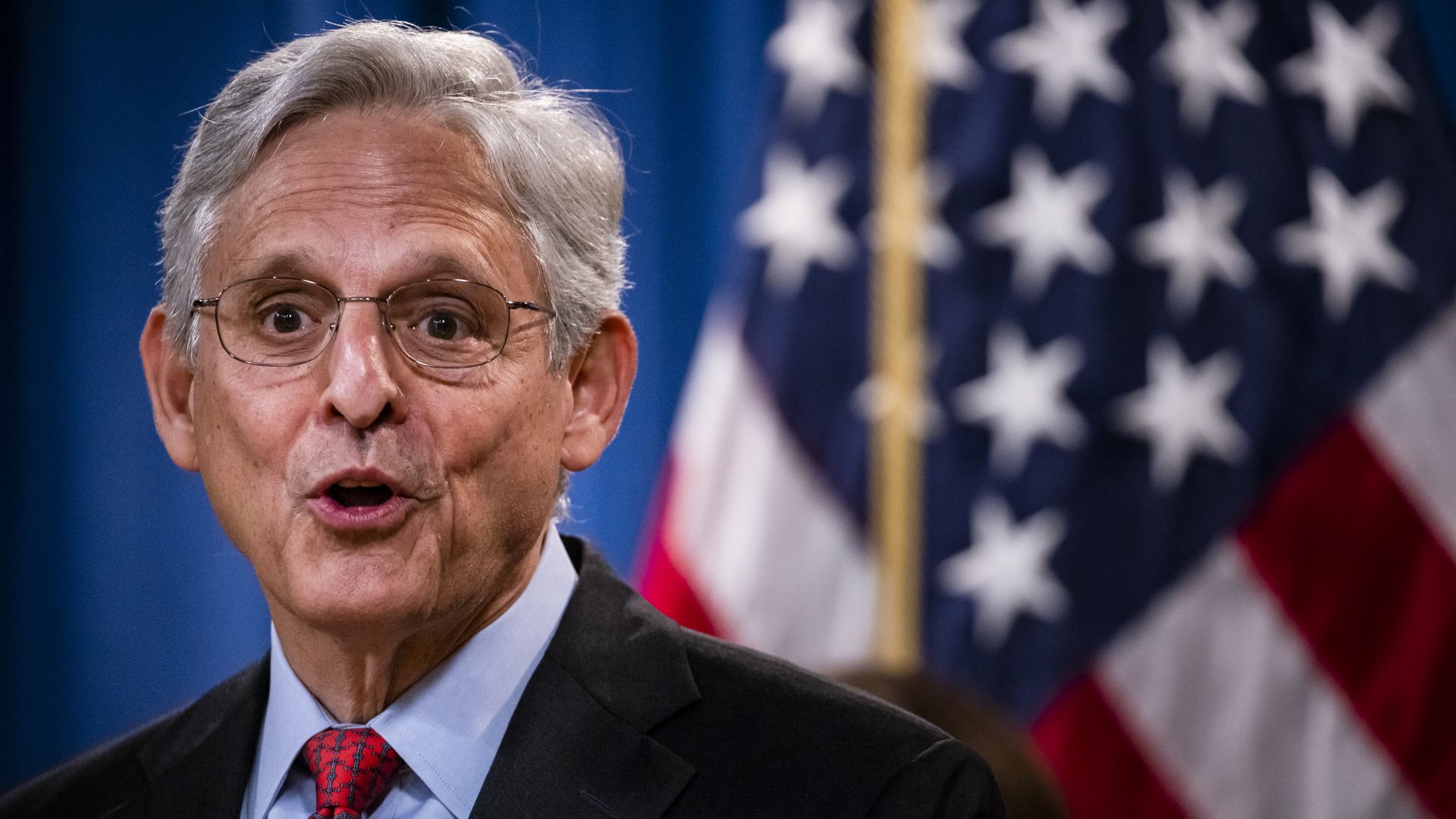 The Department of Justice sought permission Monday to present oral arguments when the Supreme Court hears a case challenging Mississippi's strict abortion law, as it called on justices to uphold Roe v. Wade.
Why it matters: The two briefs, filed by acting Solicitor General Brian Fletcher, mark the latest attempt by President Biden's DOJ to "protect the legal right to an abortion," per the New York Times, which first reported on the court filings.
The big picture: The Supreme Court on Dec. 1 will hear a challenge to the Mississippi law that bans nearly all abortions after the 15th week of pregnancy.
The Mississippi attorney general is asking the court to overturn Roe v. Wade, the 1973 case that set a precedent for the constitutional right to abortion.
The DOJ was one of over 40 parties to file a friend-of-the-court brief to support the Mississippi case involving the Jackson Women's Health Organization — the sole abortion provider in the state.
They're asking for the court to respect the precedent of Roe v. Wade.
What they're saying: In its filing, the Justice Department notes that appeals courts had previously backed Jackson Women's Health, agreeing that Mississippi had been "unable to identify any medical research or data that shows a fetus has reached the 'point of viability' at 15 weeks.'"
"The United States has a substantial interest in the proper interpretation of the Fourteenth Amendment," the DOJ said.
Of note: U.S. Attorney General Merrick Garland said earlier this month after the Supreme Court allowed Texas' ban on most abortions to remain in place that the Justice Department would "protect those seeking to obtain or provide reproductive health services" in the state.
Go deeper