Massachusetts State Police union sues over governor's vaccine mandate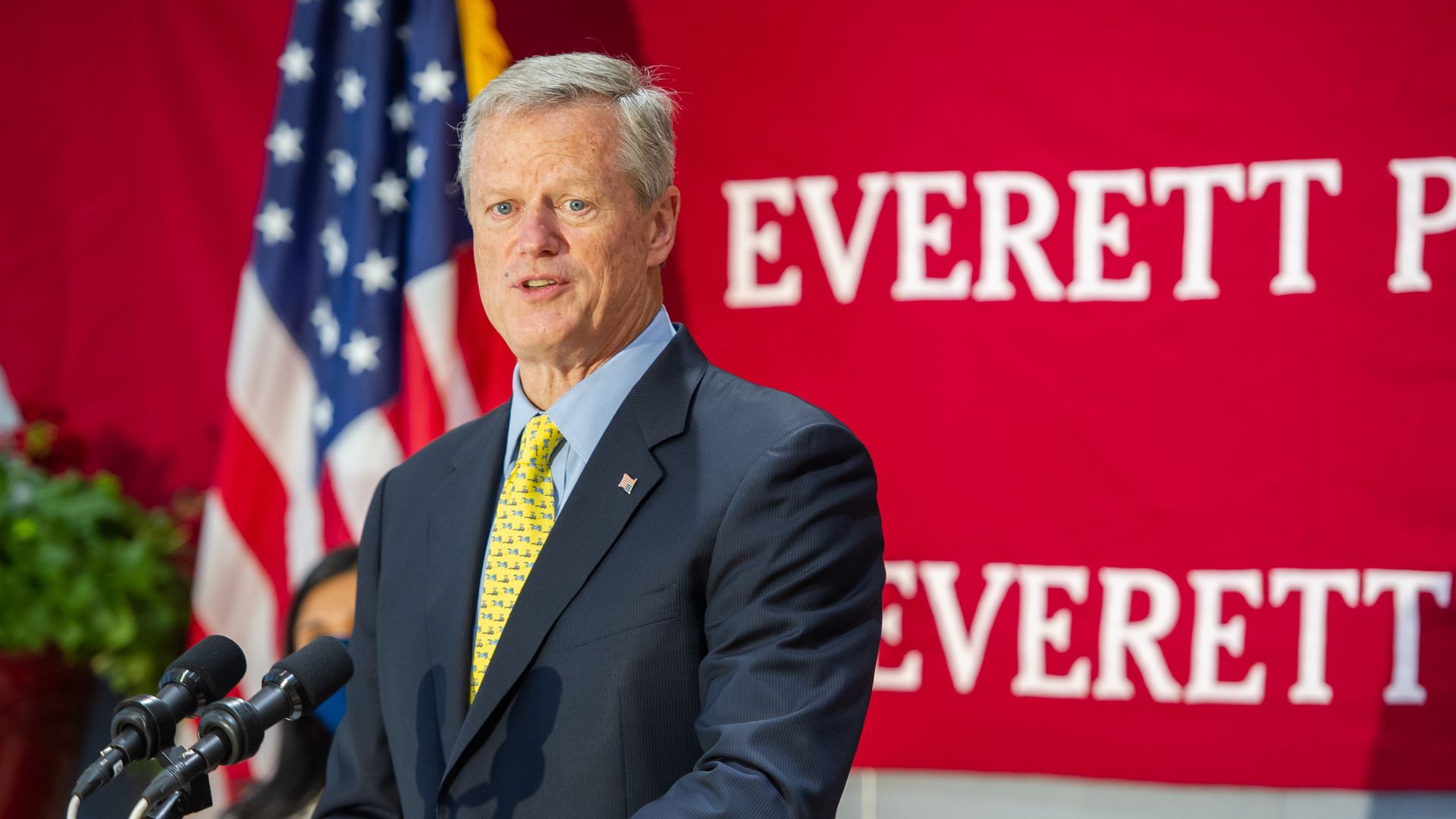 The Massachusetts State Police union has filed a lawsuit to delay Gov. Charlie Baker's (R) coronavirus vaccine mandate, which requires state employees to get the shot by Oct. 17 or face termination.
Why it matters: The union represents 1,800 members and is asking a judge to postpone the vaccination requirement so it has time to bargain, the Boston Globe notes. Troopers would undergo "irreparable harm" otherwise, the lawsuit said.
Baker's order, issued Aug. 19, allows for personal, medical or religious exemptions. Failure to comply could result in discipline.
The union's demands include:
Allowing troopers who choose not to get the vaccine to wear masks and submit to weekly testing.
Offering "presumptive protection" to members who are forced to retire or die due to the vaccination or COVID-19. This would automatically make their case a "line-of-duty injury" with additional benefits.
What to watch: A hearing is set for Wednesday, according to the Globe.
Go deeper