Climate disclosures linked to capital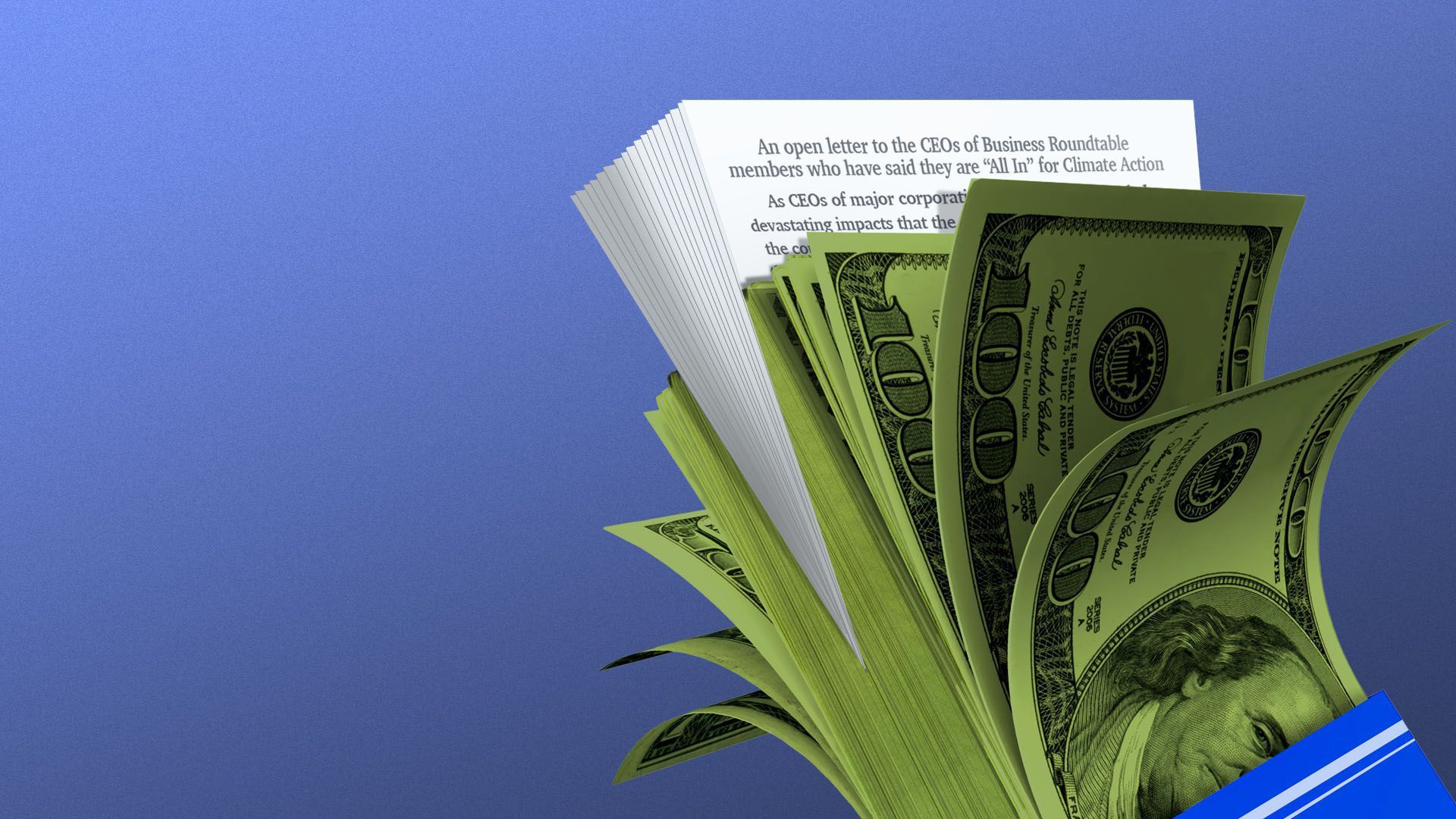 The relationship between a company's climate disclosure and its potential future performance is becoming easier to see.
Why it matters: The SEC is readying new rules around mandatory risk and climate commitment disclosures, which will likely help investors compare companies on an equal footing.
State of play: More than 90% of S&P 500 companies have sustainability reports on their website, Wes Bricker, PwC co-leader of US Trust Solutions, tells Axios.
But voluntary reports often lag and are disconnected from required financial reports — making it hard for investors to see the impact of climate goals and issues on capital expenditure and operations, he adds.
Between the lines: Very few companies have tallied up full costs, says Bricker.
That's because there are so many factors at play, such as whether an existing business model can absorb the cost of carbon, he adds.
Yes, but: Through reporting, companies can show how their sustainability investments meet business performance, he says.
One example: Companies that build resilience against climate hazards will have competitive advantages that will drive shareholder return, Harry Bowcott, senior partner at McKinsey, said on Monday during Climate Week NYC.
"Investor, regulator and customer assessment of resilience will impact valuations, capital raises, balance sheet risks, brand strength, supplier footprints as well as customer willingness to pay," says Bowcott.
The big picture: Efforts to fight climate change and transition to a green and circular economy will mean at least $4 trillion to $5 trillion in annual global investments (financed mostly by the private sector) — "a COVID event every year for the next 30 years," Dickon Pinner, senior partner at McKinsey, also said on Monday.
"It's a complete restructure of the [global] economy — a massive, massive deal."
Go deeper