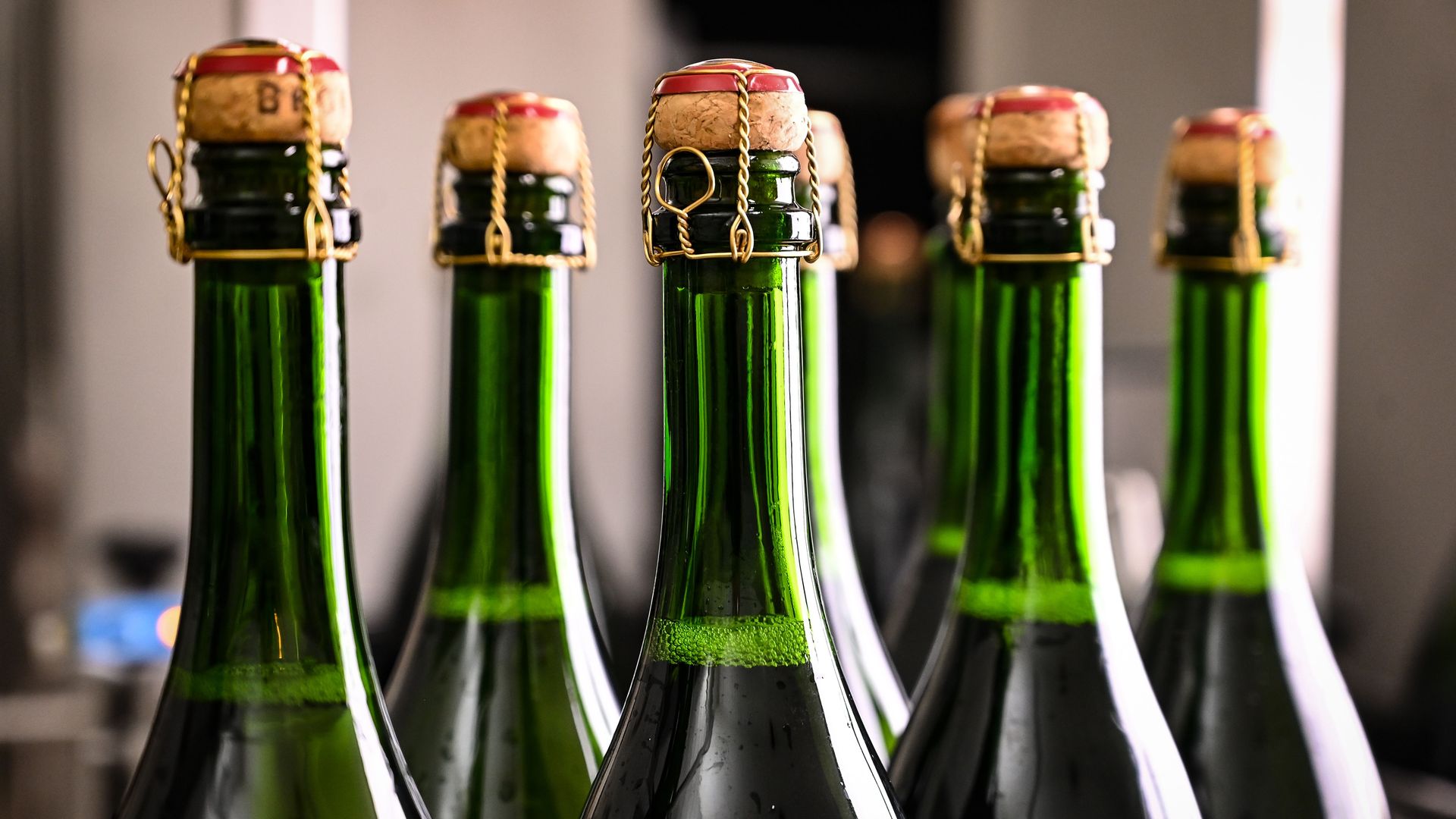 Organizers of La Fête du Champagne 2021 popped corks Monday night, after the Biden administration's decision to let fully vaccinated travelers from around the world back into the U.S. starting in November.
Driving the news: Hundreds of top U.S. enthusiasts and collectors were set to attend the event in New York, which had been set for Oct. 9–16. But because of the travel ban, the guests of honor — more than 30 top small and large producers — seemed destined to be stuck across the Atlantic.
Festival co-founder Daniel Johnnes told Axios now he's scrambling to rebook for November so everyone can come.
What they're saying: "It's a very exciting moment for us," said Johnnes, who's also the wine director for chef Daniel Boulud and the creator of La Paulée, the major annual gathering celebrating Burgundy. "I've heard from a number of French who are celebrating in their wineries that they're finally going to get to come."
La Paulée's 2020 gathering took place in March just days before COVID-19 was declared a pandemic, he said. "We were the last major festival before the world shut down. And it looks like we're going to be the first festival after we open our borders again."
Why it matters: Bien sur, this falls into the category of first-world problems. But Johnnes makes a case for "Champagne diplomacy" and the parallels between the worlds of wine and politics.
Today's tensions between the U.S. and France extend beyond travel — into nuclear submarine technology — but the allies moved past political tensions around the start of the Iraq war, including the movement to call French fries "freedom fries."
"People have grown up and said, 'Let the politicians do their thing, we love French wine.' ... We have to move on."
How it works: The festival includes a series of small dinners with rare Champagnes, building up to a Saturday grand tasting and massive dinner where participants bring bottles from their personal cellars.
COVID-19 has forced some precautions: All participants must be vaccinated, and there will be larger than normal spacing between tables.
The conversation around Champagne today "is really focused around the small grower and the terroir," though that's left big Champagne houses feeling somewhat threatened. "We insisted to the growers and the big Champagne growers, 'Hey, y0u're going to be in the same room together.' It's kind of like a peace conference. They have to co-exist."
The bottom line: "I'm going to drink a bottle of Champagne tonight," Johnnes said Monday.
Go deeper