Biden's communication headaches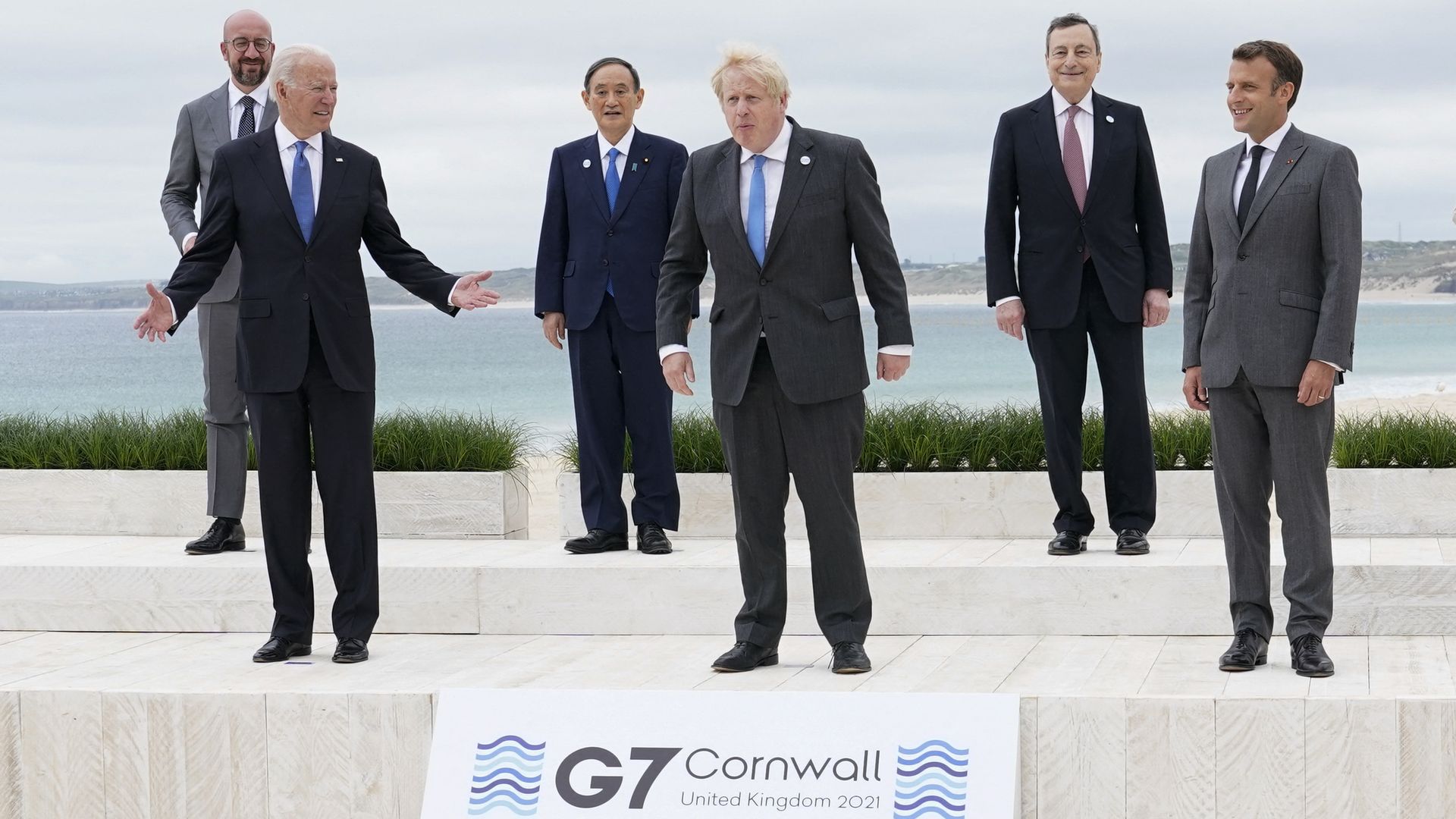 Boris Johnson told reporters on his way to the U.N. General Assembly on Sunday night he didn't believe it was likely that the U.S. would agree to lift its ban on vaccinated foreign travelers this week. Hours later, the White House did exactly that.
Why it matters: For the second time in less than a week, a major U.S. foreign policy decision by the Biden administration appears to have caught one of its closest allies by surprise. And neither was the first time, either.
France was already angry about being surprised when the administration scuttled its massive submarine contract with Australia as part of a new security U.S./U.K./Australia security agreement.
It's also déjà vu for the European Union, which was blindsided when the White House announced in May that it would waive certain patent protections for COVID-19 vaccines.
The big picture: Biden will use his address before UNGA on Tuesday to herald a new chapter of "intensive diplomacy" to confront the challenges of the 21st century. But he will do so while facing a serious credibility test.
Go deeper