Dems' immigration plan hits major roadblock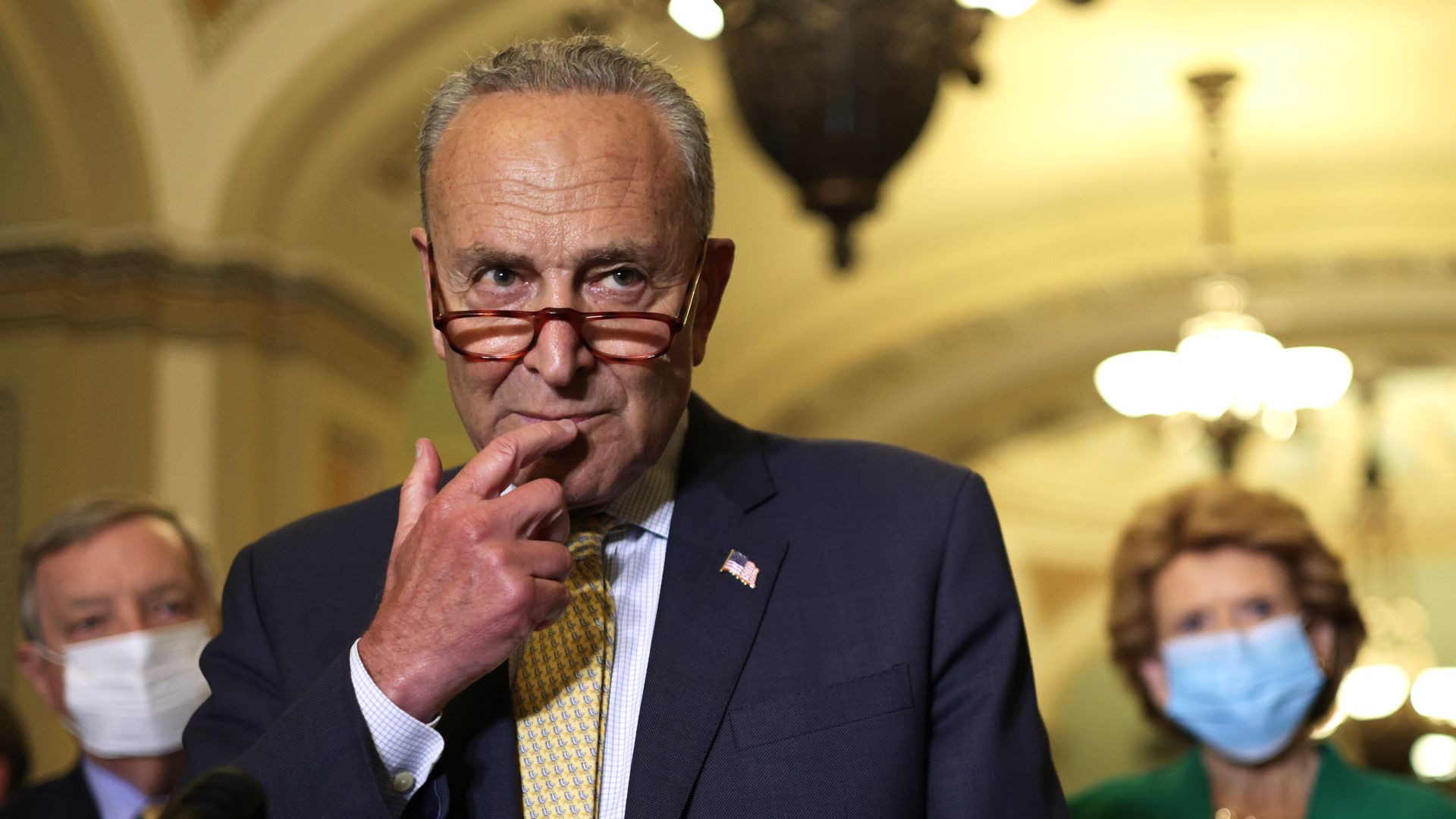 The Senate parliamentarian ruled Sunday that Democrats cannot include pathways to citizenship in the $3.5 trillion budget reconciliation package, per a copy of the ruling obtained by Axios.
Why it matters: It's a blow to Democrats who hoped to provide pathways for millions of undocumented immigrants in the U.S. Using reconciliations would have allowed them to pass politically contentious immigration changes with only 50 votes, as opposed to the usual 60 required.
"Changing the law to clear the way to [legal permanent residence] status is tremendous and enduring policy change that dwarfs its budgetary impact," the parliamentarian wrote in the ruling.
The plan would have provided green cards for Dreamers, Temporary Protected Status holders and undocumented essential workers.
It's the second time since President Biden took office that the parliamentarian has clipped Democratic efforts to push the limits of reconciliation. The first time stopped efforts to raise the minimum wage.
What to watch: Democrats plan to go back to the parliamentarian to see if there are ways to provide other kinds of legal immigration status to the undocumented populations, said Kerri Talbot, deputy director for the Immigration Hub, who has been deeply involved in the efforts.
What they're saying: "We are deeply disappointed in this decision but the fight to provide lawful status for immigrants in budget reconciliation continues," Senate Majority Leader Chuck Schumer (D-N.Y.) said in a statement.
"Senate Democrats have prepared an alternative proposal for the Parliamentarian's consideration in the coming days," said Sens. Dick Durbin (D-Ill.) and Alex Padilla (D-Calif.) in a statement.  
A White House spokesperson told Axios: "The President has made very clear that he supports efforts by Congress to include a pathway to citizenship in the reconciliation package.
"The Parliamentarian's ruling is deeply disappointing but we fully expect our partners in the Senate to come back with alternative immigration-related proposals for the Parliamentarian to consider."
— White House spokesperson
Editor's note: This article has been updated with further comment from the parliamentarian, and remarks by Schumer, Durbin, Padilla and the White House.
Go deeper