Biggest evacuation flight under Taliban rule departs Kabul for Doha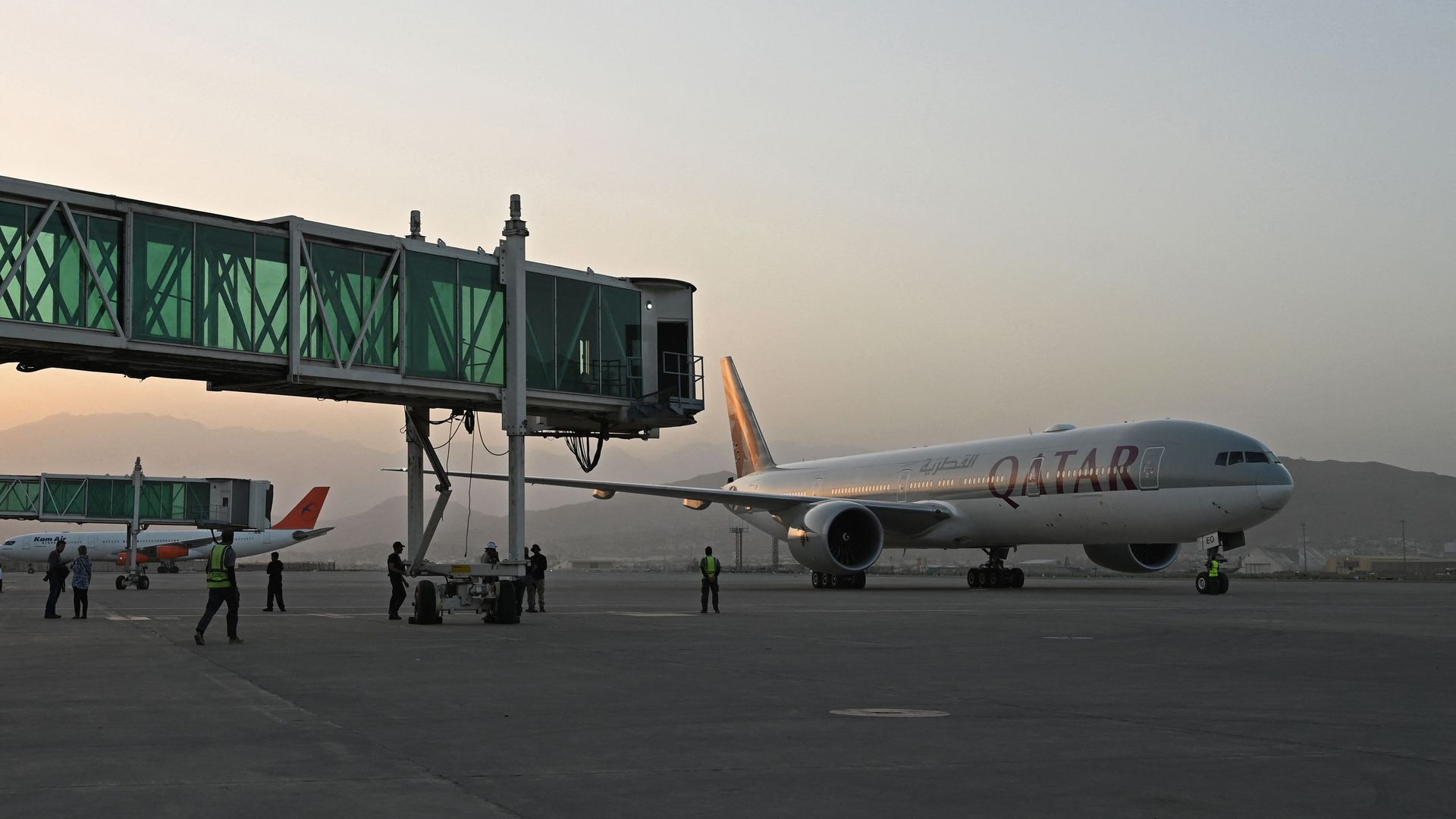 A flight carrying more than 230 passengers, including Afghans, Americans and other international civilians departed from Kabul's airport for Qatar's capital, Doha, Sunday, Qatari official Lolwah Al-Khater announced.
Why it matters: A Qatari official told Reuters 236 passengers were on the plane — making it the biggest evacuation flight since the full U.S. military pullout on Aug. 31. It's the fourth airlift by Qatar Airways from Afghanistan under Taliban rule.
Go deeper: Afghan refugees headed to 46 states
Go deeper