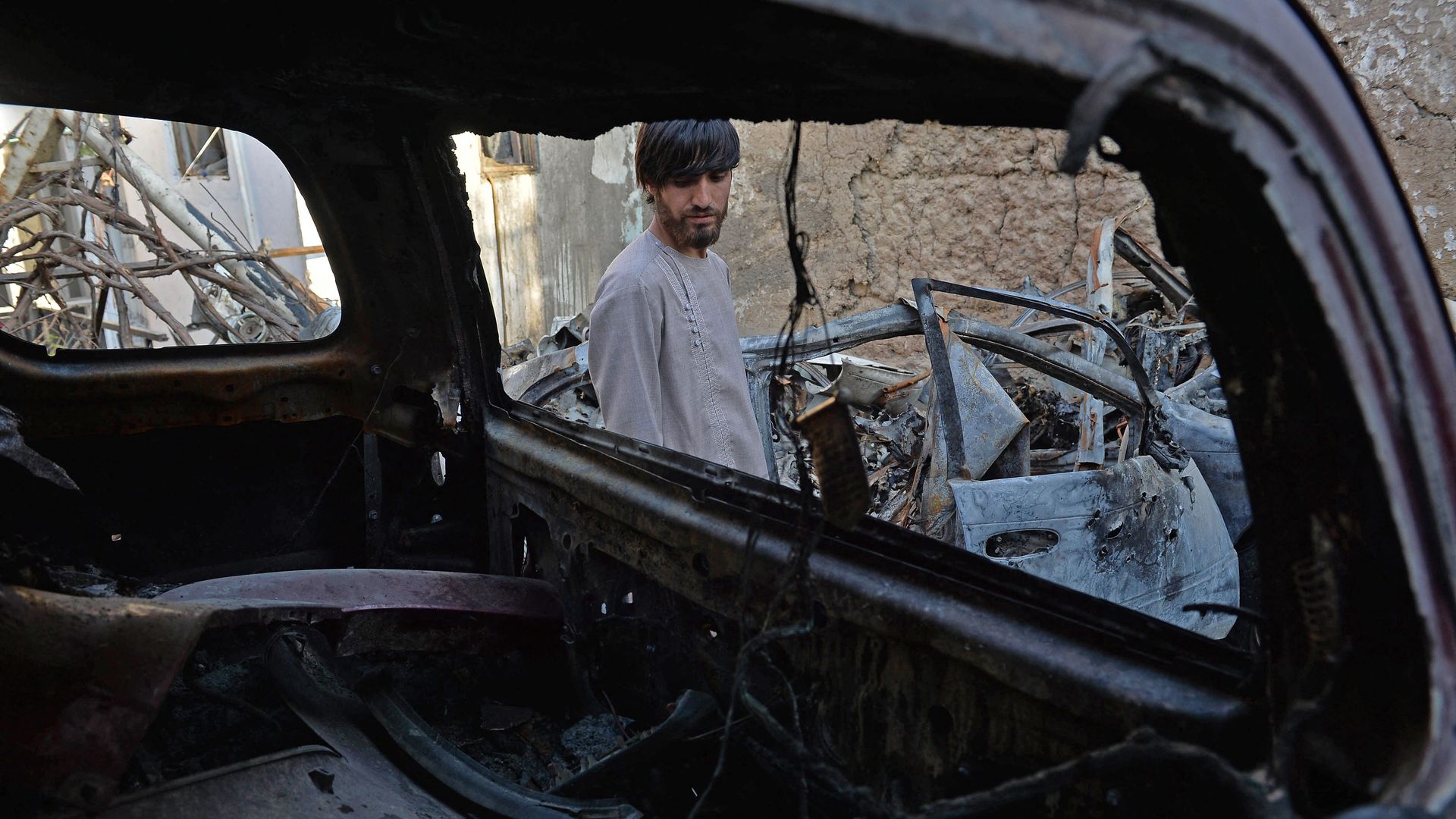 Relatives of 10 Afghans killed by a U.S. drone strike in Kabul last month said Saturday they want to see punishment and compensation over the deaths.
Driving the news: The relatives said it's "good news" that the U.S. had "officially admitted" that "they had attacked innocents" in the Aug. 29 strike that killed Zamarai Ahmadi, an aid worker with a U.S.-based group, and nine family members, but they still need "justice," per AFP.
Context: Gen. Kenneth McKenzie, commander of U.S. Central Command (CENTCOM), on Friday apologized for the deaths, which he said were a "tragic mistake."
What they're saying: Emal Ahmadi, whose 3-year-old daughter, Malika, was among seven children killed in the strike, told AP Saturday that saying sorry was "not enough" and the U.S. should "find the person who did this."
He told Fox News on Saturday evening that he wants the U.S. to "pay compensation."
Other family members said they're struggling for money and wanted "help in leaving Afghanistan and getting resettled in the United States or another safe country," the Washington Post reports.
What to watch: When asked for a response to the family's comments, a CENTCOM spokesperson referred Axios to remarks McKenzie made at his Friday briefing. Specifically, that U.S. officials were "considering ex gratia or reparations for this, and that'd ultimately be a matter for policy, so we're in consultation with the office of the Secretary of Defense to determine a way forward there.
"As you will also understand it's very difficult to reach out on the ground in Afghanistan to actually reach people, but we are very interested in doing that and we'll move on it based on our ability to do that."
— Gen. Kenneth McKenzie
Go deeper