Beto not even best Dem against Abbott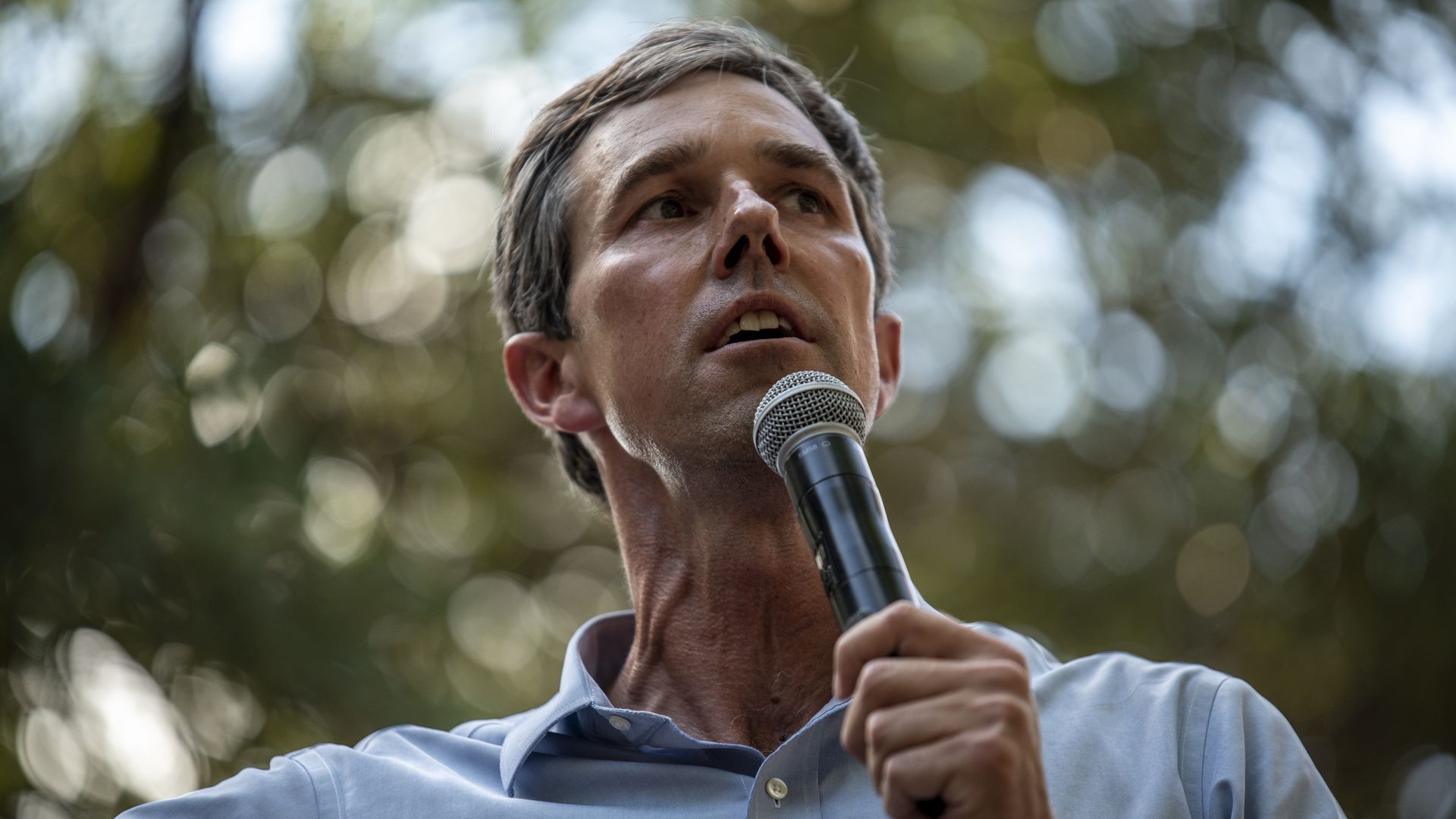 Actor Matthew McConaughey's nine-point lead in a theoretical matchup against Greg Abbott shows just how vulnerable the hard-right Texas governor could be in a general election.
Why it matters: Abbott has won conservative accolades for his abortion, mask and vaccine bans. Axios reported Sunday that former Rep. Beto O'Rourke is preparing to announce a gubernatorial challenge — but a recent poll shows he's not even the most popular Democrat in the state.
Few in Texas Democratic circles believe the Academy Award-winning McConaughey is serious about a potential political run.
That would mean O'Rourke would have a clearer shot to secure his party's nomination.
It also would let him moderate some of his positions while training his focus on Abbott, who still has to fend off a primary challenge from former Rep. Allen West.
By the numbers: The new poll from the Dallas Morning News and University of Texas at Tyler had McConaughey up 44% to 35% over Abbott.
In the same survey, O'Rourke's numbers were far softer. Abbott beat him 42% to 37%.
Abbott's approval rating is 45% positive, 44% negative.
Between the lines: For comparison, President Biden had a 42%-52% approval rating — a full 10 points underwater.
Sen. Ten Cruz (R-Texas), who faced brutal headlines over his trip to Cancun last winter while his state's electric grid was failing, was — barely — in positive territory, at 44%-42%.
But, but, but: Texas Democrats have dreamed big before — like when O'Rourke challenged Cruz in 2018 — only to be disappointed on Election Day. Abbott may be vulnerable, but it's telling that Biden is even less popular.
Go deeper