FTC releases findings on how Big Tech eats little tech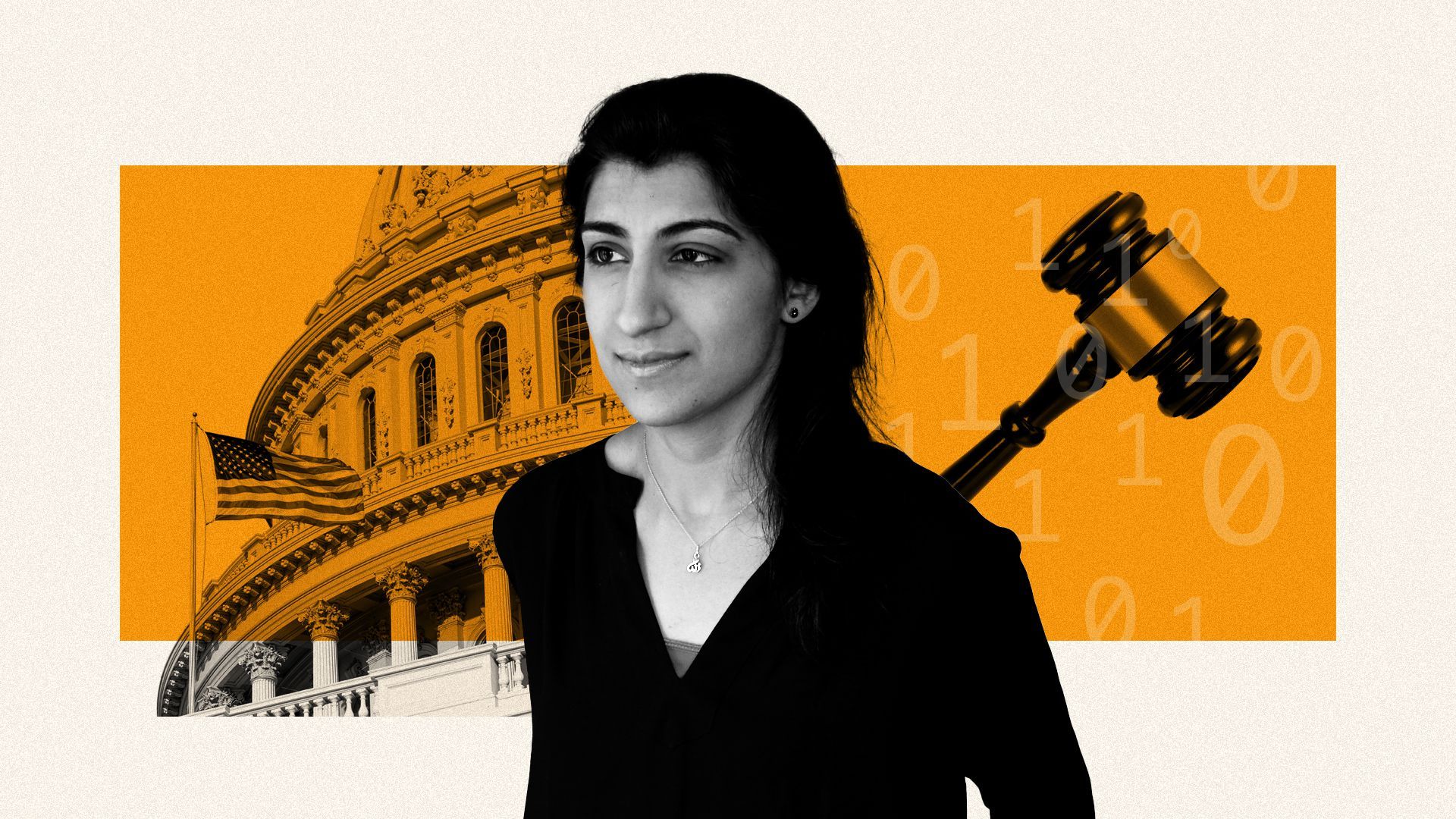 Federal Trade Commission chair Lina Khan signaled changes are on the way in how the agency scrutinizes acquisitions after revealing the results of a study of a decade's worth of Big Tech company deals that weren't reported to the agency.
Why it matters: Tech's business ecosystem is built on giant companies buying up small startups, but the message from the antitrust agency this week could chill mergers and acquisitions in the sector.
What they found: The FTC reviewed 616 transactions valued at $1 million or more between 2010 and 2019 that were not reported to antitrust authorities by Amazon, Apple, Facebook, Google and Microsoft.
94 of the transactions actually exceeded the dollar size threshold that would require companies to report a deal. The deals may have qualified for other regulatory exemptions.
79% of transactions used deferred or contingent compensation to founders and key employees, and nearly 77% involved non-compete clauses.
36% of the transactions involved assuming some amount of debt or liabilities.
What they're saying: In a statement, Khan said the report shows that loopholes may be "unjustifiably enabling deals to fly under the radar."
Matt Stoller, director of research at the American Economic Liberties Project, said the high percentage of non-compete clauses was especially troubling.
"If nothing else, it's a clear anticompetitive intent to just take talent and prevent them from competing with you," Stoller said. "And there is a limited amount of tech talent."
The other side: Nothing in the report indicates that rules were broken or that the deals were anticompetitive, Neil Chilson, a former FTC adviser, pointed out.
"I think the message is pretty clear from the chair: She's suspicious of mergers, no matter what the size, just based on a belief that mergers at any size are suspect and should be reviewed," Chilson, now senior research fellow for Tech and Innovation at Stand Together, told Axios.
"The law certainly is not behind her on that, and I don't think the economics are particularly there either, and nothing in the report supports that assertion."
Go deeper