The Vermont Lake Monsters baseball team's miracle season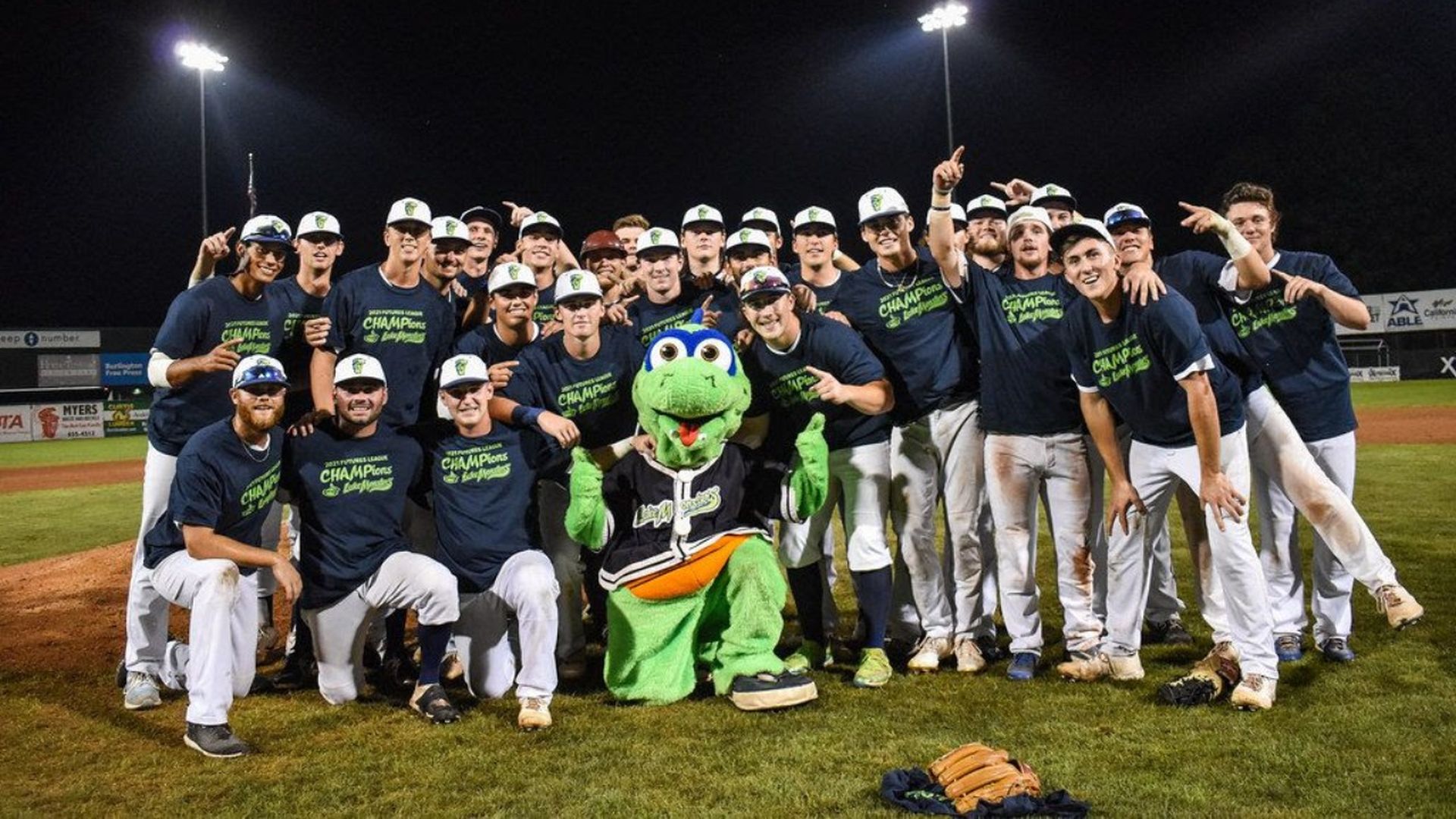 The minor league season wraps up soon, but teams are unlikely to match what the Vermont Lake Monsters pulled off this summer — for both themselves and their baseball-hungry town.
What happened: The Lake Monsters won the championship in their inaugural season in the Futures Collegiate Baseball League, a wood bat college summer league.
Why it matters: They were among the 43 teams to lose affiliate status amid MiLB's contraction last year. Eight months later, they brought a title back to Burlington for the first time since 1996.
The backdrop: The Vermont Expos were founded in 1994, playing Class A short season ball and changing their name to the Lake Monsters after their parent club moved to D.C. in 2005.
In 2011, they switched affiliates from the Nationals to the A's; in 2020, there was no season; and last winter, they lost MLB affiliation and wound up joining the Futures League.
In April, they hired former Georgetown coach Pete Wilk, who scrambled to build a last-minute roster before May's Opening Day, finding kids who hadn't already committed to other teams.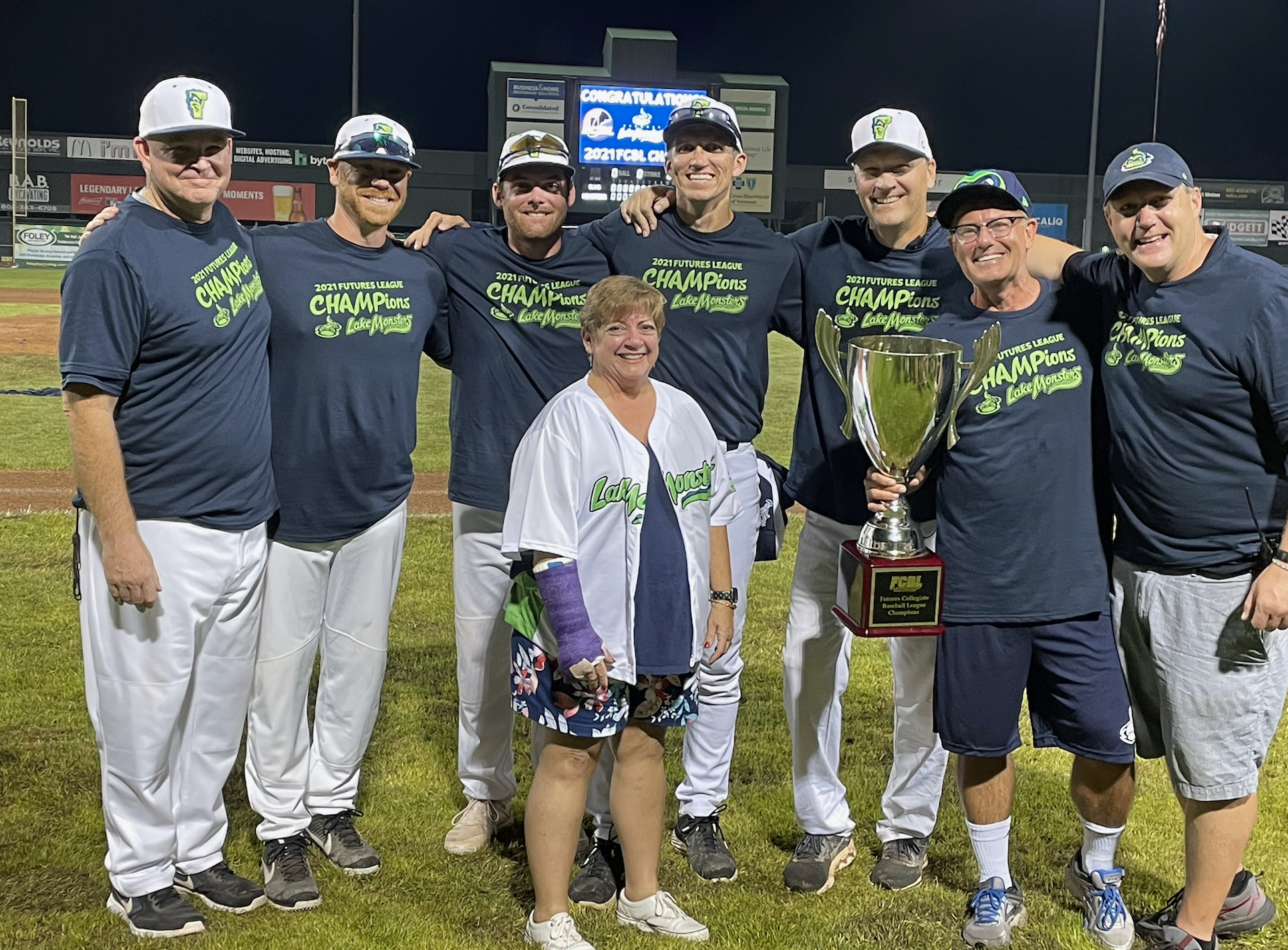 What they're saying: "We certainly weren't getting a starting shortstop from the Pac-12," Wilk told Axios via phone, "but we had guys who wanted to win as a team."
"It meant something to them, and I think we all saw what it meant to the community," Wilk continued.
"I'd go to breakfast and hear, 'Hey, good luck tonight, coach.' The players experienced the same thing. It's hard for me to describe how special this place is."
Between the lines: That unique feeling stems from the dedication of people like Freda Tutt, who has hosted Lake Monsters in her home for 25 years, showing how deeply the team is woven into the fabric of the town.
"We still have relationships with many of the players we've hosted over the years," Tutt tells Axios. "We've been to weddings, we've gone and seen new babies, some still call me on Mother's Day."
"They become interwoven into your life and your kids' lives, too," one host dad said in 2013. "He comes home and plays catch with my son," said another. "That's pretty special."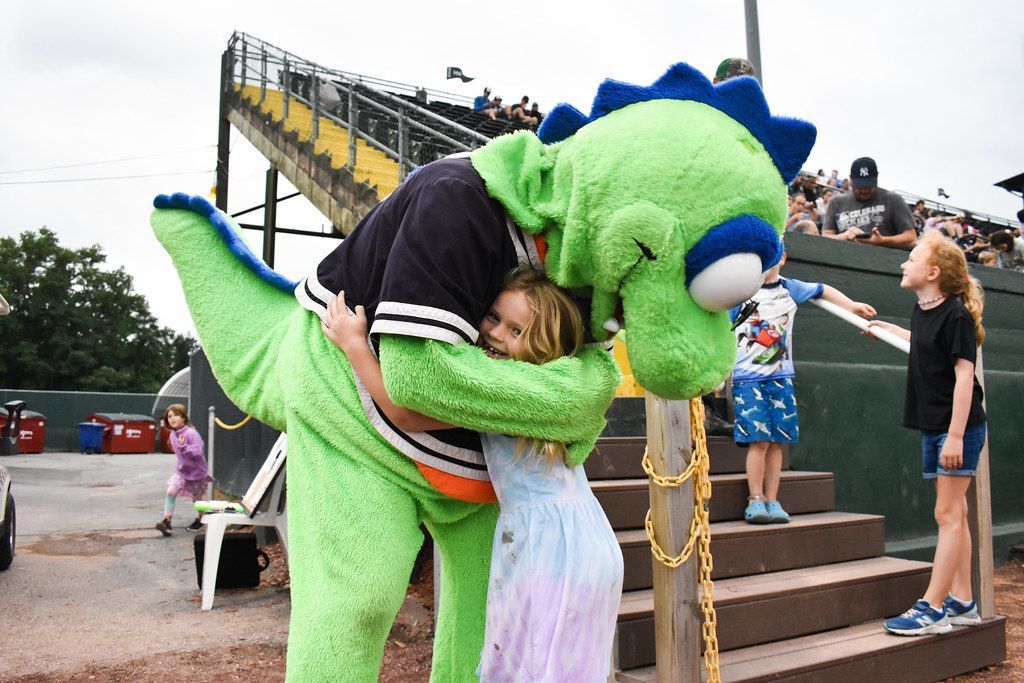 The big picture: When minor league contraction came, many in the community feared losing this "fun, affordable place to take your family," says Tutt. But in the end, the new-look Lake Monsters gave Burlington a season it'll never forget.
Local businesses like the deli near the entrance to Centennial Field that hangs a "Welcome, Lake Monsters fans!" sign stuck by them through a tough 12-18 start.
Fans did the same and were ultimately rewarded with a 30-6 second-half record that propelled the team to the championship.
The bottom line: The Lake Monsters are one of 43 teams whose trajectories changed last year. Perhaps their miracle run can provide hope for the other 42 that a different future doesn't necessarily mean a worse one.
Go deeper