Apple, Google delete Navalny app as Russians go to polls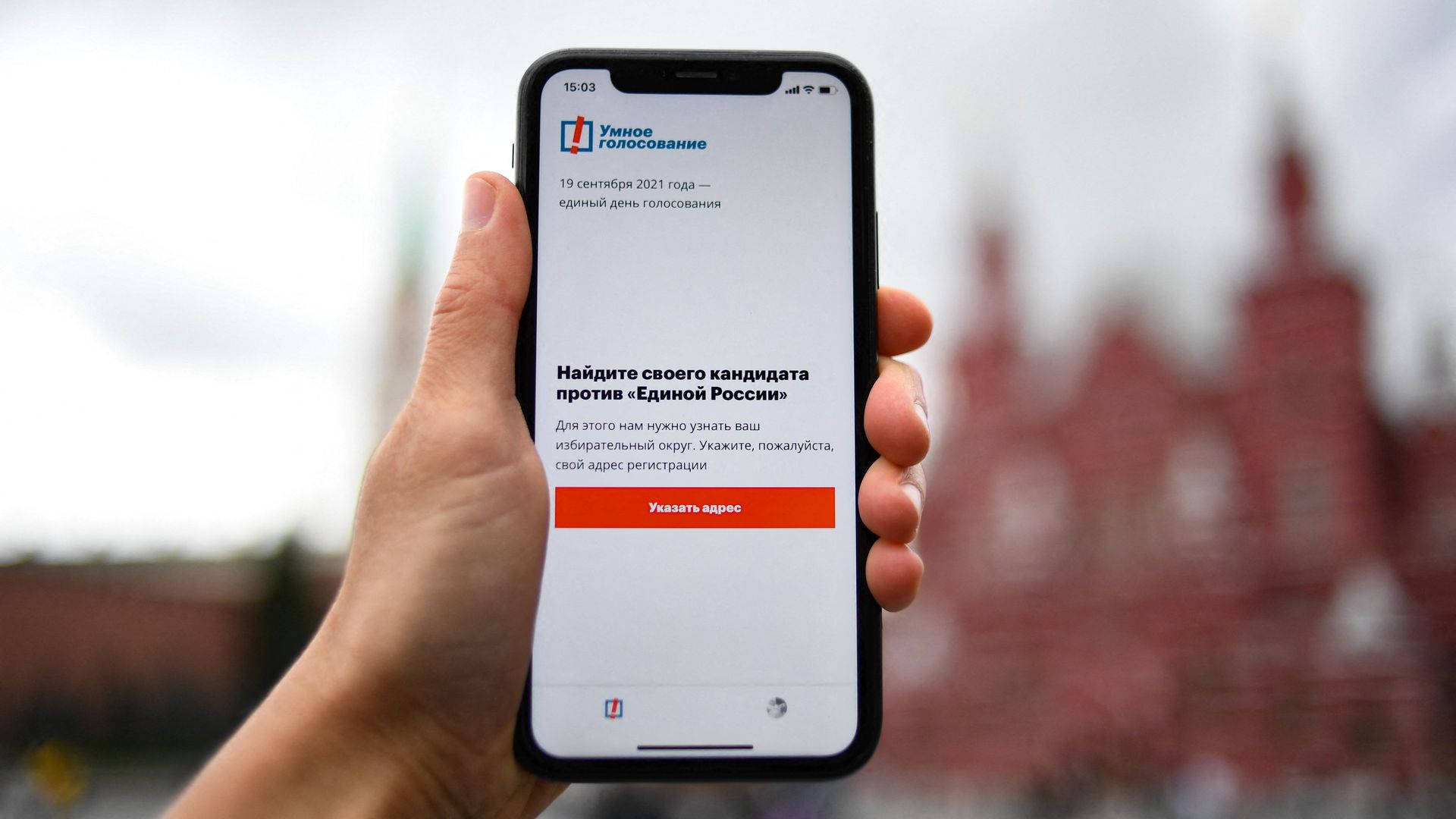 Apple and Google have deleted jailed Kremlin opposition leader Alexei Navalny's tactical voting app from their app stores, per Reuters.
Why it matters: The tech companies removed the opposition-led Smart Voting app on the same day Russians head to the polls to elect a new parliament amid the largest crackdown of Kremlin critics in years.
The app, created by Navalny's allies, was designed to rally support for candidates who are most likely to defeat members of the country's ruling political party, United Russia.
The Russian government previously threatened to fine the tech companies if they did not delete the app, arguing they were interfering with the elections.
What they're saying: "Removing the Navalny app from stores is a shameful act of political censorship," Ivan Zhdanov, a top Navalny aide, said on Twitter. "Russia's authoritarian government and propaganda will be thrilled."
The big picture: Russian activists have used American tech companies, like Twitter, Facebook and YouTube, and Chinese-owned TikTok to organize anti-Kremlin rallies over Russian President Vladimir Putin's grip on power.
Go deeper