Senate offices closing ahead of "Justice for J6" demonstration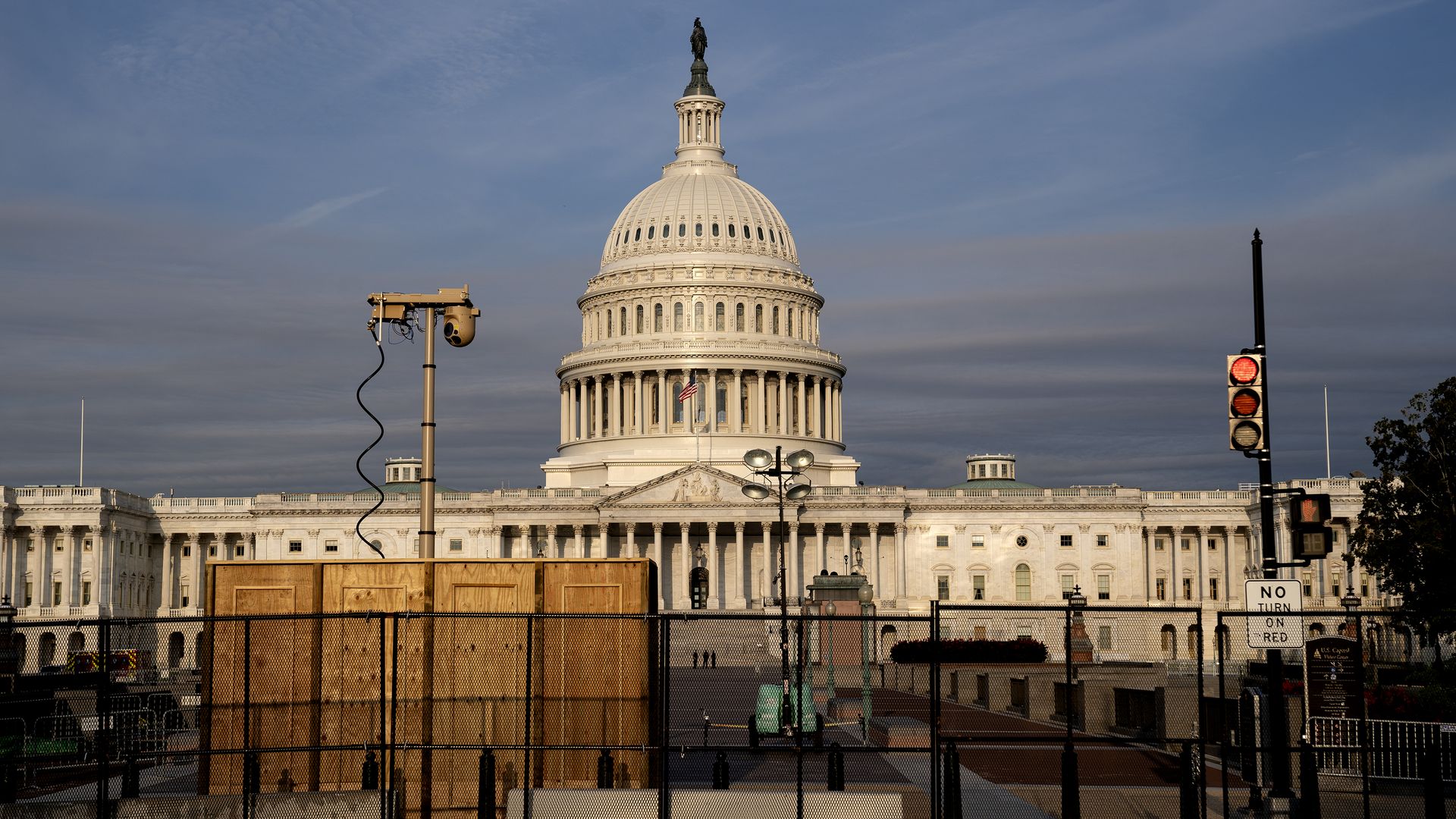 Multiple congressional offices will be closed Friday amid security precautions ahead of Saturday's rally in support of jailed Jan. 6 rioters, aides who have been instructed to work remotely tell Axios.
Why it matters: As the U.S. Capitol faces its first large-scale security test since the deadly attack, House and Senate offices are taking precautionary measures to protect staff as well as lawmakers.
Fencing around the Capitol was re-installed late Wednesday, and is expected to be removed shortly after the rally if conditions allow, U.S. Capitol Police Chief Tom Manger said earlier this week.
What we're hearing: Despite the high-alert status, members of congressional leadership say they're confident in the security preparations and intelligence they've been receiving.
After a briefing by Manger to the "Big 4" leaders on Monday, Senate Majority Leader Chuck Schumer said USCP "seemed very, very well-prepared. Much better prepared than before Jan. 6. I think they're ready for whatever might happen."
Neither the House nor Senate is voting or meeting over the weekend.
Worth noting: The Committee on House Administration has issued guidance to member offices encouraging them to work remotely Friday. House Speaker Nancy Pelosi's staff will be remote.
The intrigue: While no sitting member of Congress was expected to attend the rally, some GOP candidates planned to participate.
Editor's note: This post was updated to include a guidance from the Committee on House Administration.
Go deeper