Pharma still isn't in the clear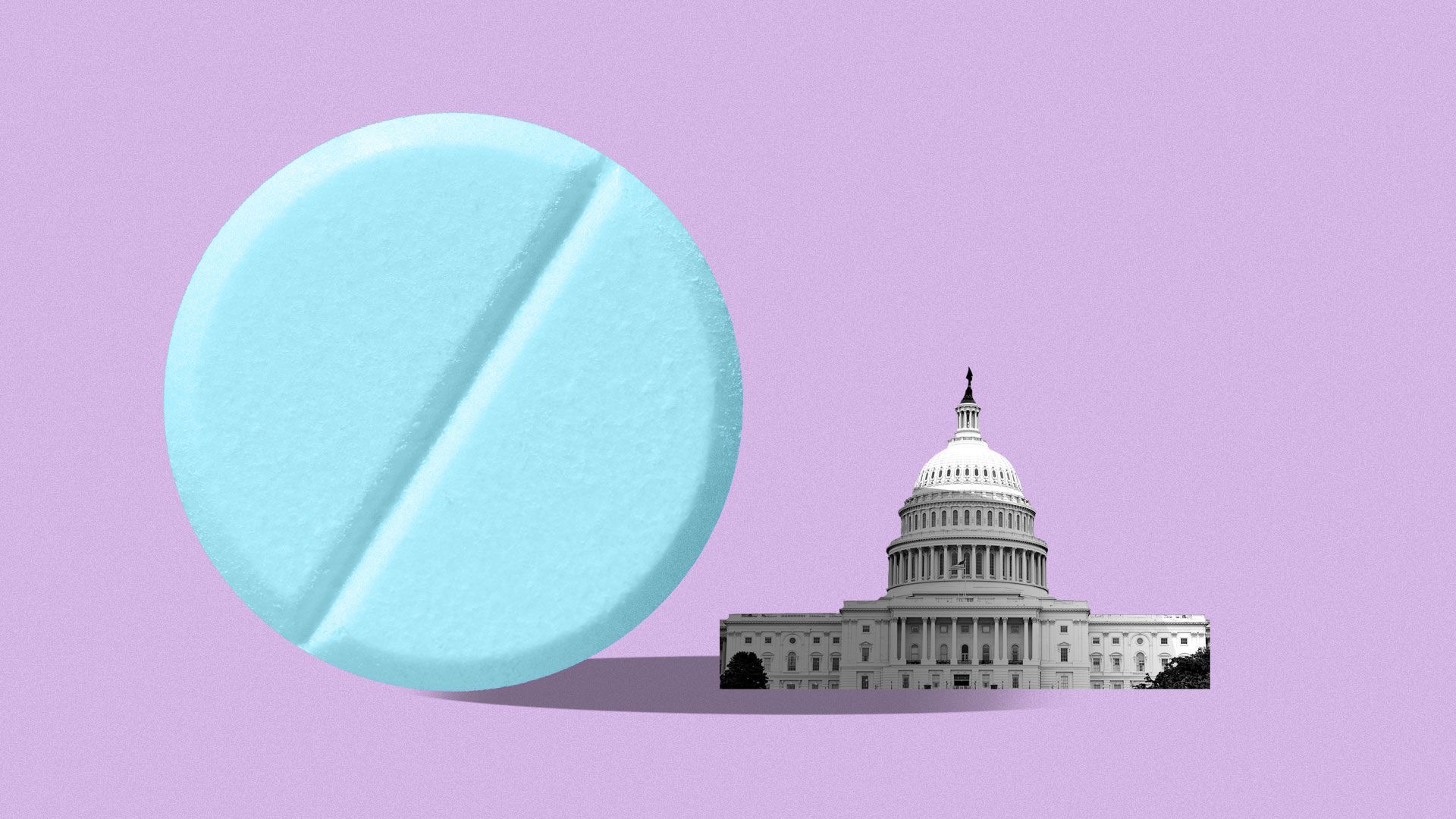 A key congressional committee failed to pass Democrats' signature drug pricing bill yesterday, but that doesn't mean the party's push to lower drug prices is anywhere near over.
Why it matters: Hundreds of billions of dollars are on the line — and Democrats need that money to pay for the rest of their giant legislative agenda.
Driving the news: The House Energy and Commerce Committee yesterday failed to pass legislation that would allow Medicare to negotiate the price of some drugs after three moderates voted against the measure.
The House Ways & Means Committee later passed the same provision. But three Democrats is all it takes to kill the entire reconciliation bill on the House floor, meaning that it's dead on arrival in its current form.
Between the lines: The House version of the bill could never have passed the Senate anyways, and there was always going to have to be a compromise between the two chambers.
But yesterday expedited the watering-down process.
The House bill was projected to free up some $700 billion in federal spending, which could then be used to fund Democrats' other priorities. As that number shrinks, so too will the budget for other popular measures, like expanding Medicare benefits or extending Affordable Care Act subsidy increases.
What they're saying: "Delivering lower drug costs is a top priority of the American people and will remain a cornerstone of the Build Back Better Act as work continues between the House, Senate and White House on the final bill," a spokesperson for House Speaker Nancy Pelosi tweeted after the measure failed in committee.
"I understand that the pharmaceutical industry owns the Republican Party and that no Republican voted for this bill, but there is no excuse for every Democrat not supporting it," Sen. Bernie Sanders wrote in a scathing statement. "The good news is that the full Congress must and will do far better."
What we're watching: Proponents of drug price reform have been in an increasingly intense messaging battle with the pharmaceutical industry for months now over the merits of Medicare negotiations.
The drug industry argues that drastic cuts to drug prices would result in less innovation, but their messaging hasn't historically had much impact on the policy's popularity with the public.
But the argument has clearly made some members of Congress nervous.
"This should be a strong signal to the House leadership that there is broad support for lowering costs for patients without sacrificing access to new cures and treatments," PhRMA said in a statement yesterday.
Go deeper