California Democrats move to overhaul recall rules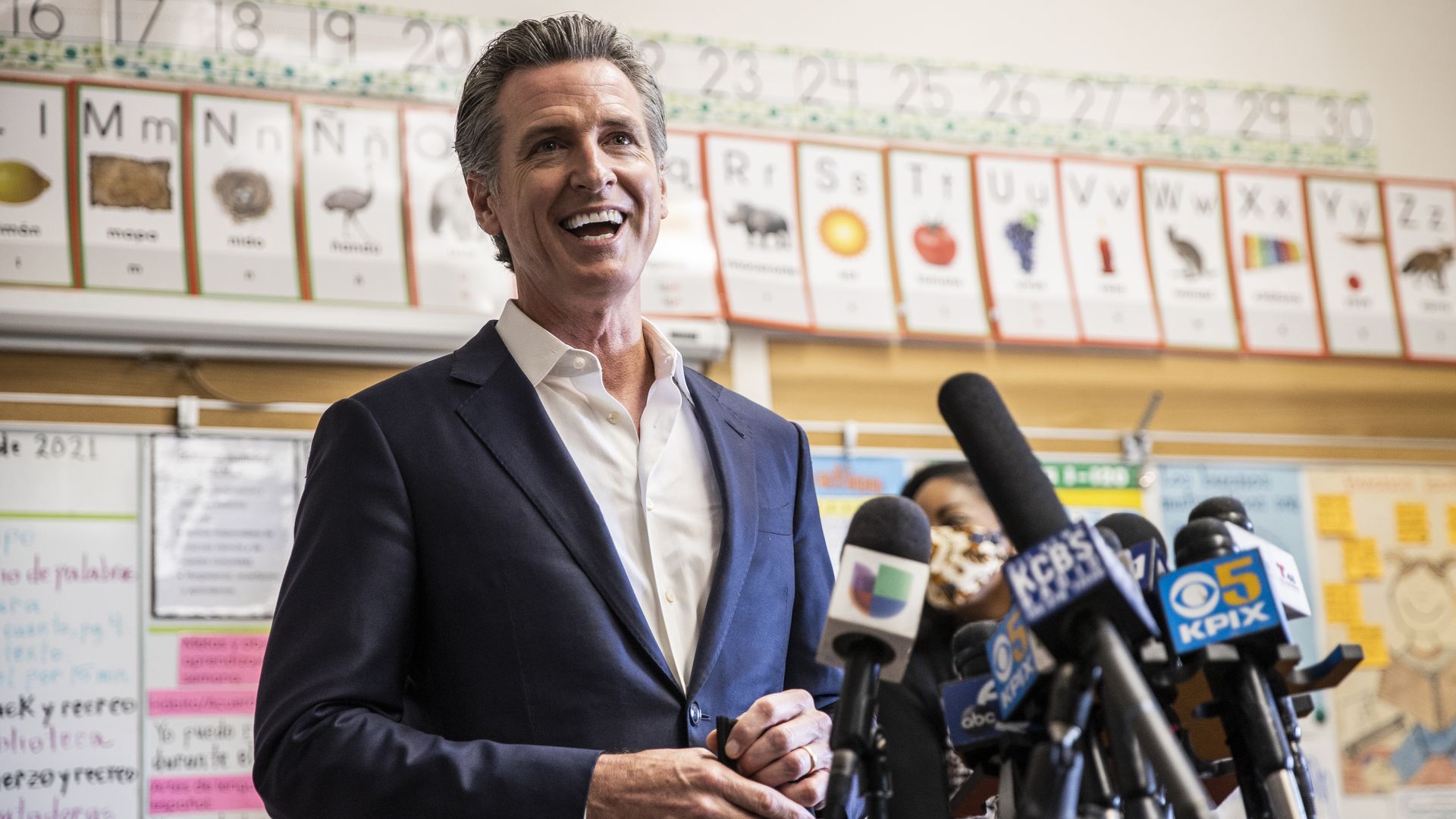 California Democrats announced plans Wednesday to change the state's recall election rules, a day after Gov. Gavin Newsom defeated a Republican-backed effort to remove him.
Why it matters: The Democratic governor received 63.9% of the vote to stave off the challenge. State Democratic Assemblymember Marc Berman, who's helping lead the drive to overhaul the process, said in a statement that "a small minority of voters" shouldn't be able "to initiate a costly recall that wastes $276 million."
The GOP-led campaign reached the current threshold of signatures to hold a recall, after garnering over 1,495,709 verified voters signatures — about 12% of all ballots cast in the last gubernatorial election.
The big picture: Berman said he and Sen. Steve Glazer, chair of the Senate Committee on Elections and Constitutional Amendments, had begun efforts to "reform our undemocratic recall process."
This would involve holding bipartisan hearings in the coming months before making changes that would need the amendment of California's constitution.
The other side: California Republican strategist Mike Madrid criticized the move, arguing that "throwing out a powerful tool to protect democracy for purely partisan aims is misguided and dangerous," per Reuters.
Go deeper