Biden vows to "deal everyone in" as Nobel laureates back economic plan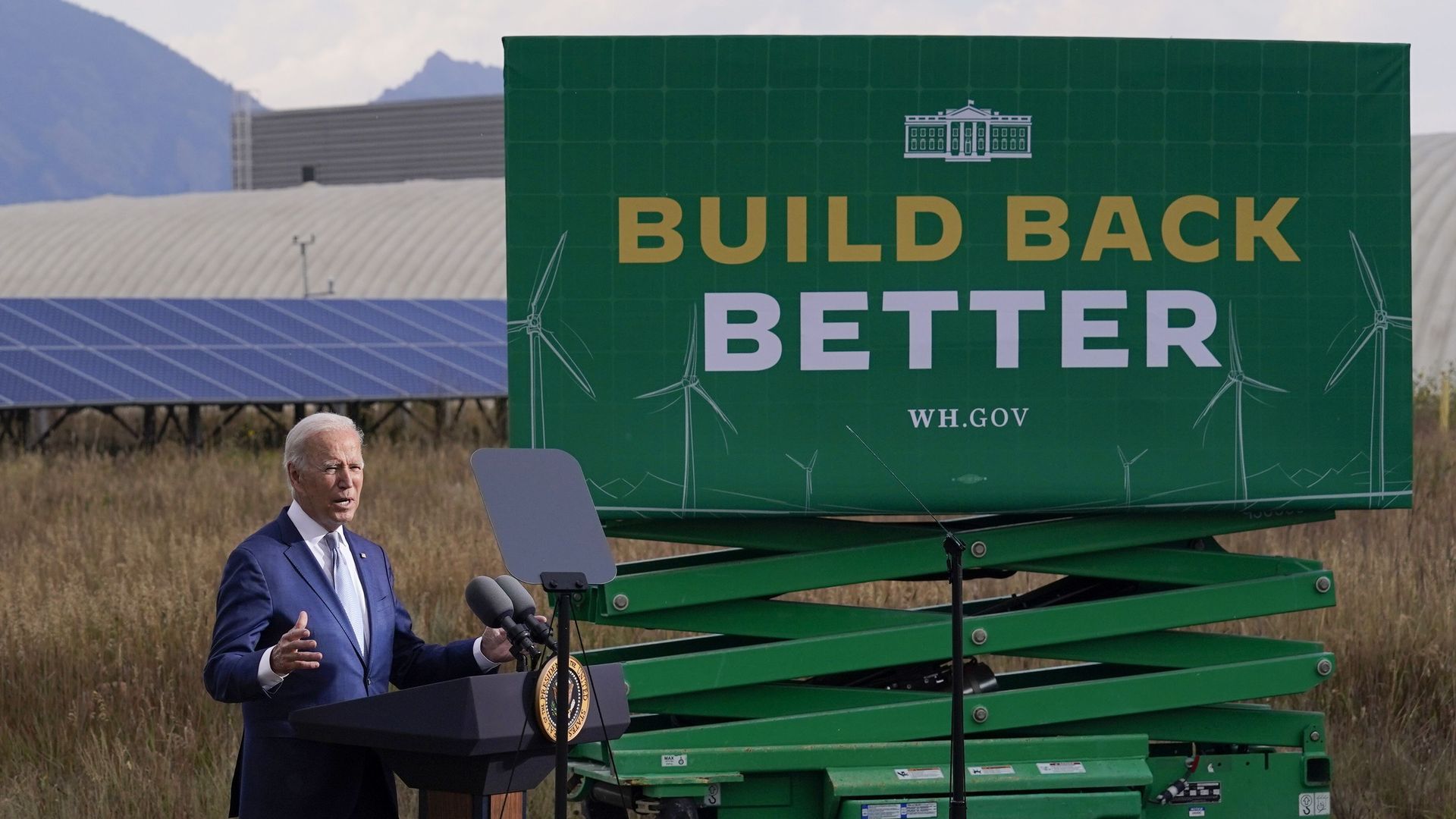 In East Room remarks Thursday afternoon on leveling the economic playing field, President Biden will argue that his Build Back Better plan will "deal everyone in."
What to watch: A White House official tells me that Biden will argue that the nation has reached an inflection point — whether or not to perpetuate an economy where the wealthiest taxpayers and biggest corporations play by a set of rules they've written for themselves.
Biden will argue that we simply can't revert to how things were before the pandemic, the official said.
✉️ First look: 15 winners of the Nobel Prize in economics, including Joseph Stiglitz, write in an open letter that Biden's agenda will reduce long-term inflationary pressure, provide inclusive economic growth and make the tax system more equitable:
"Success in the 21st century will require building upon the bi-partisan infrastructure deal that has passed the Senate."
Go deeper