Judge denies Trump's request to delay defamation suit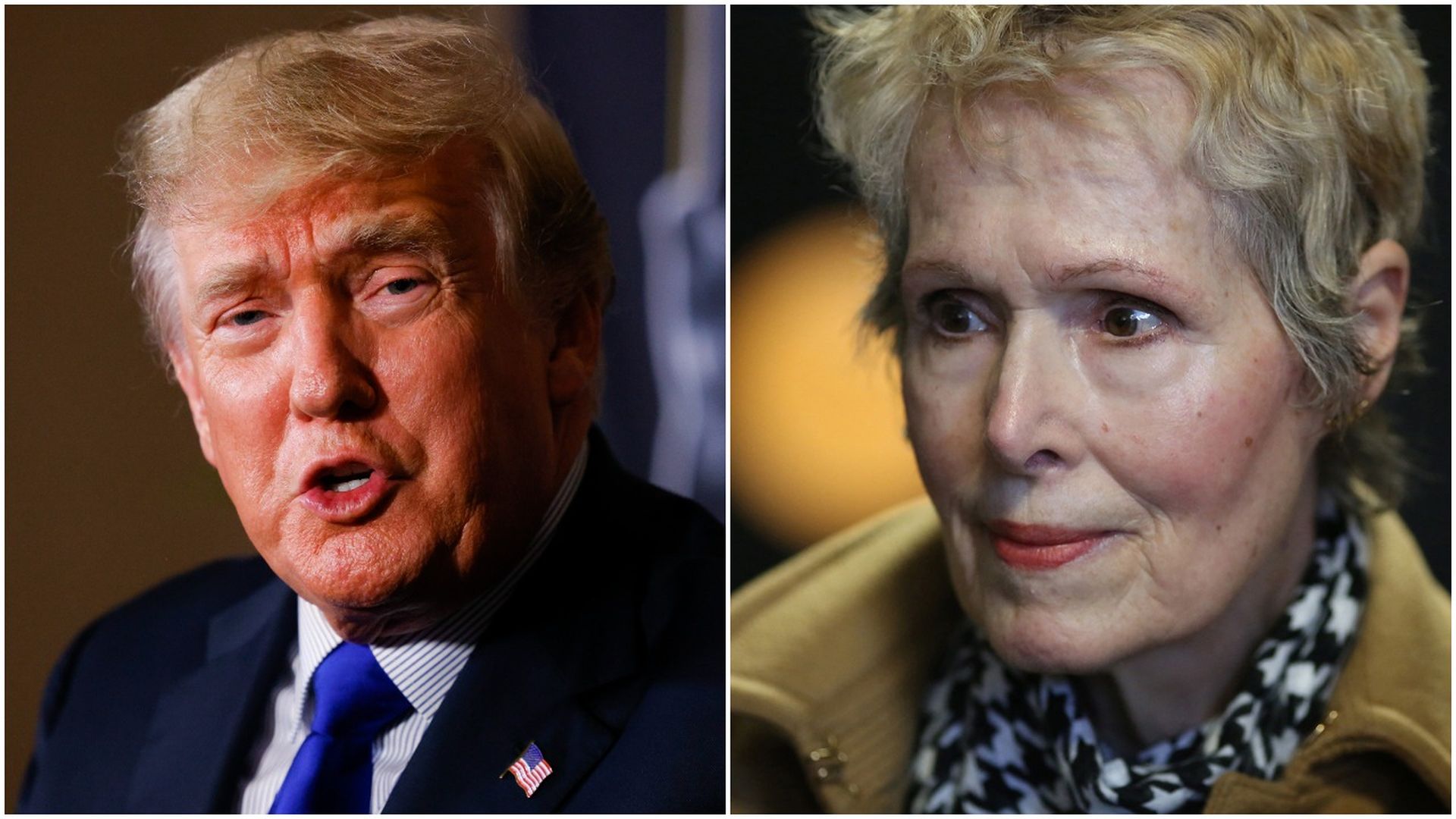 A defamation suit accusing former President Trump of rape will move forward as planned, a federal judge said Wednesday.
Why it matters: E. Jean Carroll sued Trump for defamation after he branded her a liar for publicly alleging that he raped her in the mid-1990s. Trump's legal team had requested that the judge delay the suit while an appeals court determines whether the United States can be substituted as the defendant in the case.
The Justice Department argues that Trump cannot be held personally liable for "crude and disrespectful" comments about Carroll since he was president at the time.
U.S. District Court Judge Lewis Kaplan did not explain the reasoning behind his decision.
What they're saying: In response to the decision, Carroll tweeted that she is "counting the very moments till November when [her lawyers] deliver BLISTERING oral arguments against Trump and his DOJ law firm!"
The DOJ did not immediately respond to a request for comment.
What to watch: The 2nd U.S. Circuit Court of Appeals will hear arguments in November on whether the United States can replace Trump as the defendant in the lawsuit.
Go deeper