Judge agrees to consider temporarily blocking Texas abortion ban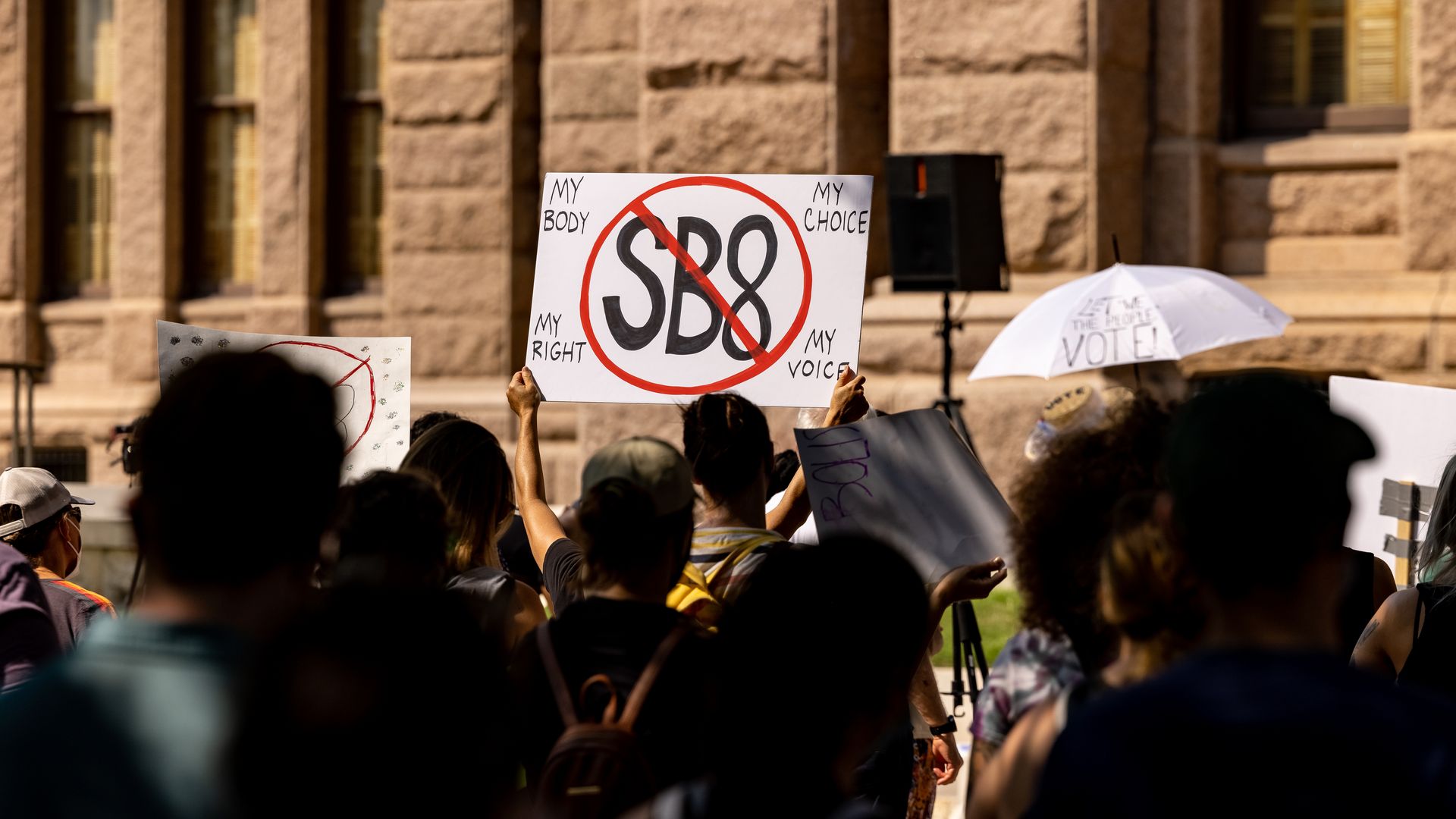 A federal judge will hold a hearing on Oct. 1 to consider temporarily blocking enforcement of Texas' restrictive abortion ban after an emergency request from the Biden administration.
Why it matters: The hearing comes after the Department of Justice filed a lawsuit last week against Texas over the new law, which bans nearly all abortions and awards at least $10,000 to anyone who successfully sues a person that helps a pregnant person access an abortion after six weeks.
The DOJ argued in its emergency request that the law was passed "to prevent women from exercising their constitutional rights."
"This relief is necessary to protect the constitutional rights of women in Texas and the sovereign interest of the United States," the statement noted.
The big picture: Legal battles have been playing out across the state since the law took effect.
A Texas state judge issued an injunction on Monday blocking anti-abortion group Texas Right for Life from enforcing the state's new law against Planned Parenthood in Texas.
President Biden said the law "blatantly violates" the constitutional right established by the Supreme Court's 1973 decision on Roe v. Wade.
"My administration is deeply committed to the constitutional right established in Roe v. Wade nearly five decades ago and will protect and defend that right," he said.
Go deeper