Updated Sep 15, 2021 -

World
Seoul: North Korea fired 2 ballistic missiles off its east coast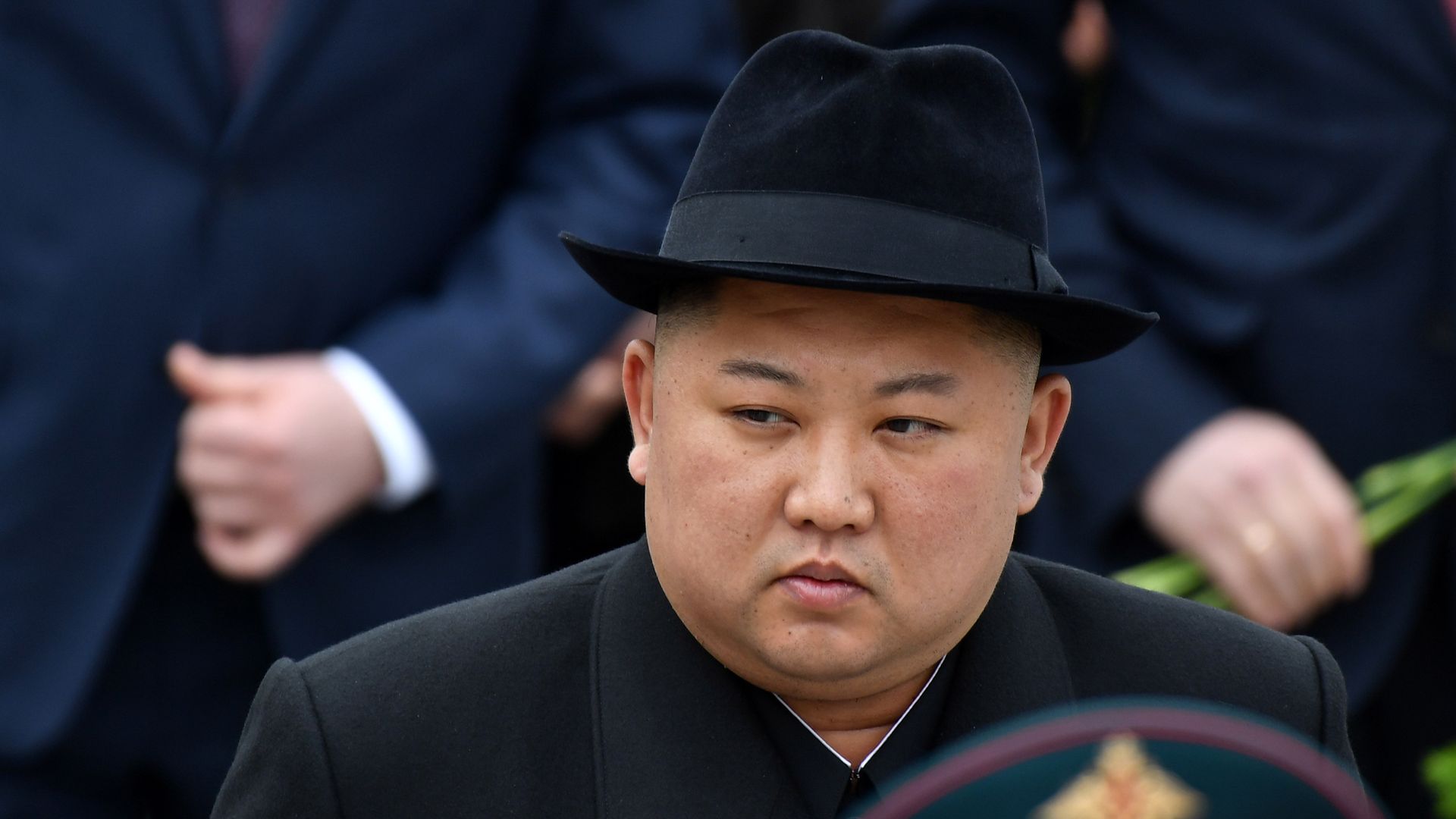 North Korea fired "two ballistic missiles" into the sea from off its east coast on Wednesday, South Korea's military said, per Yonhap news agency.
Why it matters: The launch further escalates tensions in the region, two days after Pyongyang claimed to have fired new long-range cruise missiles that it described as "a strategic weapon of great significance."
What's happening: The offices of Japan's Prime Minister Yoshihide Suga and South Korea's President Moon Jae-in said they were convening sessions of their national security councils to discuss Pyongyang's actions.
South Korea's Joint Chiefs of Staff said in its statement that it had raised its level of surveillance following the launch and was analyzing additional details in partnership with the U.S., as its military "maintains a full readiness posture in close cooperation with the U.S."
The U.S. military's Indo-Pacific Command said in a statement that it's "aware of the missile launch and are consulting closely with our allies."
South Korea also said Wednesday that it successfully tested a submarine-launched ballistic missile within hours of North Korea's launch, AP reported.
The big picture: North Korea appears to be stepping up its missiles program as nuclear disarmament negotiations with the U.S. that broke down in 2019 continue to stall.
The UN's International Atomic Energy Agency noted last month that North Korea appeared to have resumed operations at a key nuclear reactor that's believed to produce fuel for nuclear weapons.
What to watch: Sung Kim, the U.S. envoy for North Korea, said Tuesday that the U.S. had "no hostile intent toward Pyongyang and hopes it responds positively to offers for talks" on its weapons programs, Reuters notes.
The envoy was scheduled to meet with his Japanese counterpart for talks on Wednesday.
The foreign ministers of South Korea and China were meeting in Seoul on Wednesday following North Korea announcing that it had launched cruise missiles over the weekend, per Reuters.
Editor's note: This article has been updated with new details throughout.
Go deeper