EU pledges 200 million vaccine doses to Africa, low-income nations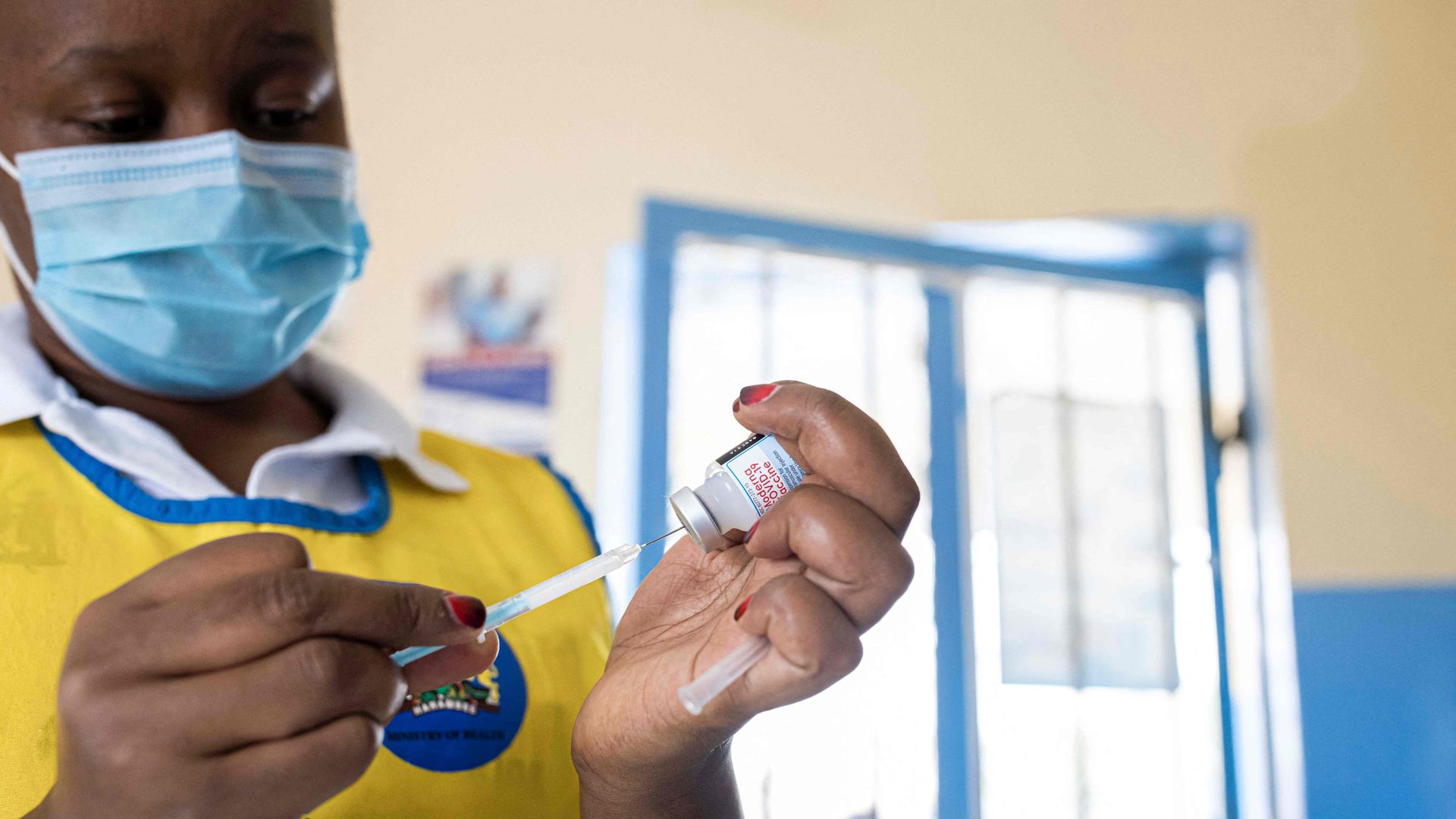 European Commission President Ursula von der Leyen said Wednesday that the bloc would donate an additional 200 million coronavirus vaccine doses to Africa and low-income nations, AP reports.
Why it matters: The new donation, slated to be delivered by the middle of next year, comes as confirmed cases of the coronavirus have reached 225 million globally.
African health officials have said they need nearly 800 million doses to inoculate at least 60% of the continent's population, per AP.
The EU had previously pledged 250 million doses earlier this year.
What they're saying: "Our first and most urgent priority is to speed up global vaccination," von der Leyen said in a State of the European Union speech Wednesday.
"With less than 1% of global doses administered to lower-income countries, the scale of injustice and the level of urgency is obvious," she added.
"Let's do everything possible to ensure that this does not turn into a pandemic of the unvaccinated."
The big picture: The World Health Organization has become increasingly critical of wealthy nations that are developing plans to administer booster shots this year, arguing that the doses should be used to vaccinate people in poorer countries.
Go deeper: WHO warns Africa's COVID vaccine supply will drop by 25%
Go deeper