Biden plots private help for refugee crisis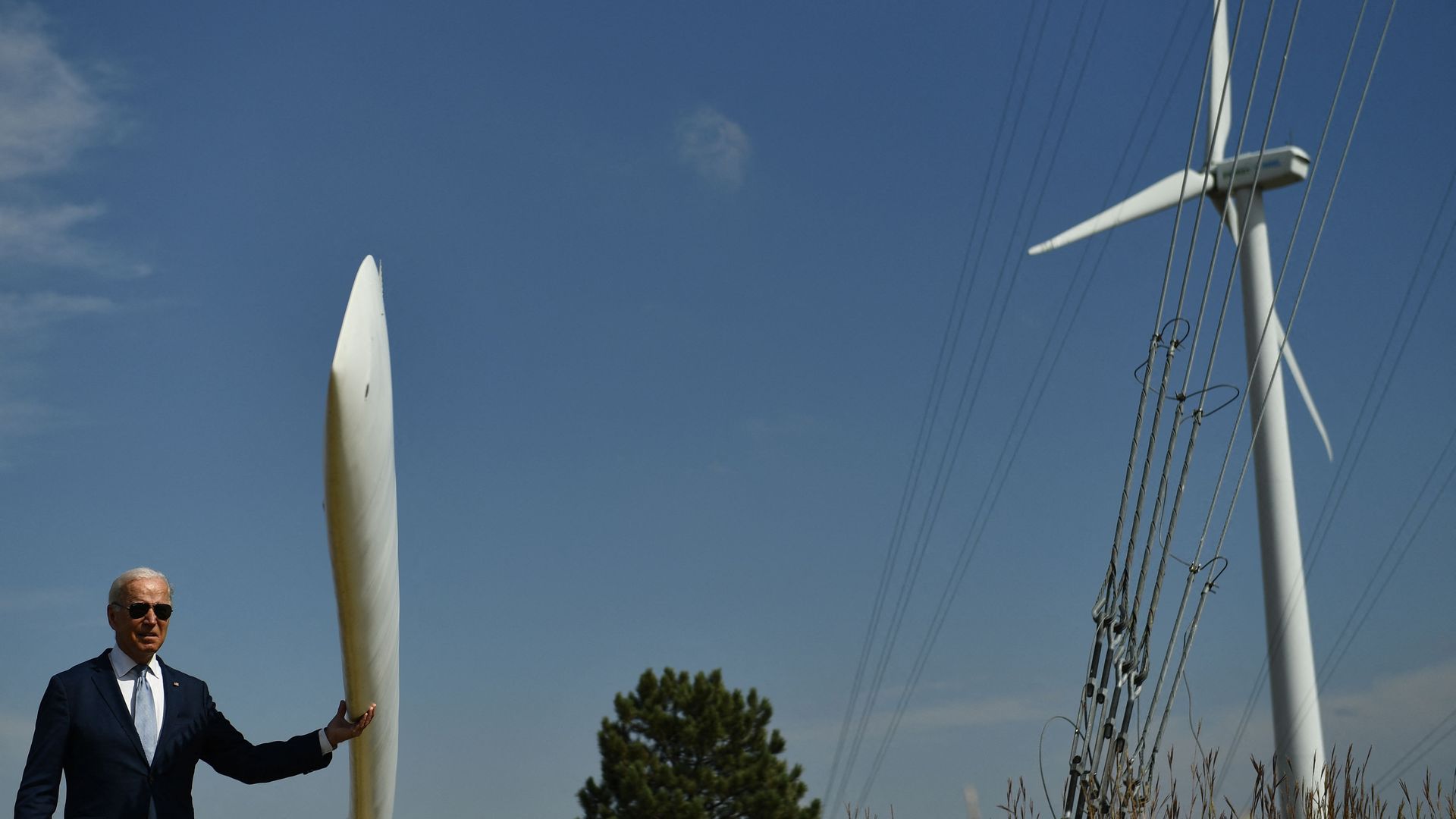 The Biden administration plans to unveil a private refugee sponsorship program next year, allowing private organizations and groups to financially support refugees — including Afghans.
Why it matters: U.S. companies and individuals have already expressed an eagerness to donate, volunteer and help rescue vulnerable Afghans. The administration's new plan will build on that, creating a whole new way for Americans to help address a burgeoning refugee crisis, Axios has learned.
A similar effort, Welcome.us, launched Tuesday, backed by Presidents Obama, Bush and Clinton.
Between the lines: Currently, nine U.S. refugee agencies work with the federal government and United Nations High Commissioner for Refugees to provide care for people resettled in the country.
The plan being put together by the State Department would allow private companies, advocacy groups and local communities to directly support — and even bring in — refugees, according to conversations with multiple advocates familiar with it.
It would also allow groups — rather than just those agencies — to provide support to Afghans "paroled" in the U.S.
In February, President Biden signed an executive order calling for innovation in the refugee process, including "effectively employing technology and capitalizing on community and private sponsorship of refugees."
The State Department declined to comment.
What to watch: The program would mirror Canada's private refugee resettlement system — which is extremely popular.
Canada set a goal of 22,500 refugees to be resettled through private sponsorship in 2021 — 1.8 times as many as the target for government-assisted refugees.
The country has a webpage for groups of five or more Canadians or private organizations who want to sponsor already approved refugees or refugees that groups have located on their own.
Advocates told Axios they see the Welcome.us initiative — which creates a central hub for Americans to donate to or volunteer with refugee agencies — as an on-ramp for future private refugee sponsors.
The policy details are still being worked out by the State Department, including how many people are required to sponsor a refugee and how much private resettlement could happen without oversight from refugee agencies.
Senior government officials noted during a Tuesday call with reporters that companies, philanthropies, universities, veterans groups and other private organizations have expressed interest in funding, sponsoring and otherwise supporting Afghans.
One official added they would have more details on their involvement in the Welcome.us initiative "in the coming days."
The exact timing also is unclear, especially given the current, national attention on the plight of Afghans.
"The passion around this group in the United States is extraordinary," Gregory Maniatis, director of Open Society Foundations' International Migration Initiative, told Axios. "There is an enormous pent-up demand to be involved in the process of welcoming."
Maniatis underscored how private sponsorship could allow specialized organizations to help certain groups of vulnerable people — such as veterans groups sponsoring allies they worked with in Afghanistan.
What they're saying: Many refugee agencies are supportive of the idea of private sponsorship, but some are hesitant.
They want the federal government to first focus on providing needed resources to the agencies already helping refugees, sources said.
"We support private sponsorship done thoughtfully. It's one thing to adopt a highway; it's a whole other to adopt a family," Krish O'Mara Vignarajah, CEO of Lutheran Immigration and Refugee Service, told Axios.
Go deeper