Flights transferring U.S.-bound Afghans halt following measles cases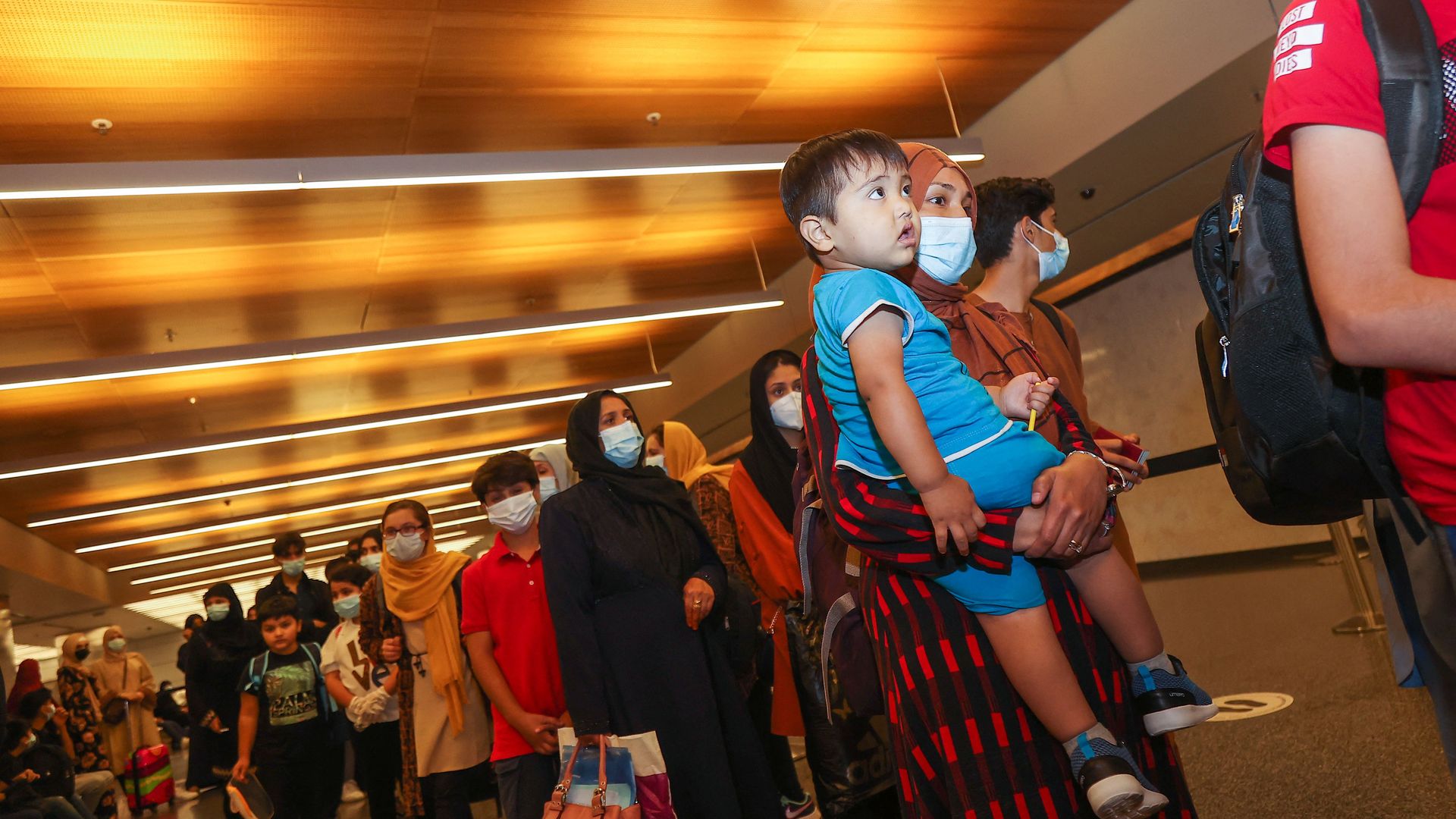 U.S.-bound flights carrying Afghans will remain grounded for another week after four cases of measles were diagnosed among recent arrivals.
Why it matters: The process of evacuating and resettling Afghans following the U.S. withdrawal from the country is hitting another roadblock.
Flights were initially halted on Friday. The White House said that further transfer flights will be delayed until at least Monday.
Meanwhile, health officials are exploring the option of administering vaccines, including measles, mumps and rubella, at overseas bases where thousands of evacuees are currently awaiting transfer, principal deputy press secretary Karine Jean-Pierre told reporters on Monday.
Details: A host of vaccinations are required for those arriving as part of Operation Allies Welcome, which is slated to admit up to 65,000 Afghan citizens to the U.S.
The pause came at the request of the CDC, Jean-Pierre said.
The Afghans who are diagnosed with measles are being quarantined, meanwhile, the CDC is conducting contact tracing, Press Secretary Jen Psaki said Friday.
Background: Measles is a highly contagious virus that has been spreading more rapidly in recent years, per Axios' Sam Baker.
Though measles was declared eradicated in the U.S. in 2000, inoculation rates against the virus have declined in recent years, leading to new outbreaks.
The number of measles deaths worldwide has steadily increased, with over 200,000 deaths in 2019, a 60% increase from 2000, per Baker.
Editor's note: The job title of Karine Jean-Pierre was corrected to show she is the principal deputy press secretary (not press secretary).
Go deeper