Privacy advocate will be new Big Tech threat at FTC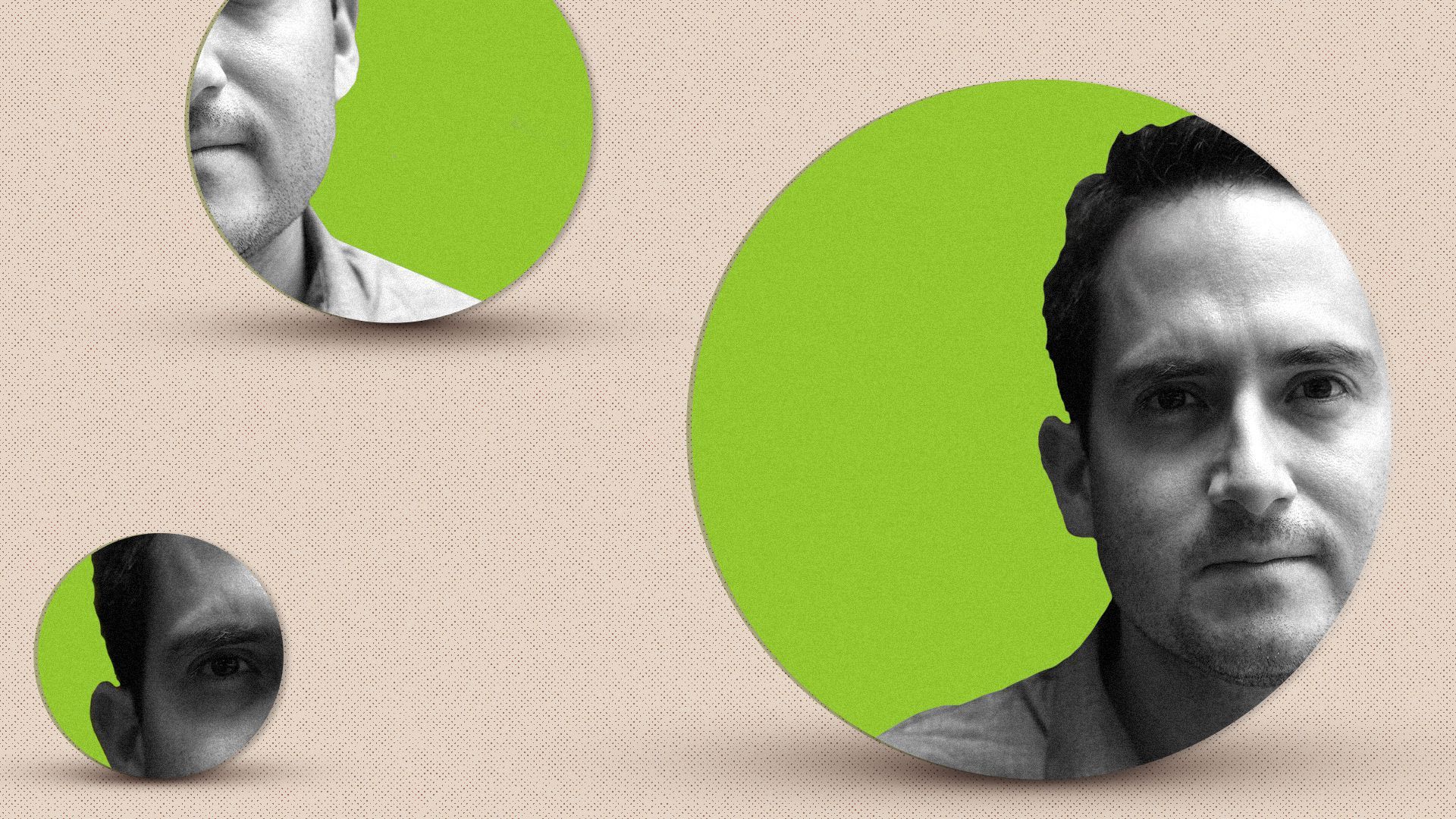 The Biden administration sent another warning to Big Tech on Monday in nominating longtime privacy advocate Alvaro Bedoya to the Federal Trade Commission.
Why it matters: Bedoya's expertise on data collection and surveillance, combined with Biden's pick to lead the FTC, tech antitrust legal scholar Lina Khan, signals aggressive action from both the consumer protection and antitrust arms of the agency.
Driving the news: As Axios first reported, Bedoya was tapped to fill the third Democratic seat on the five-member commission, expected to be vacated by commissioner Rohit Chopra, who's been nominated by Biden to lead the Consumer Financial Protection Bureau.
Bedoya, a naturalized U.S. citizen born in Peru, is the founding director of the Center on Privacy & Technology at Georgetown Law School, a think tank focused on privacy and surveillance policy.
He has worked on facial recognition and algorithmic bias, including a 2016 report that found that 1 in 2 American adults is in a law enforcement facial recognition system.
Bedoya was an aide to former Sen. Al Franken (D-Minn.) and chief counsel of the Senate Judiciary privacy subcommittee.
Flashback: Franken was the first chair of the Subcommittee on Privacy, Technology and the Law, which as early as 2011 began looking into concerns about the use of mobile location data.
"Ten years ago when this was not as salient of a political issue, Alvaro was already paying attention to user privacy, and he has been consistently digging in on that since then," said Charlotte Slaiman, who worked with Bedoya in Franken's office and is now competition policy director at Public Knowledge.
"I expect him to aggressively scrutinize Big Tech and other companies that are exploiting people's data."
Yes, but: During his time on the Hill, Bedoya maintained an open channel with tech companies, and even during disagreements, it was never "vitriolic," said Adam Kovacevich, the CEO of tech industry group Chamber of Progress and a former leader of Google's U.S. policy strategy and external affairs team.
"He is someone that recognizes that in making progress, it can be easier if you invite industry in to chat, rather than shouting at them from the sidewalk," Kovacevich said. "I think that's genuine. My hope is that he brings that same approach to the FTC."
What they're saying: Bedoya's nomination was cheered by civil rights and anti-monopoly groups.
"Alvaro has been a firm advocate for accountability in the deployment of algorithmic systems," Algorithmic Justice League founder Joy Buolamwini said.
"I expect he will steer the FTC towards establishing redlines and guidelines for a range of facial recognition technologies that continue to display performance disparities on the basis of skin type, race, gender, age and ability."
The big picture: The Biden administration has encouraged the FTC to step up its work on privacy by creating rules in the areas of unfair data collection and "surveillance practices that may damage competition, consumer autonomy, and consumer privacy" as part of an economy-wide executive order on competition.
"Our expectation is that his expertise will really complement the antitrust work, and the FTC will continue to adopt what we see as not just an aggressive but a transformational agenda," said Sarah Miller, executive director of the anti-monopoly group American Economic Liberties Project. 
Meanwhile, House Democrats last week proposed giving the FTC an extra $1 billion to create a new privacy and data security bureau as part of their wide-ranging $3.5 trillion spending package.
What's next: Bedoya will have to be confirmed by the Senate, which also must vote on Chopra's nomination to lead the CFPB.
Go deeper