Exclusive: New partnership to seek federal action on entrepreneurial equity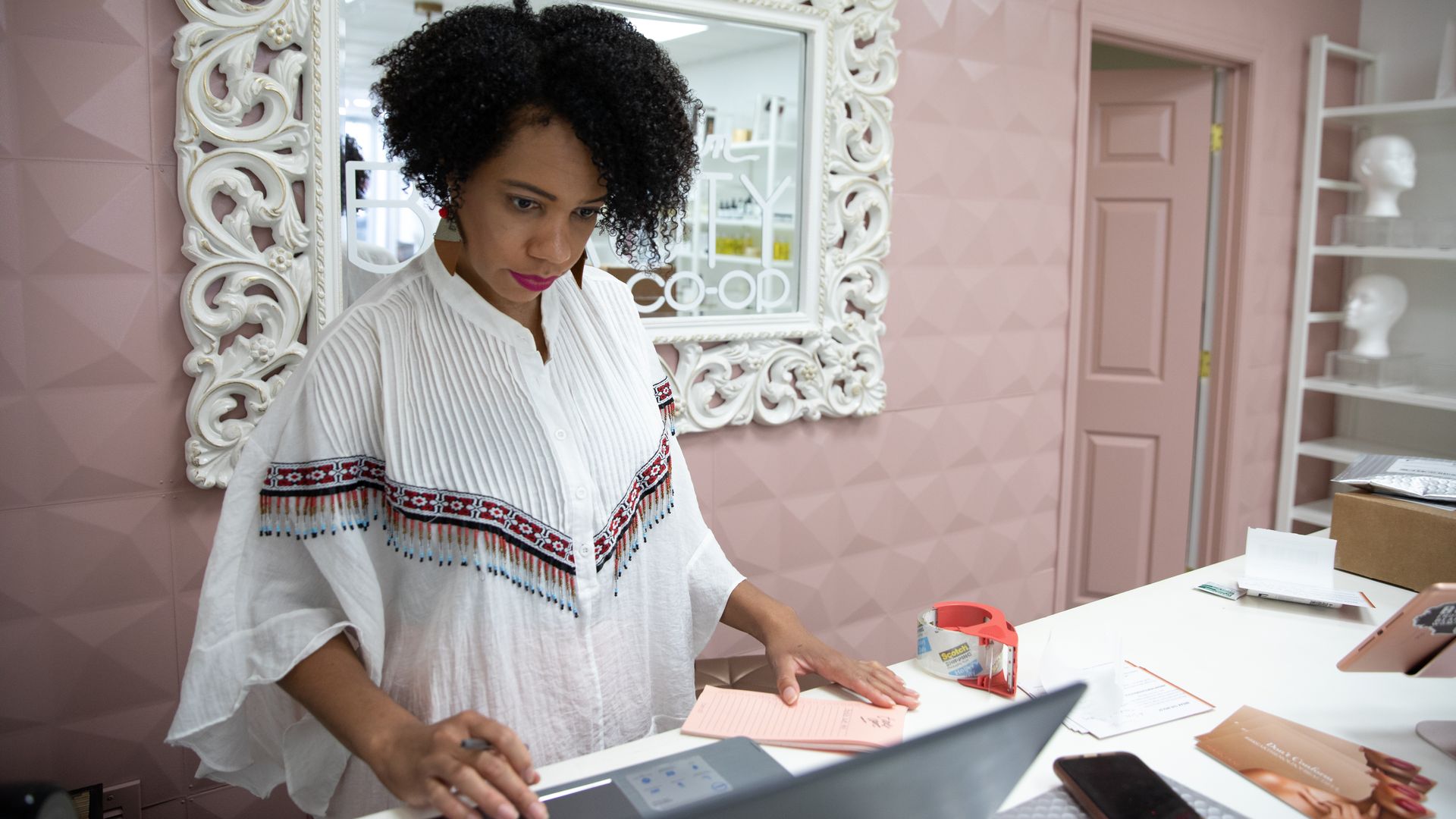 The COVID-19 pandemic has exacerbated economic inequities that women and minority workers and business owners already faced, reinforcing gender roles and widening racial disparities.
Driving the news: Against this backdrop, a new partnership between the National Urban League and the moderate Democratic think tank Third Way wants to level the playing field for entrepreneurs — and plans to push for federal action, Axios has learned.
The initiative, Alliance for Entrepreneurial Equity, aims to create an agenda of policies that will eventually be supported by Congress and President Biden.
Expected to be on that agenda: equalizing access to capital, networks and markets for minority and women entrepreneurs. 
Why it matters: While many grassroots efforts exist to improve entrepreneurial equity, very few are focused on effecting long-term changes at the federal level.
Context: One study from Yelp from earlier this year found that women-owned businesses, Latino-owned businesses and Black-owned businesses were more likely to close and reopen two or more times, compared to other businesses.
More than half (51%) of Black-owned small businesses have less than three months' cash, compared to 44% of all small business owners, according to a recent Goldman Sachs survey. 
What they're saying: Throughout the pandemic, "we've seen the power of Congress and the federal government in [bringing a] historic amount of change to small businesses," Imani Augustus, Director of AEE, tells Axios.
The big picture: From government funding to reconciliation, the talk on Capitol Hill this year has been about rebuilding the economy — and specifically, how to create a post-COVID economy that is "more inclusive and equitable," adds Gabe Horwitz, senior vice president of the economic program at Third Way.
The bottom line: "We need far more small businesses, period," Horwitz says.
Go deeper